San Antonio is full of history and offers endless options when it comes to entertainment, dining, and tons of other things. It can be a little overwhelming if you're visiting for the first time, especially if you're trying to enjoy all that San Antonio has without spending a lot of money.
Well fortunately for you, cheap travel is my thing because as a single mom of two kids, expenses tend to add up quickly. But, there are a number of things you can do in San Antonio on a budget, and that includes many of the most popular destinations in the city. I spent some time checking out what San Antonio offers for budget-minded travelers and narrowed it down to five things you can do for free, with any additional spending completely up to you.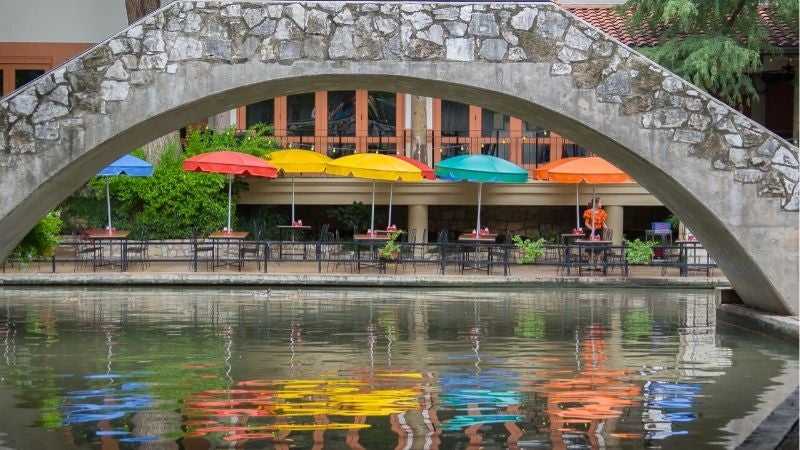 Experience the River Walk
I'll go ahead and kick things off with the most obvious choice: The San Antonio River Walk. Easily one of the most popular destinations in the area, the River Walk is filled with stores, bars, restaurants, vistas, bridges, art galleries, and plenty of areas to simply sit back, relax, and take in all the scenery. As the name suggests, a winding river cuts through the center of all the action, offering a unique and lively view of the passenger boats that are leisurely making their way up and down the river's path.
The best part about the River Walk is that you don't necessarily have to purchase anything or dine anywhere to enjoy it. You're free to simply roam around for hours, popping in and out of the various shops and sitting areas while enjoying the scenery around you. With that said, some of the best restaurants and bars in the city are along the River Walk, so keep that in mind!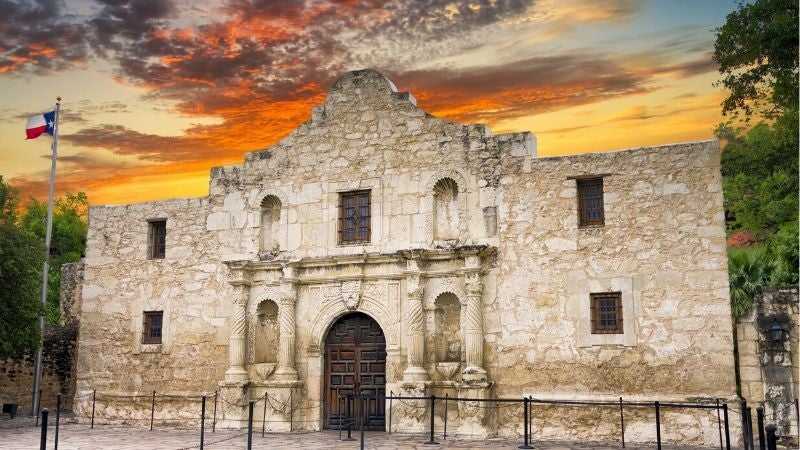 Remember the Alamo
And now for the other attraction San Antonio is most famous for: The Alamo. The property itself was originally known as Mission San Antonio de Valero, which initially served as one of the six Catholic missions in the area in the late 1700s.
It eventually became a fort for Mexico during its fight for independence from Spain, and later was the fort for a small rebel army from the area during the Texas Revolution. That's where the popular phrase "Remember the Alamo" comes from! The Alamo served several more military uses before and after Texas' statehood, including during the Civil War. So yeah, lots of state and national history here, all in one small fort.
Today, visitors can tour the Alamo's grounds, experience the extremely rich history up-close, and immerse themselves in the center point of the fight for the statehood of Texas. This is a must-see stop while in town, and it's totally free to see it.
Escape to the Peaceful Japanese Tea Garden
You probably didn't expect a world-class Japanese garden to be situated in the middle of San Antonio, Texas. Regardless, I'm glad it's here, as does everyone else who steps foot into the Japanese Tea Garden. Actually, this property is part of Brackenridge Park which also includes the San Antonio Zoo. However, unlike the zoo, the Japanese Tea Garden is free to visit and a lot more serene.
The gardens are home to a massive koi pond that's always well-stocked with the colorful fish, and you'll probably see some ducks floating around as well. The winding stone and dirt paths will take you through meticulous landscaping that showcases various plants and vegetation that create a look and feel unlike anywhere else in the state. The gigantic stone pagoda and waterfalls are the main attractions here, but make sure you stop by the actual tea house for some refreshments before you go.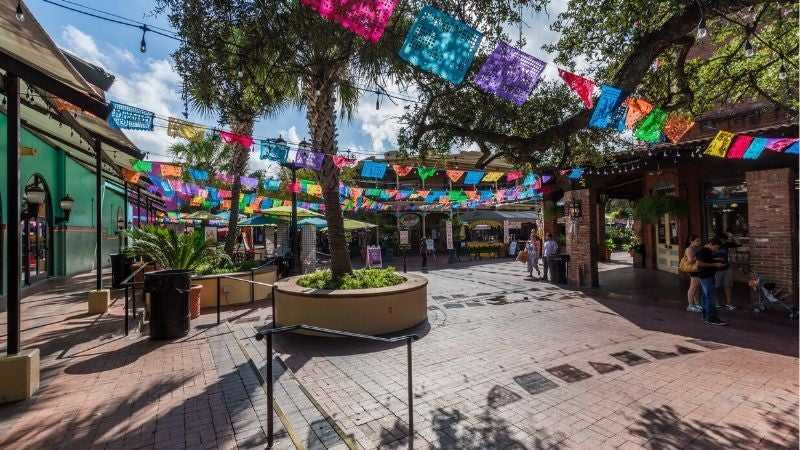 Visit the Largest Mexican Market in the Country
Mexican culture is ingrained in San Antonio, and the Market Square located downtown is the perfect way to surround yourself with the sights, sounds, tastes, and aromas of our neighboring country to the south.
Market Square is an outdoor plaza that spans a three-block portion of downtown, containing an array of shops and vendors selling everything from pastries and tortillas to jewelry and decorations. You'll find mariachi bands and other street performers throughout the three blocks all flanked by vibrant decor and colors that make you feel like you're in a busy market in the middle of Mexico.
As with the River Walk, you don't have to buy anything to get the full experience and delight of Market Square, but there's plenty of ways to spend a few bucks should you decide to. Make sure you set some time aside to visit for an hour or two!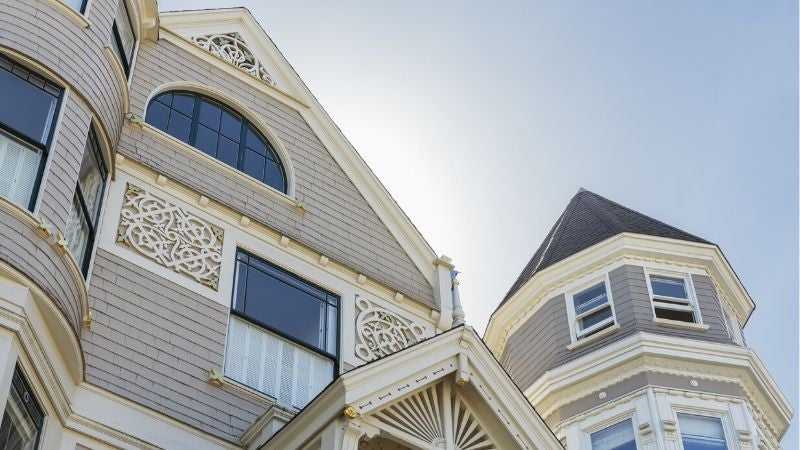 Stroll through the King William Historic District
Originally named in honor of King Wilhelm I of Prussia by the German immigrants who started the neighborhood, the King William Historic District is essentially a neighborhood comprised of lavish houses showcasing elaborate architectural details, most of which were built in the late 1800s and very early 1900s. The district is only a short jaunt from downtown and is ideal for those who appreciate gigantic old homes, rich history, and beautiful scenery.
Visitors are welcome to take a walking tour throughout the neighborhood to get up-close views of the homes and read the various markers and plaques that explain the history and stories of the homes. It's free to walk around, and you can download a PDF brochure here that contains a helpful map, along with the names of the homes and their history.
You can also stop by the Visitor Center for Villa Finale at 122 Madison St., where you can pick up a pamphlet with instructions for a cellphone audio tour of the neighborhood. Some of the houses (such as Villa Finale) offer paid tours and function as museums, and there are also art galleries, coffeehouses, and bars in the area as well. You simply have to check it out, you'll be glad you did.
If you'd like more helpful tips on saving money, budgeting, travel, and even gift ideas, be sure to check out more from the Cash Store blog.
*Loan Amount is subject to loan approval. Loan terms and availability may vary by location.  Approval rate based on complete applications received across all Cash Store locations. Customers can typically expect to receive loan proceeds in less than 20 minutes; however, processing times may vary.
Loans / Advances are provided based on approved credit. Cottonwood Financial uses a proprietary model to evaluate the creditworthiness of each applicant for credit. Vehicle is subject to evaluation for title/auto equity loans. Please see the Licenses and Rates page for additional product details.
Cottonwood Financial offers consumer credit products that are generally short-term in nature and not intended for long-term borrowing needs. In Texas, Cash Store is a Credit Services Organization and Credit Access Business. Loans are provided by a non-affiliated third-party lender. 
Customer Portal residency restrictions apply. Availability of funds may vary by financial institution.