Americans have been increasingly investing in upgrading their living spaces and financing home improvements in this rapidly expanding home improvement market. According to an article by Architectural Digest, data from the Joint Center for Housing Studies of Harvard University (JCHS) reveals that home improvement project spending escalated from $328 billion in 2019 to $472 billion in 2022. Projections suggest that the spending trend will continue, with an estimated $485 billion for 2023. 
While home improvement budgets have swelled, the costs to carry out these projects have not necessarily become cheaper. That's where finding ways to save money on home improvements becomes crucial. Leveraging Cash Store and embracing smart financing options can pave the way for cost-effective upgrades, making your dream home a budget-friendly reality.
House Renovations and Why Financing Home Improvements is the Way to Go
As time goes by, our homes may start to feel outdated, prompting a desire to refresh and renovate our living spaces. With the prevalence of home improvement shows on networks like HGTV, TLC, and Netflix, upgrading our homes becomes even more enticing. 
However, undertaking such projects comes with a hefty price tag. HomeAdvisor reports that a kitchen remodel in 2023 could cost anywhere from $14,549 to $40,425, while according to Forbes, bathroom remodels come with an average price of around $10,000. The expenses vary greatly, with budget-friendly remodels starting at $2,500 and high-end projects reaching upwards of $30,000. Additionally, an article on the Bob Villa website says that finishing a basement can transform an unused area into a functional living space, but the cost ranges from $2,800 to $34,500, with an average of $18,398.
Given these high costs, many homeowners lack sufficient cash to cover the materials and labor expenses outright. As a result, financing home improvements through installment loans have become popular to help fund these home improvement projects. Leveraging financing through trusted providers like Cash Store can give homeowners the flexibility and affordability they need to turn their renovation dreams into reality, without breaking the bank.
Planning Your Home Improvement Projects 
When embarking on home improvement projects, be sure to begin with a comprehensive assessment of your renovation needs and set a realistic budget. Understanding the financial implications of these endeavors is crucial to ensure they align with your overall family budget, preserving the balance of the 50/20/30 budgeting rule.
Start by listing all the areas in your home that require attention and prioritize them based on urgency and importance. Next, research the estimated costs of each project, considering materials, labor, and any unexpected expenses that may arise. Doing so allows you to create a well-defined budget that fits comfortably within your financial capabilities.
Mastering your finances involves adhering to your family budget and avoiding overspending on home improvements. Opting for strategic planning and cost-saving approaches can be highly beneficial. For instance, consider do-it-yourself (DIY) options for tasks you can handle, negotiate with contractors for better rates, or explore alternative, budget-friendly materials without compromising on quality.
Cash Stores and Their Advantages
When life throws unexpected expenses your way or you need fast cash to cover urgent bills, or your budget allows you to take on a new project, Cash Stores in Wisconsin, Idaho, and Texas, are here to help. Catering to good people like you, Cash Store offers quick access to the funds you need, whether for medical emergencies, personal needs, mortgage payments, or home improvements. 
With competitive terms, high approval rates, and no credit score or history required for application or qualification, Cash Store makes borrowing stress-free. What sets us apart from other  lenders is that we pay you cash money within minutes after processing your application, offering a great solution for those looking for financing for home improvements!
Fast and Convenient: Get the cash you need quickly to kickstart your home improvement project.
High Approval Rates: Cash Store strives to provide approvals for a wide range of applicants.
No Credit Score or History Required: Your credit score won't be a hindrance to securing financing.
Immediate Cash: Unlike other lenders, Cash Store pays you in cash right after processing your application.
Flexible Terms: Tailor your loan to suit your budget and repayment preferences.
Stress-Free Application Process: Applying for a loan is simple, hassle-free, and user-friendly.
Personalized Service: Experience excellent customer service and support throughout the loan process.
Competitive Rates: Cash Store offers competitive rates to ensure affordable financing.
Trusted and Reliable: With a track record of assisting customers, Cash Store is a trusted name in lending.
Secure and Confidential: Rest assured that your personal and financial information is handled securely and confidentially.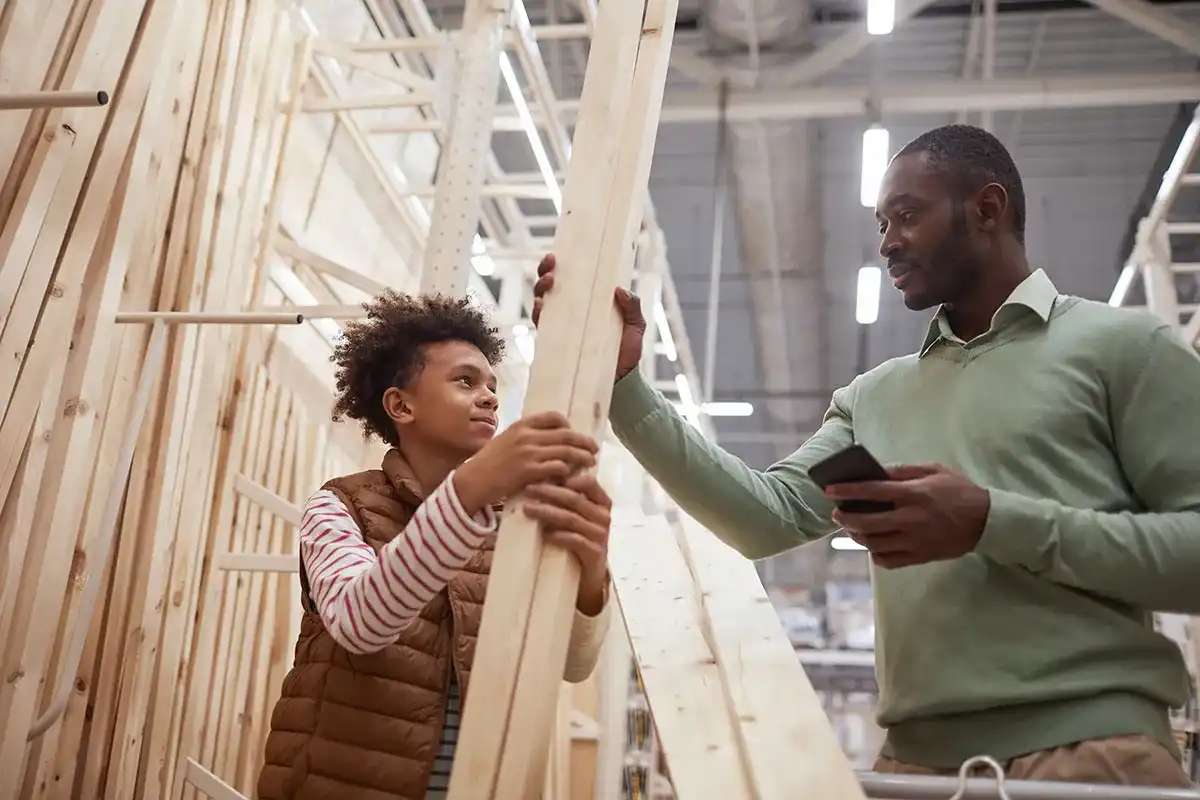 Budget-Friendly DIY Projects
DIY, now a commonplace term short for "do-it-yourself," is a popular approach to home improvement where homeowners take on various projects themselves instead of hiring professionals. Engaging in DIY projects can be advantageous, especially for those who are handy, as it offers numerous cost-saving benefits. 
By bypassing labor costs and contractor fees, homeowners can significantly reduce their overall expenses while gaining a sense of satisfaction from accomplishing projects independently. Here's a list of just some of the many budget-friendly DIY home improvement projects that homeowners like you may be able to do for yourself:
Painting Walls: Refresh your living spaces with a fresh coat of paint, adding a new look and feel to your home. The typical price for painting interior walls ranges from $1 to $2 per square foot of surface area. The expenses can double when factoring in ceilings, baseboards, and trim. For painting a single accent wall, the cost falls between $80 to $200. Meanwhile, painting trim costs an average of $1 to $4 per linear foot.
Installing Shelves: Create extra storage space and display areas with easy-to-install shelves.
Upcycling Furniture: Give old furniture a new lease on life by refinishing or repurposing them. Instead of discarding unused furniture, upcycling offers a creative and sustainable solution, breathing new life into the items. Upscaling transforms a space and gives it a refreshed and rejuvenated appearance.
Installing a Backsplash: Enhance your kitchen or bathroom with a stylish backsplash, using peel-and-stick tiles for ease. With costs typically totaling $2,000 or less, a backsplash can be a game-changer for the kitchen's overall appearance. It offers a fantastic opportunity to inject style, personality, and character into the space without breaking the bank.
Weatherstripping Doors and Windows: Improve energy efficiency by sealing gaps and cracks with weatherstripping. Most home improvement and energy experts agree that caulking and weather stripping any gaps will pay for itself within one year in energy savings.
Landscaping: Transform your outdoor space by planting flowers, shrubs, and creating a garden. A well-executed landscape design not only enhances the beauty of your property but can also significantly boost its value. According to studies, good landscaping can add up to 20% to your home's overall value, making it a worthwhile investment. In fact, in a recent report by the National Association of Realtors (NAR), a staggering 99% of participating members emphasized the significance of curb appeal in captivating buyers. 
Installing Ceiling Fans: Ceiling fans are more than just functional; they bring character to a room and provide a unique source of air movement. Available in various sizes, styles, and qualities, ceiling fans come at a wide range of prices. By incorporating ceiling fans in rooms such as bedrooms, the living room, or family room, homeowners can instantly enhance the value of their homes.
Updating Cabinet Hardware: Give your cabinets a facelift by replacing old hardware with new knobs and handles. Hardware featuring a modern, minimalist aesthetic is expected to remain stylish in 2023. This includes clean lines, simple shapes, and finishes like matte black, brushed nickel, and polished chrome.
By undertaking these DIY projects, homeowners can save money and customize their living spaces to reflect their unique tastes and preferences, making their homes their own.
Smart Financing Options for Your Home Improvement Project 
Home renovations in the U.S. come with an average price tag of $18,000, making it essential to find the right financing option for your project. Credit cards, home equity loans, and personal loans are popular choices, accounting for 37.4%, 8.6%, and 8.5% of all financing options, respectively. 
Choosing the best method for financing home improvements depends on individual needs, financial circumstances, and the scale of the project. Consider the following financing options for your home improvement project:
Personal Loans: Ideal for smaller renovations, personal loans offer fixed interest rates and predictable monthly payments.
Home Equity Loans: Suited for larger projects, these loans use your home's equity as collateral, offering competitive rates.
Home Equity Lines of Credit (HELOC): Similar to a credit card, HELOCs allow you to borrow against your home's equity as needed during the draw period.
Credit Card Advances: Useful for minor projects, credit card advances offer convenience, but be mindful of higher interest rates.
Cash Store Installment Loans: Fast and flexible, Cash Store's installment loans provide quick access to cash with manageable repayment terms.
You can pursue your desired home improvement project with financial confidence and efficiency by evaluating and matching these financing options to your specific requirements. But, whichever option you choose, be sure to stick to your budget. Home improvement projects fall within the wants category. So, ensure your needs are covered and that you are still saving and investing based on 20% of your income before you pursue a large-scale project.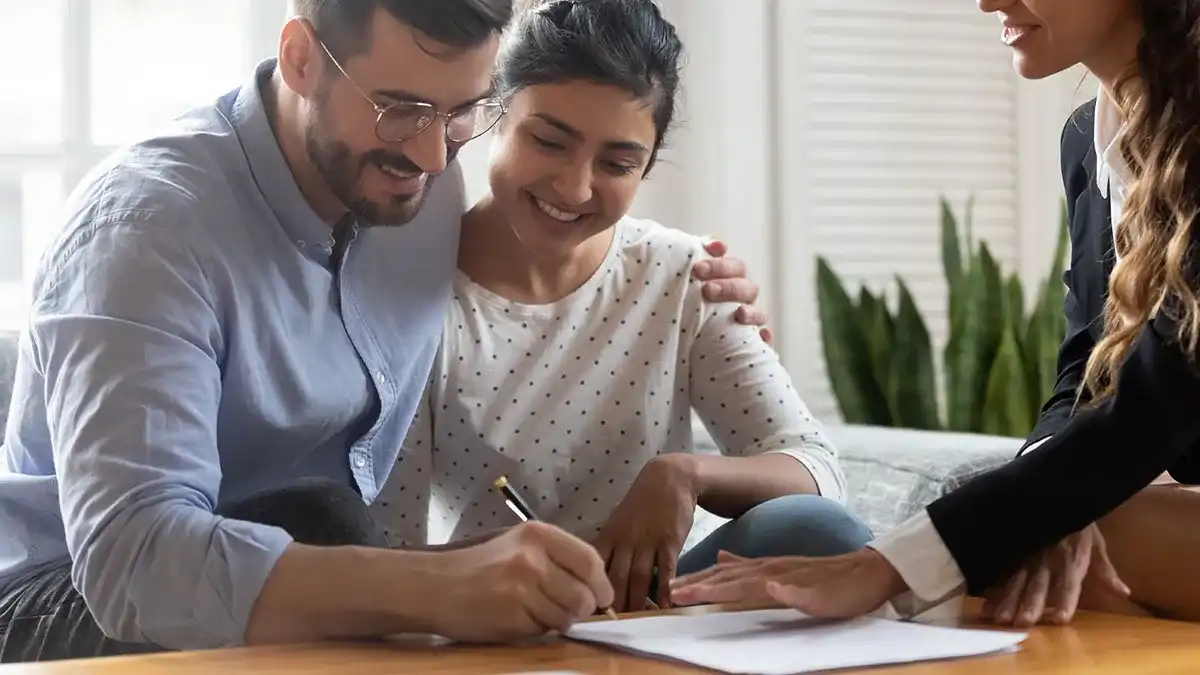 Hiring Contractors on a Budget 
While DIY projects can save money, certain home improvements, such as plumbing and electrical work, are best left to professionals. Additionally, lack of time, skills, or interest may lead homeowners to opt for hiring contractors. 
If you're considering the contractor route but want to stick to a budget, here are some helpful tips for finding affordable and reliable professionals for your projects.
Research and Compare: Obtain quotes from multiple contractors and compare their services and pricing. Check sites like Thumbtack, TaskRabbit, Angi, and HomeAdvisor to find reputable contractors.
Check References: Seek recommendations from friends, family, or online reviews to gauge the contractor's reputation and work quality.
Verify Credentials: Ensure the contractor is licensed, insured, and bonded for added protection.
Negotiate Prices: Don't hesitate to negotiate prices and inquire about discounts to get the best value for your money.
Obtain Detailed Contracts: Request comprehensive contracts that outline the project scope, timeline, and payment terms.
Local and Established Contractors: Opt for local, well-established contractors who may offer competitive rates and faster response times.
Material Costs: Discuss material costs upfront to avoid unexpected expenses and explore options for cost-effective materials.
Timing: Schedule your project during off-peak seasons when contractors may offer more competitive rates.
Payment Schedule: Avoid large upfront payments; negotiate a payment schedule tied to project milestones.
Open Communication: Maintain open communication with the contractor throughout the project to address any concerns promptly.
Repurposing and Upcycling
Home improvement projects can be both constructive and destructive, leaving some homeowners concerned about their environmental impact. Two eco-friendly concepts that address these concerns are repurposing and upcycling. Repurposing involves giving old items new uses, while upcycling entails transforming discarded materials into higher-value products.
Repurposing offers several benefits, such as reducing waste, lowering materials and transportation costs, and creating aesthetically pleasing designs. Moreover, repurposed materials often boast remarkable durability, contributing to sustainable living.
On the other hand, upcycling saves materials from ending up in landfills, minimizing waste and reducing the strain on natural resources. This environmentally responsible approach also provides social and economic benefits by supporting local businesses and rural village industries.
Energy-Efficient Home Improvements
Investing in energy-efficient upgrades benefits the environment and leads to significant long-term savings. Simple changes like switching to LED lighting can have a substantial impact. An average home with incandescent bulbs consumes around 2,000 kWh of electricity annually, costing approximately $215 annually. By transitioning to LEDs, homeowners can save approximately $4,000 over the LED's typical 20-year lifespan.
Adding insulation to attics, floors, crawl spaces, and basement rim joists while addressing air leaks can result in remarkable savings. On average, homeowners can reduce heating and cooling costs by up to 20% or overall energy costs by up to 10%.
Moreover, eco-friendly improvements, such as ENERGY STAR-rated appliances, can qualify homeowners for tax credits and incentives. For example, installing ENERGY STAR Most Efficient air conditioners can lead to a $300 credit. Replacing windows, doors, or skylights with ENERGY STAR-labeled alternatives may result in a tax credit of 10% of the cost, up to $200 for windows and skylights, and up to $500 for doors, including installations for new installations. 
These incentives make energy-efficient home improvements not only environmentally responsible but financially savvy choices as well.
Prioritizing High-Impact Improvements
When it comes to home improvements, choosing projects that offer the most value for money and boost resale potential is essential for homeowners. Experian provides a list of high-impact home improvement projects that can make a significant difference:
Redo Your Kitchen: A kitchen makeover can breathe new life into your home and increase its appeal.
Refinish or Install Hardwood Flooring: Upgrading flooring can elevate the aesthetics and value of your property.
Upgrade Your Insulation: Enhancing insulation improves energy efficiency, comfort, and cost savings.
Convert a Basement or Attic to a Living Area: Maximizing usable space adds functional square footage and increases home value.
Buy New Siding: Fresh siding enhances curb appeal and protects your home's exterior.
Get New Roofing: A new roof safeguards your home and enhances its overall appearance.
Replace Your Garage Door: Upgrading the garage door adds style and security to your property.
Install New Vinyl or Wood Windows: Modern windows improve energy efficiency and elevate the home's aesthetics.
Get Started on Your Home Improvement Project with an Installment Loan from Cash Store
Financing home improvements is one of the best ways to make your dream living space a reality without straining your budget. By embracing money-saving ideas, homeowners can embark on projects that enhance their living spaces while being mindful of their financial well-being.
Key money-saving ideas for home improvements include considering budget-friendly DIY projects, repurposing and upcycling materials, and prioritizing high-impact improvements that add significant value to the home. DIY projects empower homeowners to take charge of their renovations and save on labor costs while repurposing and upcycling allow for creative and eco-friendly transformations.
Additionally, prioritizing high-impact improvements, such as kitchen renovations, flooring upgrades, and insulation enhancements, ensures that homeowners invest in projects that maximize the resale potential of their properties.
Exploring Cash Store and its smart financing solutions is wise for those seeking flexible and affordable options for financing home improvements. With high approval rates, competitive terms, and no credit score requirements, Cash Store is a trusted partner for funding your home improvement endeavors. Whether adding a backsplash to the kitchen, installing energy-efficient windows, or revamping your living space, Cash Store's installment loans provide quick access to cash, making your upgrades stress-free and budget-friendly.
In your journey towards creating a more beautiful, comfortable, and energy-efficient home, Cash Store is here to support you every step of the way. Take advantage of smart financing options and turn your home improvement aspirations into a reality today!
*The content on this page provides general consumer information or tips. It is not financial advice or guidance. Each person's circumstances are unique. The Cash Store may update this information periodically. This information may also include links or references to third-party resources or content. We do not endorse the third-party or guarantee the accuracy of this third-party information. There may be other resources that also serve your needs.