As the second-largest city in Michigan, it's no surprise that Grand Rapids has plenty to do and see. This city is known for everything from furniture manufacturing to craft breweries, but it's also home to many unique museums, outdoor retreats, and visual arts showcases that rival what you'd find in many of the largest cities in the country.
If you think this means spending a ton of cash to see it all, you're wrong. Grand Rapids provides numerous opportunities for budget-minded sightseeing and experiences — you just have to know where to go. Fortunately, I've taken care of that for you already!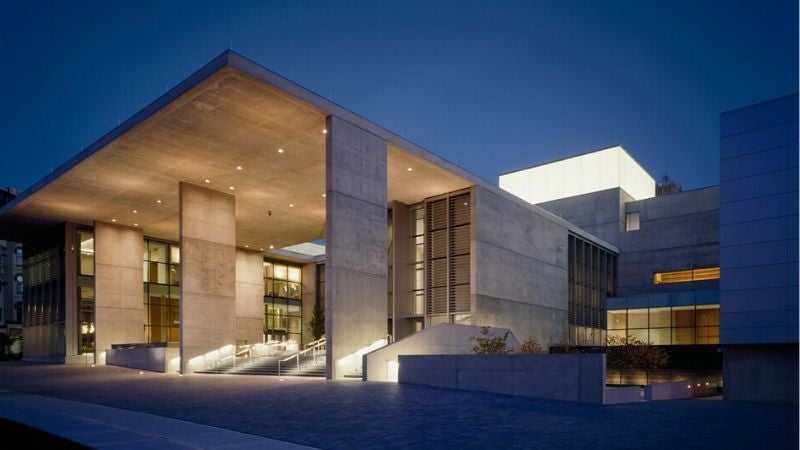 Admire the Works Inside the Grand Rapids Art Museum
Located in the heart of downtown, the Grand Rapids Art Museum (or GRAM, as the locals call it) is a three-story treasure trove of art spread across 20,000 square feet of exhibition and gallery space. Once inside, you'll find an array of collections that range from contemporary pieces to a surprising amount of Renaissance art, along with lots of American and European art from the 19th and 20th centuries.
The GRAM's permanent collection is definitely impressive, and the frequent rotating exhibits and installations are always exciting. Depending on what day you go, you may also encounter a concert as well.
My favorite day to go? That would be Tuesday - when admission is free. This place is a crucial stop when you're in the downtown area.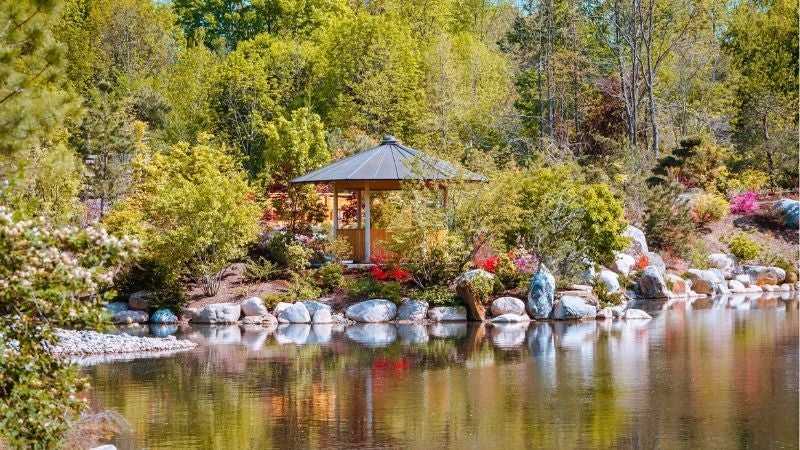 Experience the Frederik Meijer Gardens & Sculpture Park
The Frederik Meijer Gardens & Sculpture Park is easily one of the most memorable places I've been to in this part of the country, and also one of the most surprising. Although only 20 years old, the Frederik Meijer Gardens & Sculpture Park has quickly become a major destination, and you'll understand why after just a few minutes here.
The main campus spans over 158 acres, and is actually the largest conservatory in the state, with huge waterfalls, rock gardens, and lots of rare and tropical plants. The park itself has five themed indoor gardens, multiple outdoor gardens, trails, and a boardwalk that offers views of the property's wetlands area.
So, what about the sculptures? The gallery at the Frederik Meijer Gardens & Sculpture Park holds around 300 sculptures from world-renowned artists such as Edgar Degas and Alexander Calder, and you'll also encounter plenty of them spread around the indoor and outdoor gardens as well.
Don't miss an opportunity to come here, no matter what time of year it is. Admission to the gardens is only $14.50 for adults and ranges from $4 to $7 for children.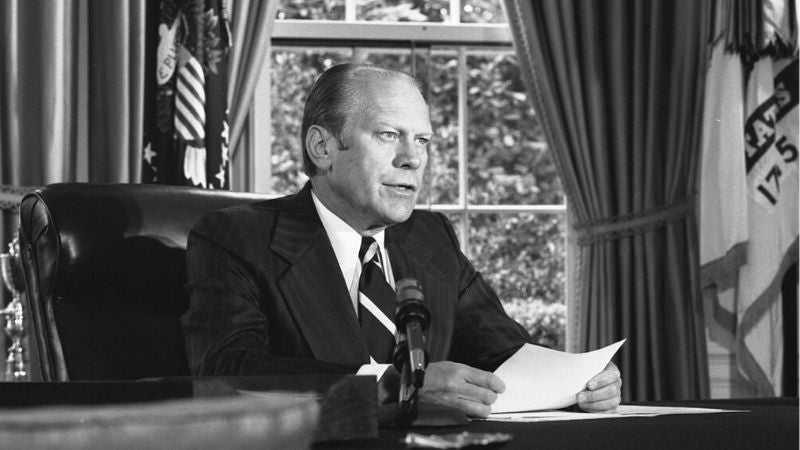 Learn About Grand Rapids' Most Famous Resident
Presidential libraries and museums are one of my favorite traditions in this country, and luckily for me, President Ford was raised in Grand Rapids, which means it's the site of his official museum.
Since its opening in 1981, the Gerald R. Ford Museum has served as a permanent exhibit showcasing the life and history of one of the nation's most unique and consequential presidents. Inside, you'll find a wide range of different sections and presentations of the various parts of President Ford's life both in and out of the White House, including an interactive video and hologram exhibit that offers the experience of accompanying the president to various destinations across the world.
Perhaps our favorite part of the museum is the holographic tour of the Ford-era White House that coincides with a light and sound show depicting a typical day spent in the Oval Office — well worth the low cost of admission (which is only $10 for adults and $4 for children 4 and older).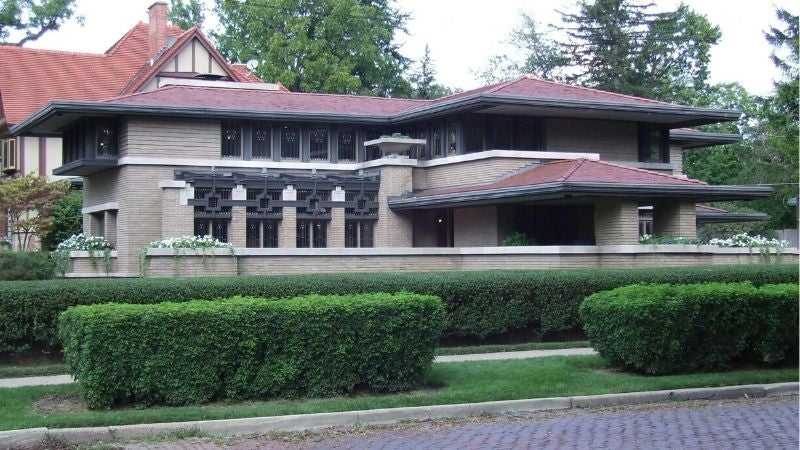 Tour a Notable Frank Lloyd Wright Home
Michigan is home to a handful of homes designed by legendary architect Frank Lloyd Wright, with the Meyer May House being arguably the most notable. So, what makes this one so special? The short answer is the restoration — the Meyer May House is one of the most faithfully restored of any Frank Lloyd Wright home, especially among his revered Prairie-style houses. Touring it gives you an up-close look of the home just as he intended it, containing the original furniture and windows that were a part of the design.
The home was built in 1909, and at the time was a shocking design that was completely opposite of the neighboring Victorian-style homes surrounding it within the affluent community. Today, the Meyer May House's overhangs, large windows, low roof lines, and seamless blending into the outdoor setting around it provide the perfect showcase of Wright's pioneering style — and the tour is absolutely free!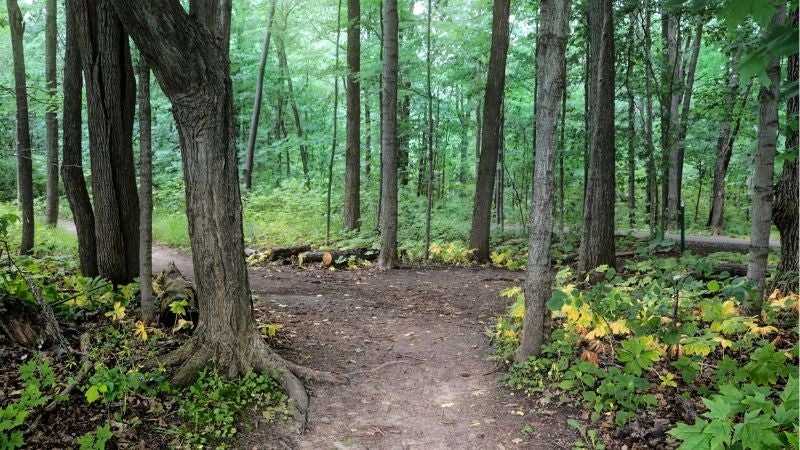 Immerse Yourself in the Blandford Nature Center
The Blandford Nature Center is the perfect outdoor escape without leaving the city. For just $3, you are granted access to several hiking trails that span the 143 acres of land the non-profit nature center resides on, each winding around trees, vegetation, and streams, with plenty of stunning wildlife views along the way.
This place is more than just hiking trails, however. You can tour a large greenhouse to see produce being grown, hang out with the various rescue animals the staff is taking care of, see the farm animals, and view old farmhouses and windmills from the late 19th century that are still on the property. If you're worried about being snowed out during the winter, don't worry — you can rent a pair of snowshoes for $6 and enjoy the trails in all their winterized glory.
There's never a bad time to visit the Blandford Nature Center, so make sure you do.
Looking for more helpful tips on saving money, budgeting, travel, and even gift ideas? Be sure to check out more from the Cash Store blog.
*Loan Amount is subject to loan approval. Loan terms and availability may vary by location.  Approval rate based on complete applications received across all Cash Store locations. Customers can typically expect to receive loan proceeds in less than 20 minutes; however, processing times may vary.
Loans / Advances are provided based on approved credit. Cottonwood Financial uses a proprietary model to evaluate the creditworthiness of each applicant for credit. Vehicle is subject to evaluation for title/auto equity loans. Please see the Licenses and Rates page for additional product details.
Cottonwood Financial offers consumer credit products that are generally short-term in nature and not intended for long-term borrowing needs. In Texas, Cash Store is a Credit Services Organization and Credit Access Business. Loans are provided by a non-affiliated third-party lender. 
Customer Portal residency restrictions apply. Availability of funds may vary by financial institution.