Looking for some bargain buys at thrift stores in Racine, Wisconsin? You'll definitely find plenty of options.
Below, we've highlighted seven of the top thrift stores within the Racine area, with each location offering its unique spin on the thrifting experience. Whether you're looking for a vintage dress for a costume, rare books and music finds, or just cheaper options for shoes and jackets, you'll find much to offer from each of these stores and their diverse inventories!
Fosters reStore
Located at 2000 Lathrop Ave., Fosters reStore not only supports a great cause but redefines what a thrift store can be. The store ensures a clean and refreshing retail experience for its customers, while simultaneously providing a resource for clothing and supplies to foster parents and the children they take in.
The massive store has numerous showrooms with a big selection of clothing fully organized by size and color to make your browsing easier. You'll also find hundreds of home and kitchen items, toys, electronics, baby items, school supplies, and a giant selection of shoes priced under $4.99. The second floor is full of furniture and mattresses, making reStore one of the most well-rounded thrift stores you can find. Better yet, 100% of the profits will directly benefit educational programs for foster children. 
Thrift Shop
Situated at 1222 Lathrop Ave., and with a very self-explanatory name, Thrift Shop provides a classic thrift store experience that is always sure to offer interesting finds. In addition to an eclectic selection of books and movies, Thrift Shop has a diverse inventory of clothing, some of which are several decades old! Plus, you can make purchases knowing your money funds a local private high school.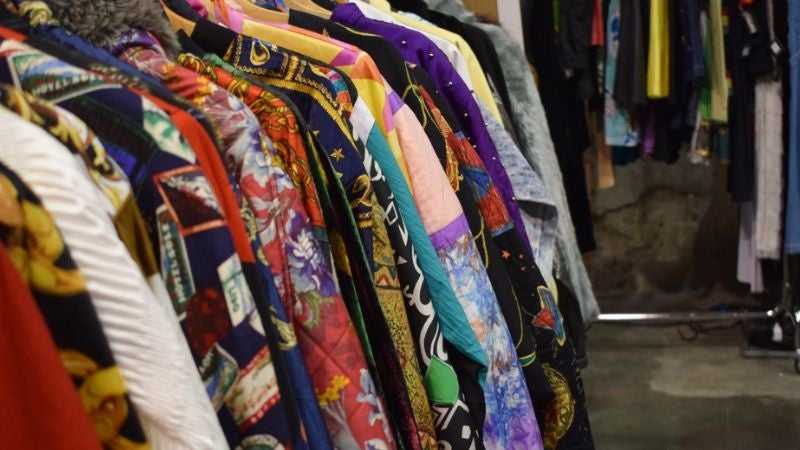 Value Village
Easily one of the most popular thrift stores in Racine, Value Village is known for making full use of its space. They cram many items into the store while still maintaining a high level of organization throughout. You'll find a ton of clothing options organized by color as well as plenty of kitchenware and household items, including mattresses, tables, and appliances. If you enjoy browsing through lots of inventory in one store, this shop is definitely for you.
Thrifty Treasures
Thrifty Treasures is one of the newer thrift stores in the area, but this unique store has quickly made a name for itself with its vast selection of crafting projects, furniture, antiques, and collectibles. The store was established by an avid crafter and former ceramics teacher, and she describes the place as "a thrift store that looks like a gift shop."
With clothing for all ages, vintage games and toys, antique jewelry, and even ceramic bisque items that are ready to paint, Thrifty Treasures should be an obvious addition to your favorite places to go thrifting.
The Salvation Army Family Store
This Salvation Army store located at 4901 Washington Ave. offers the same level of cleanliness, organization, and diverse inventory you've come to expect from one of the most established names in thrift stores.
Since opening its doors in 2019, the store is known for having various clothing items and styles, along with an expansive home section that includes everything from gently-used blenders and toasters to full entertainment centers and couches.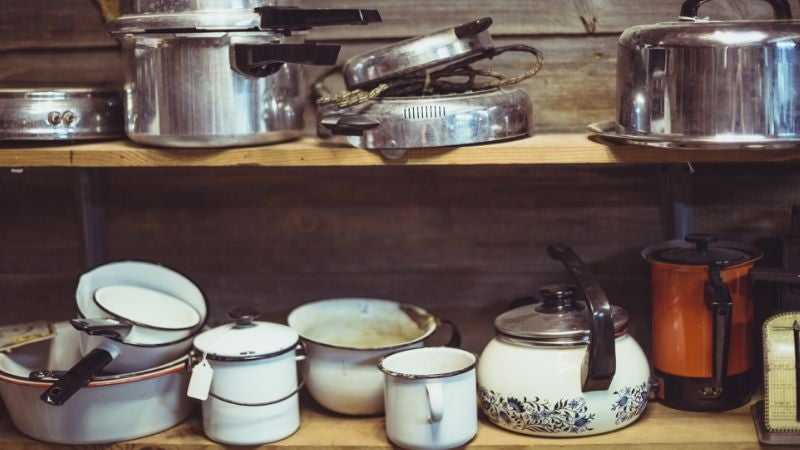 Frugallery
Frugallery is certainly one of the more unique thrifting experiences you'll encounter — whether that's in Racine, or just about anywhere else. The store is more of an upscale thrift shop with a chic aesthetic and was opened by a career engineer who felt like pursuing her lifelong passion and hobby of thrifting.
Frugallery stocks a number of high-quality, gently-used items several categories, including clothing, furniture, jewelry, home decor, baby items, and a wide range of books at an affordable price. You'll also find a full men's department, lots of sporting goods, and even automotive parts.
Stop by to say "hi" to the owner Collette, and her dog Lolly while having a cup of coffee or two and partaking in some friendly conversation.
Dusty Treasures
The confines of Dusty Treasures are a longtime favorite for local thrifters around Racine, and just a few minutes inside will show you why. Aside from all the usual gently-used items you'll find in many other similar thrift stores, Dusty Treasures also has a surprising number of like-new items that are still in their original package, including toys and kitchen items. The inventory is always changing, and the store is known for having frequent 50% off sales, so stop in and see the deals for yourself.
For more helpful tips on saving money, budgeting, and travel recommendations, be sure to check out more from the Cash Store blog.
*Loan Amount is subject to loan approval. Loan terms and availability may vary by location.  Approval rate based on complete applications received across all Cash Store locations. Customers can typically expect to receive loan proceeds in less than 20 minutes; however, processing times may vary.
Loans / Advances are provided based on approved credit. Cottonwood Financial uses a proprietary model to evaluate the creditworthiness of each applicant for credit. Vehicle is subject to evaluation for title/auto equity loans. Please see the Licenses and Rates page for additional product details.
Cottonwood Financial offers consumer credit products that are generally short-term in nature and not intended for long-term borrowing needs. In Texas, Cash Store is a Credit Services Organization and Credit Access Business. Loans are provided by a non-affiliated third-party lender. 
Customer Portal residency restrictions apply. Availability of funds may vary by financial institution.