While setting a family budget is one of the best ways to keep your household finances in order, there are times when money can get tight. You may have had an unexpected expense, such as a medical bill, or your car suddenly needed urgent repairs so you could get to work on time. Sometimes things happen, and we find ourselves scrounging for extra money, especially if our savings account doesn't have enough funds. For this reason, people sometimes look at payday loans to fill their immediate needs. But there are some things you should consider before you apply for one.
What is a payday loan?
Payday loans are short-term, small-dollar loans that borrowers can take out to cover emergency expenses. In most cases, these loans need to be paid back on the borrower's next payday, thus why they are called payday loans. These loans are currently available in 37 states across the U.S. and are most commonly used for the following purposes:
Emergency expenses - We're all faced with emergencies from time to time. When we don't have money in our savings accounts, it might seem like a payday loan is the best option to cover medical bills or car repairs that we cannot afford out of pocket.
Short-term cash flow problems - When we haven't mastered our expenses, payday loans can cover short-term cash flow problems, such as when a gap between paychecks and money is needed to cover bills or other costs.
Poor credit history - The average credit score in the U.S. is currently 714 and has remained relatively consistent for the last couple of years. This credit score is considered good according to the FICO credit scoring system. If you have a poor credit score, such as a score below 600, you may need help getting approved for more traditional lending options. When this happens, it may seem right to turn to payday loans to access credit.
Convenience - Payday loans are often easy to obtain and require little paperwork or documentation, making them an attractive option for people who need cash quickly. 
Despite these reasons you may consider a payday loan, there are some essential things to consider before applying.
6 Things to consider before you apply for a payday loan 
Payday loans offer low borrowing amounts, usually $500 or less, that must be paid back quickly. Further, the interest rate on a payday loan can be more than double the loan itself. According to the Consumer Financial Protection Bureau, you can calculate the annual percentage interest rate (APR) for payday loans by dividing the interest paid by the amount borrowed; multiplying that by 365; dividing that number by the length of the repayment term; and multiplying by 100. For example, a typical payday loan for two weeks with a $15 per $100 fee means an annual percentage rate (APR) of almost 400 percent. By comparison, APRs on credit cards can range from about 12 percent to about 30 percent. In the 37 states that permit payday lending, the loan cost, fees, and maximum loan amount are capped. This means payday loans can become a bit of a costly endeavor.
So, before you apply for a payday loan, consider the following:
Your financial situation - Before you apply, ensure you will be able to repay the loan plus any fees and interest charges that have accrued before your next payday. If you cannot afford to repay the loan, there may be better choices for you.
Impact on your credit score - While payday loans do not typically impact your credit score, if you cannot repay the loan and it defaults, it could be reported to the credit bureaus and negatively impact your credit.
Fees and interest rates - As we shared earlier, payday loans have high fees and interest rates. If you do apply, carefully read the loan agreement, and understand the total cost before you sign it and agree to the terms. 
State laws - Payday loans are not legal in all states and are commonly associated with scams and predatory lending practices. Ensure you understand your state's laws and that the lender is licensed to operate where you live.
Lender reputation - As with any loan, not all lenders are alike. Research the lender and read reviews from other borrowers to determine whether they are reputable and trustworthy. Take a look at reviews and testimonials on the lender's website, Google, or TrustPilot to see what other borrowers have to say.
Payday loan alternatives - Often, there are more affordable options than taking out a payday loan. Consider borrowing from family or friends, negotiating a payment plan with your creditors, or seeking assistance from a non-profit credit counseling agency. Installment loans from Cash Store offer higher borrowing limits, a lower APR, and more flexible terms.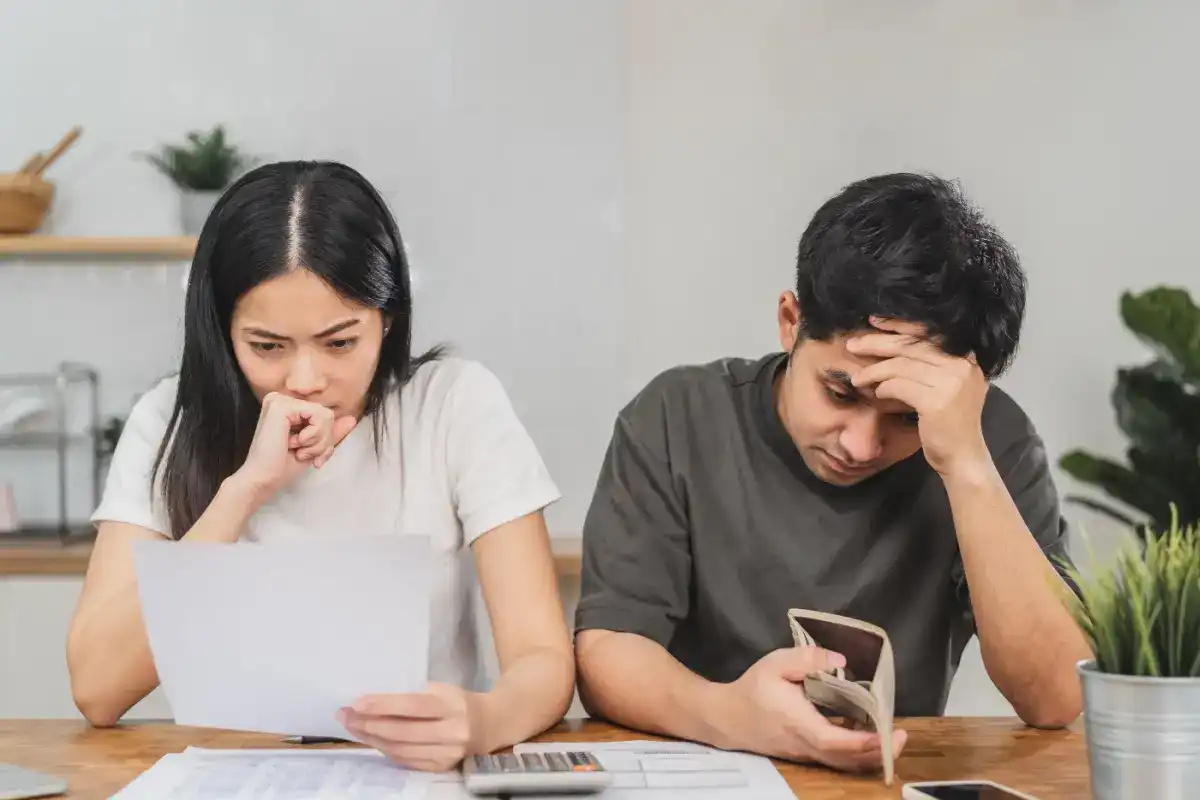 Consider payday loan alternatives 
Payday loan alternatives can save you a lot of money and provide higher borrowing limits and more flexible loan terms. Aside from borrowing from a trusted family member or friend, negotiating a payment plan with your creditors, or seeking assistance from a credit counselor, think about if you need the money right now. Sometimes, while it might seem the best thing to do, waiting it out can save you money and headache. 
Whatever you do, take some time to evaluate your family budget. Often, the need to consider options such as payday loans is because borrowers need to have the appropriate reserves in their savings account and spend too much on their wants versus their needs. So, whether you take out a payday loan, an installment loan, or borrow some money, look at your budget to see what tweaks you can make to ensure your savings account can protect you in the future.
*The content on this page provides general consumer information or tips. It is not financial advice or guidance. Each person's circumstances are unique. The Cash Store may update this information periodically. This information may also include links or references to third-party resources or content. We do not endorse the third-party or guarantee the accuracy of this third-party information. There may be other resources that also serve your needs. 
*Loan Amount is subject to loan approval. Loan terms and availability may vary by location.  Approval rate based on complete applications received across all Cash Store locations. Customers can typically expect to receive loan proceeds in less than 20 minutes; however, processing times may vary.
Loans / Advances are provided based on approved credit. Cottonwood Financial uses a proprietary model to evaluate the creditworthiness of each applicant for credit. Vehicle is subject to evaluation for title/auto equity loans. Please see the Licenses and Rates page for additional product details.
Cottonwood Financial offers consumer credit products that are generally short-term in nature and not intended for long-term borrowing needs. In Texas, Cash Store is a Credit Services Organization and Credit Access Business. Loans are provided by a non-affiliated third-party lender. 
Customer Portal residency restrictions apply. Availability of funds may vary by financial institution.