Personal loans are an excellent option for consumers who want to consolidate their debt or fund a large purchase. And the great thing about personal loans is that they can be used for almost anything, provided the lender has no unique restrictions. But if you have less than stellar credit, you might be wondering how to get a loan with your bad credit and how you can improve your credit score to get better terms on your next loan. 
Help! I have bad credit 
Most American adults have a credit score that is calculated using information from your credit reports maintained by the three major credit bureaus. The FICO credit score ranges are visualized here: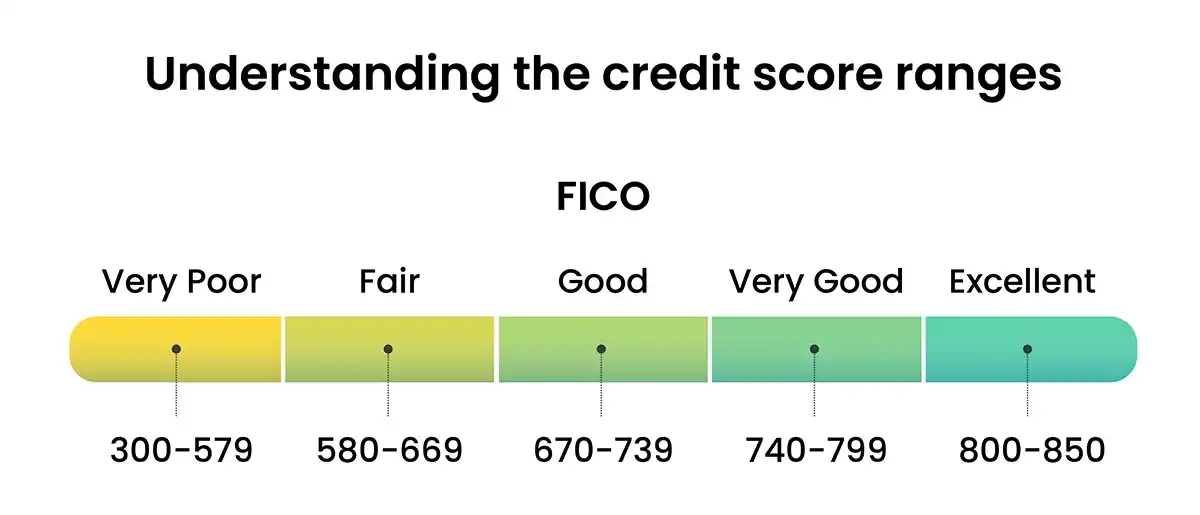 A bad credit score usually falls in the poor range, at 579 or under. You might receive bad credit score if you demonstrate one or more of the following behaviors:
You have a history of making late payments 
You have one or more accounts in collections 
You have declared bankruptcy in the last seven years 
You frequently have a high credit card utilization ratio  
You have been the victim of identity theft and haven't pursued a dispute with the credit bureaus to correct your information 
You are new to credit and haven't yet developed a long-standing credit history 
These behaviors directly impact the following factors that are used to calculate your credit score.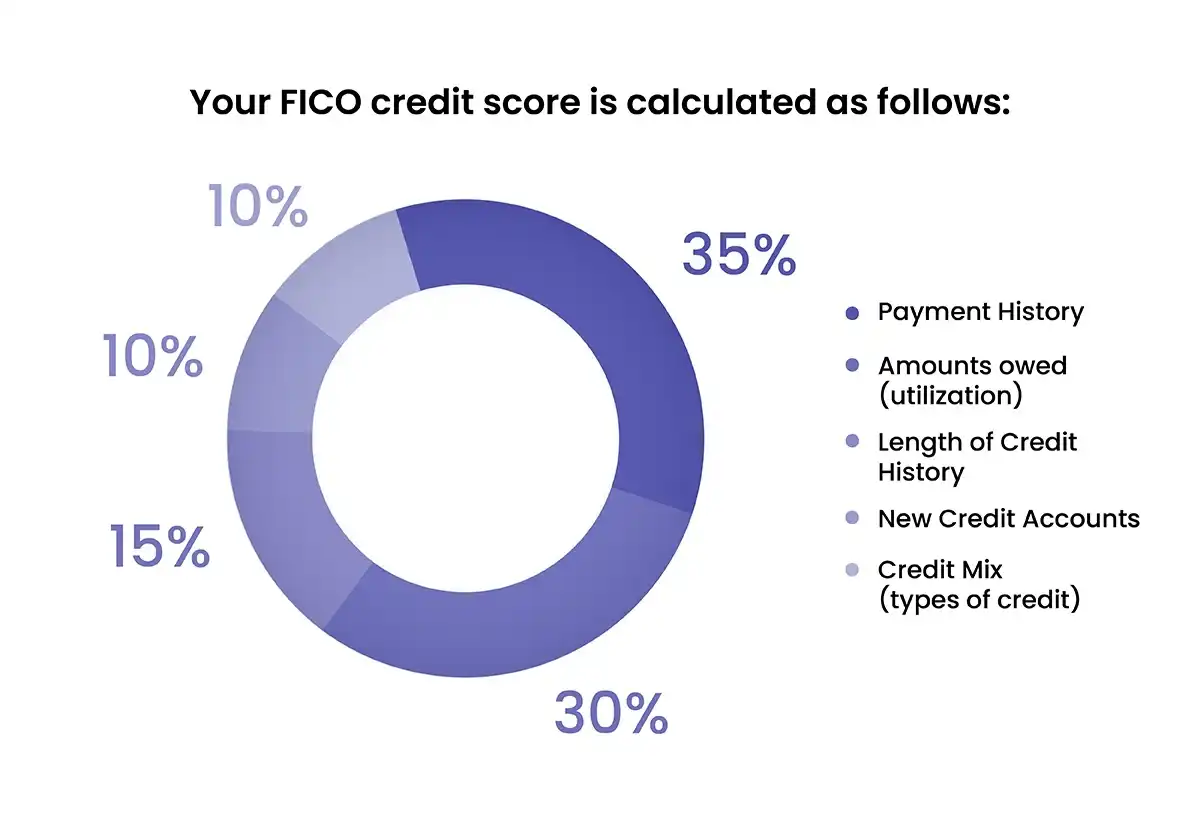 However, just because you have a bad or poor credit score, it doesn't mean you can't get a personal loan. Below are some guidelines that lenders use to determine if you would be a quality borrower.
What can I do with a personal loan?
You can use a personal loan for a variety of purposes. Most borrowers who get a personal loan use their loan for one of the following reasons:
Debt consolidation 
Home improvements 
Moving costs 
Tax debts 
Family vacations 
Do these things to get a personal loan
If you are smart with your personal loan, not only will you be able to achieve what it is you want the loan to do, but also improve your credit score at the same time. So, whatever you want to take out a personal loan, be sure to do the following: 
Check your credit score and reports
Check your credit score and reports before you apply for any personal loans. If you find any errors on your credit report, you can file a dispute with the applicable credit bureau, Experian, Equifax, or TransUnion. 
Ensure you can follow-through on your loan obligations
Start by entering the potential loan terms into a loan calculator to see how much money you can borrow based on your income. Then, do some quick math to estimate how much you will have to pay for the loan each month. For example, if you take out a $10,000 personal loan with repayment terms over 36 months, the cost for the principal balance alone will be $277.77 per month, but your actual loan payment will be more. For that loan amount of $10,000 over 36 months with an interest rate of 10.75%, that payment jumps to $326.20 per month. As for a personal loan for bad credit, you can anticipate your interest rate will be higher.
Check for prequalification options
Every time you apply for a personal loan, it results in a hard credit check, which will ding your credit score by five points. These hard credit checks will remain on your credit report for up to two years, but their impact fades before that. Some lenders also offer a prequalification process that only requires a soft credit inquiry, thus no negative ramifications to your score. 
Look into secured loan options 
A secured loan might be a good solution if you have bad credit and want to improve your credit score. These loans require some collateral, like your home or car, that the lender can use if a loan is in default. Making on-time payments towards your secured loan not only helps you with the payment history of your credit score calculation, but also bodes well for your length of credit history.
Consider a co-signer 
If you add a co-signer with a good or excellent credit score, you may get better loan terms, including a lower interest rate and higher borrowing limit. However, before you take this path, make sure you can fulfill your end of the financial obligation.  
Ensure you have the appropriate financial documents handy 
It can be frustrating to start a loan application only to find out that you don't have the required information. Gathering these items in advance will streamline the application process and make it easier. You'll need the following: 
Personal identification such as your driver's license, passport, or birth certificate 
W-2s from the last two years 
Recent pay stubs 
Last year's federal tax return 
Utility bills that show your name and your current address on the bill 
Use your new personal loan responsibly
Once approved for a personal or installment loan, you must use it responsibly. This means that not only do you need to make your payments on time, but you also need to make sure you don't bite off more than you can chew.  
A good rule of thumb is to consider your debt-to-income ratio, which calculates all your monthly debt payments divided by your gross monthly income. If your debt-to-income ratio is higher than 43%, you may forego a personal loan for a large purchase and consider a loan for debt consolidation instead. 
* The content on this page provides general consumer information or tips. It is not financial advice or guidance. Each person's circumstances are unique. The Cash Store may update this information periodically. This information may also include links or references to third-party resources or content. We do not endorse the third-party or guarantee the accuracy of this third-party information. There may be other resources that also serve your needs. 
*Loan Amount is subject to loan approval. Loan terms and availability may vary by location.  Approval rate based on complete applications received across all Cash Store locations. Customers can typically expect to receive loan proceeds in less than 20 minutes; however, processing times may vary.
Loans / Advances are provided based on approved credit. Cottonwood Financial uses a proprietary model to evaluate the creditworthiness of each applicant for credit. Vehicle is subject to evaluation for title/auto equity loans. Please see the Licenses and Rates page for additional product details.
Cottonwood Financial offers consumer credit products that are generally short-term in nature and not intended for long-term borrowing needs. In Texas, Cash Store is a Credit Services Organization and Credit Access Business. Loans are provided by a non-affiliated third-party lender. 
Customer Portal residency restrictions apply. Availability of funds may vary by financial institution.