A title loan is a quick and easy way for a vehicle owner to receive a cash loan. Sometimes, life happens, and you need a large sum of money quickly. If you have a free-and-clear car title, you can receive up to $25,000 based on the value of your car and state laws. Title loans are regulated differently in each state. Some do not permit them, and some have different maximum loan amounts than others.
Title loans are often portrayed in a negative light by the media, but many consumers have benefited from their solutions. Here are just a few benefits of title loans.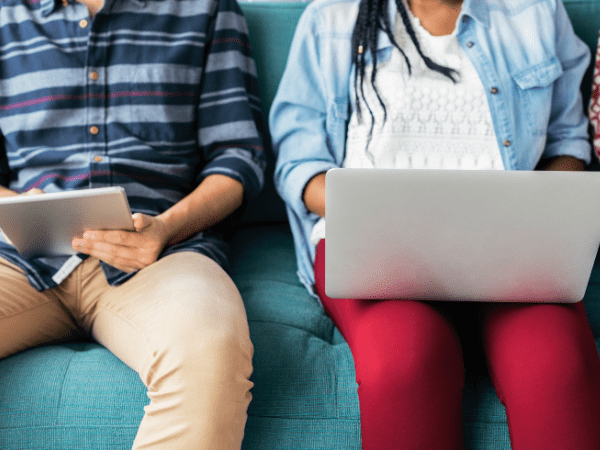 Apply Online
Our quick and easy online application allows you to apply for a title loan in no time. All you have to do is fill out our secure, short form and bring the required documents to your nearest Cash Store location.
What you need to bring in:
The vehicle you currently own along with its title (in your name)
Valid driver's license or state-issued identification document
If you live in Illinois, you'll also need to bring proof of income, such as a recent paycheck stub
Easy to Qualify
One of the best benefits of a title loan is there are no credit checks during the approval process. This means you can receive financial assistance with bad or no credit. You can also do a quick check online to learn how much your car is worth so you know what loan amount to expect when you apply.
Quick Approvals
While many loans require a few days to process, you can be approved for a title loan on site and leave with cash in hand the very same day. This can allow you to resolve a financial issue quickly and stress-free.
Ability to Continue Using your Car
Title loans give you the option to receive a loan while still using your vehicle. This is often a better option than selling. We don't believe in putting our customers in positions where it becomes more difficult to provide for themselves. We understand that you may need a vehicle to get to work, doctors' appointments, and more.
With a title loan, the car is used as collateral in case the borrower cannot pay back the loan. Essentially, the paper title is temporarily surrendered to the lender. Once the loan is paid back in full, the title is returned to the borrower. This allows the borrower to continue using their car like normal throughout the length of the loan.
Pay Back Over Time
We like to keep payments manageable for our customers, so we spread them out evenly throughout a predetermined period. Schedules may vary by state, but you can plan ahead by using our APR and Rate Card page to understand loan rates, fees, and products by state.
If you're unsure if you need a title loan or another cash loan option, head over to your local Cash Store location where our team is happy to help. If you know a title loan is what you need, get started with our online application. For more financial tips and information, check out our blog.
*Loan Amount is subject to loan approval. Loan terms and availability may vary by location.  Approval rate based on complete applications received across all Cash Store locations. Customers can typically expect to receive loan proceeds in less than 20 minutes; however, processing times may vary.
Loans / Advances are provided based on approved credit. Cottonwood Financial uses a proprietary model to evaluate the creditworthiness of each applicant for credit. Vehicle is subject to evaluation for title/auto equity loans. Please see the Licenses and Rates page for additional product details.
Cottonwood Financial offers consumer credit products that are generally short-term in nature and not intended for long-term borrowing needs. In Texas, Cash Store is a Credit Services Organization and Credit Access Business. Loans are provided by a non-affiliated third-party lender. 
Customer Portal residency restrictions apply. Availability of funds may vary by financial institution.