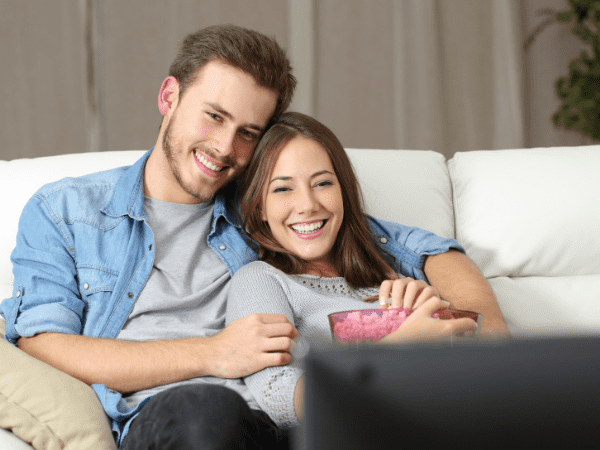 Planning a date night out can be expensive, and if you have children, work long hours, or are busy during the week, finding time to get out of the house can be difficult. Luckily, there are plenty of activities you can do at home to have a date night without leaving the house or blowing your budget.
Below are some of my budget-friendly ideas for planning the perfect at-home date night.
Make Your Own Pizza
Making your own pizza at home can be much cheaper (and more fun!) than going out to your favorite pizza joint. All you need is pizza dough (try pre-made dough or make your own) and your favorite pizza toppings. Build an assembly line and work together to create pizzas you'll both enjoy. Make it a competition and see who can make the most delicious pizza for an extra layer of fun.
Have a Movie Night
Organizing a movie night at home can be more intimate than the stiff chairs at your local movie theatre. With Netflix, Hulu, Amazon Prime, Redbox, and iTunes your options for your at-home movie night are almost limitless. Gather up your favorite candies, popcorn, snacks, and beverages to get you through whichever movie you choose. Turn down the lights, get cozy, and sit back and relax while enjoying each other's company.
Have a Backyard or Living Room Picnic
Having a picnic in your backyard or living room is a great way to break up your dinner routine. Start by preparing your favorite dinner that can be easily eaten on the floor. If you have a backyard and cooperative weather conditions, grab a picnic blanket and take your meal outside to enjoy under the stars. If eating outside isn't an option, move some furniture to make space for an indoor picnic for two. Grab a couple pillows to sit on for extra comfort.
Play Games Together
Playing games is an inexpensive way to bring a little competition into your relationship. Choose a few boardgames or card games and make sure you have plenty of snacks on hand. Make a bet on who will win and have a prize for the winner of each game. Game nights are also great for double or group dates at home.
If you're looking for something a little less competitive, puzzles make for a great game night activity.
Work on a Project Together
If there's a task or project you've been putting off, you and your partner can work on it together to make it more enjoyable. Turn on a Spotify playlist and get some beer or wine and get working! Working on projects together is great because you can cross something off your checklist while having fun.
Organize an At-Home Treasure Hunt
Wow your loved one with a treasure hunt around your house or apartment ultimately leading to a surprise at the end. Come up with clues to lead them from place to place to find affordable gifts or treats. Cheap treats can include baked goods, candies, small gifts, or date coupons (such as "One Free Back Massage" or "Get Out of Doing Dishes for a Week"). Wait in the final destination and celebrate when they reach the end.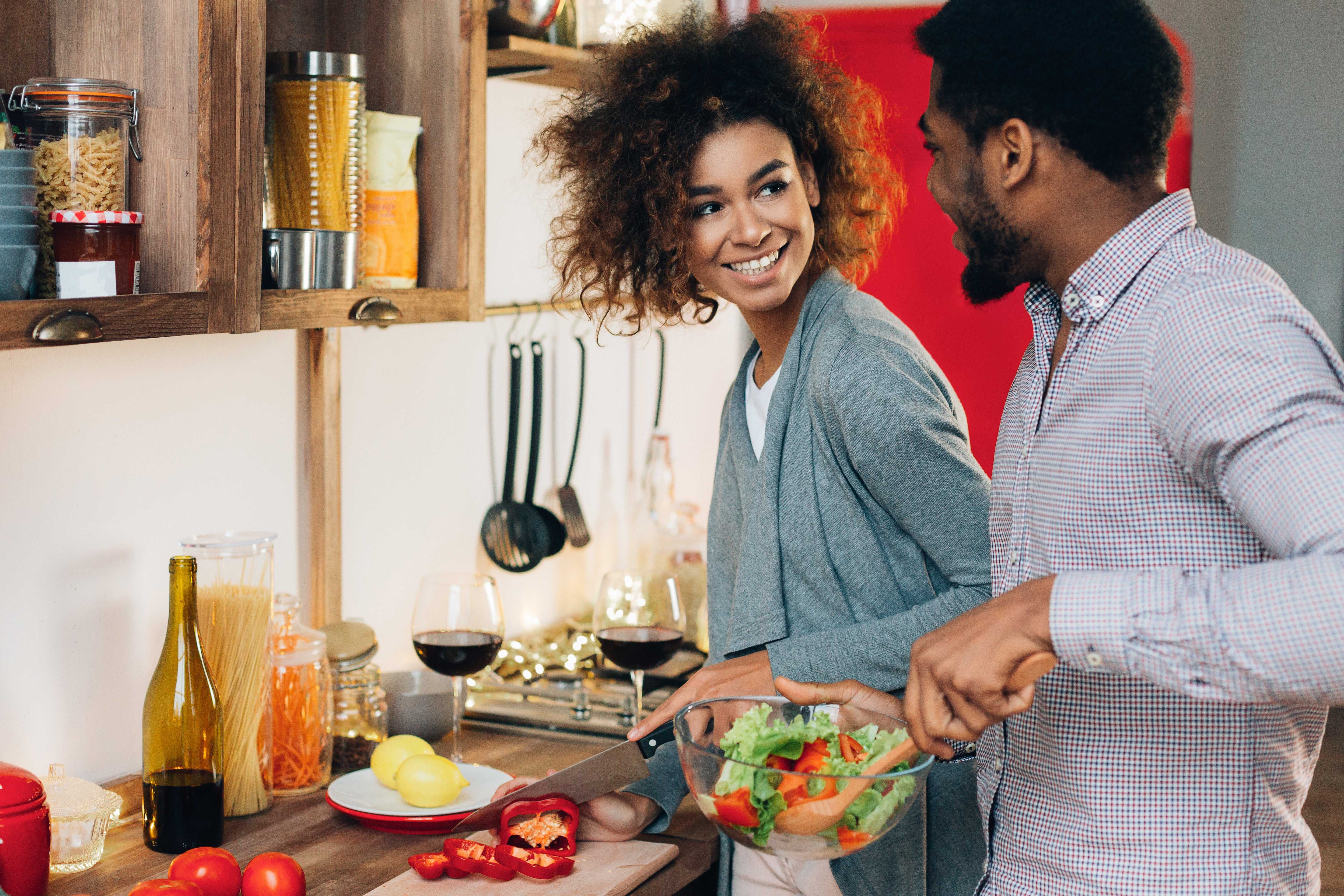 Make Dinner with a Theme
Enjoy pasta from Italy or sushi from Japan by planning a themed dinner. Pick a country you have always wanted to visit and plan a dinner with meals inspired by the country's culture. Every country has signature dishes and the kitchen is the perfect place to travel the world.
Build a Blanket Fort and Roast S'mores
Take a step back in time and spend quality time with your special someone by building a pillow and blanket fort and making s'mores in the fireplace (if you don't have a fireplace, try this indoor recipe instead). Stock your fort with snacks, games, and movies to get cozy for the night.
Have a Paint and Wine Night
Paint and wine classes have become a popular trend in recent years. These classes can be pricey, especially for two people. For a cheaper alternative, buy cheap canvases and paints at your local hobby goods store and have a paint class of your own. Come up with your own illustration or follow a painting tutorial on YouTube for extra structure.
Challenge Each Other to A Video Game Marathon
Find video games you and your partner both enjoy and challenge each other to a friendly competition. Grab some snacks to munch on and play through your favorite games to see who will be crowned the ultimate video game champion.
Planning a date night doesn't have to make your wallet cringe. There are so many things you and your loved one can do at home to spend time together without spending money. For more budgeting tips, check out  Cash Store blog.
*Loan Amount is subject to loan approval. Loan terms and availability may vary by location.  Approval rate based on complete applications received across all Cash Store locations. Customers can typically expect to receive loan proceeds in less than 20 minutes; however, processing times may vary.
Loans / Advances are provided based on approved credit. Cottonwood Financial uses a proprietary model to evaluate the creditworthiness of each applicant for credit. Vehicle is subject to evaluation for title/auto equity loans. Please see the Licenses and Rates page for additional product details.
Cottonwood Financial offers consumer credit products that are generally short-term in nature and not intended for long-term borrowing needs. In Texas, Cash Store is a Credit Services Organization and Credit Access Business. Loans are provided by a non-affiliated third-party lender. 
Customer Portal residency restrictions apply. Availability of funds may vary by financial institution.