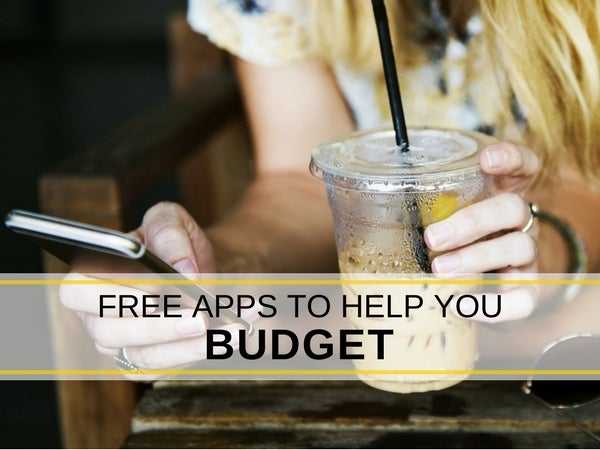 Are you budgeting? If not, you should start now and see the difference it makes. In my experience, no matter if I am in a good spot financially, or in a rough season, budgeting has been key. If I hadn't saved money when I was financially stable, I would be in a tough position now.
Budgeting provides an opportunity to see where you could be saving money by examining how you are currently spending your money. For example, if you spend too much money eating out at restaurants, budgeting can help you recognize it might be time to start cooking in bulk. Or, if you are spending way too much on various subscriptions you don't use, you can cancel. Budgeting gives you a sense of control over what can sometimes feel hopeless.
There are different approaches to budgeting, and it's important to find what best fits your spending habits and personality. While some budgeting techniques might work well for a friend, the exact opposite may be true for you.
Popular Budgeting Techniques
1. Zero-Based budgeting

Zero-based budgeting can be a good option for those who don't have a regular monthly income: for example, a salesperson or carpenter.
The idea is to consider your expenses, spending habits, savings, debt, and more, then put every single dollar in one of those buckets to bring your number down to zero by the end of the month. Every dollar should have a job. This type of budgeting requires a small monthly time commitment to sit down and look at your numbers.
2. 50/20/30 Rule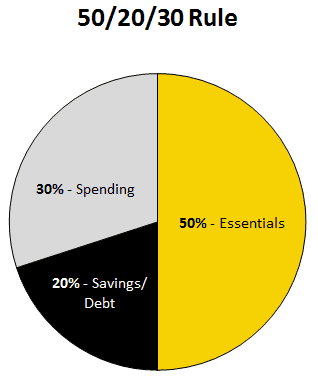 While many budgeting approaches have you categorize spending into multiple categories, the 50/20/30 rule only has you separate your purchases into three buckets. 50% goes to necessities, 20% goes to savings or debt payments, and the remaining 30% is your spending money. This option works well for those just getting started understanding their financials or who are overwhelmed budgeting.
'The 50/20/30 rule is a great guideline that can help you keep your spending in alignment with savings goals,' consumer finance expert for Mint, Kimmie Greene, said. 'Keep in mind that you don't need a high income to follow the tenets of the 50/20/30 rule - anyone can do it! Since this is a percentage-based system, the same proportions apply whether you're earning an entry-level salary and living in a studio apartment, or if you're years into your career and getting ready to buy your first home.'
3. Reverse Budgeting
This form of budgeting is for those who are focused on their savings goals. In this technique, you don't concern yourself with which buckets the money is going into as long as you hit your overall savings goals. If you are focused on your retirement and having money stores away for a rainy day, this is a good option.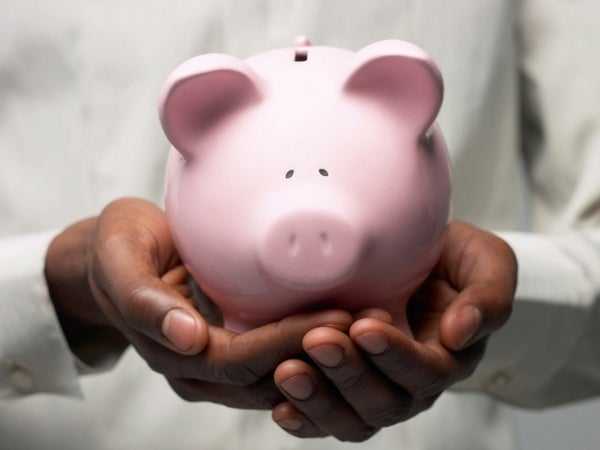 4. Straight Cash/ Envelope System
Straight cash is a possibility for those who like to physically see where their money is going throughout the month. People usually pair this system with the envelope system. You simply take our your spending money for the entire month in cash, divide it into categories (envelopes), and limit yourself to the cash in each envelope to last throughout the month. While some prefer to use literal envelopes, you can also create these envelopes digitally.
Alternatives to Budgeting
While budgeting is financially smart, there are alternatives if you can't stick with it. 'Budgeting is great in theory, but not so great in practice,' cofounder of Penny, Mitchell Lee, said. 'We view budgets a lot like New Year's resolutions: they don't stick. One main issue is that they aren't very flexible. Life is complicated, and it's natural to spend more in some months than others. You may have unexpected expenses, or just so happen to be taking a vacation.'
Penny is a tool used to help people recognize their spending habits without using a strict budget. 'Penny starts suggesting other ways to save,' Lee said. 'Some examples include canceling unused subscription, avoiding unnecessary fees, negotiating for lower bills, and setting spending goals. It's a lot like having a watchful friend help you figure out how to save money.'
Popular Budgeting Apps
There are countless apps to use to budget, both paid and free. If you don't have the budget to pay for more advanced tools, the free apps are a valid option. However, if you do want more guidance, many apps have a paid option for further professional support.
'A budgeting app gives you a huge advantage because it's real-time,' CMO at You Need a Budget, Lindsey Burgess, said. 'No matter where you go, you've got all the information you need to make good decisions right in your pocket - and that's key, because if you don't look at your budget or use it to make decisions, your budget can't help you!'
1. Every Dollar
You can set up your first budget with Every Dollar in less than 10 minutes. The app provides helpful visuals to show your budgeting plan each month, including what has been spent and what is remaining. You can track your finances on the go and check the app any time you want to make sure you are on track.
2. Good Budget
Are you an old-school budgeter who's tired of all those envelopes? Good Budget takes this tried-and-true method and puts it into digital form. With more than 3 million downloads, this app has helped many people take control of their finances. Good Budget also has an for users to ask questions and receive quick responses without needing to call customer service.
3. Mint
Mint is a popular budgeting tool and regularly earns high user ratings and reviews. The tool allows you to track and pay bills, budget and categorize money, get a credit score report, receive alerts and advice, and track investments. Mint offers an effortless way for even the most forgetful of budgeters to stay on top of bills with calendar reminders and bill pay tools all in one place.
'Using this budgeting tool has helped make budgeting make sense,' Sebrin Elms, blogger at The Clumsy Traveler, said. 'For the longest time, it all felt very difficult trying to figure out how much to save vs. paying bills vs. having fun. I was using a basic formula that didn't really work for me. WIth the help of the Mint app, I was able to really get a sense of my income (especially since as a writer, it can be a tad inconsistent). This helped me not only set savings goals, but make those goals.'
4. PocketGuard
PocketGuard securely stores your financial information in one place. Once set up, the app automatically creates a simple budget for you to follow, helps find deals to lower your existing bills, and tells you when to slow down spending.
'The main purpose of creating PocketGuard was providing people with a tool that allows to create an easy, simple and realistic budget,' Igor Kuznetsov, PocketGuard co-founder and chief product officer, said. 'Budgeting is about discipline. So, keep your budget simple and stick to it.'
5. You Need a Budget
You Need a Budget, or YNAB, is another popular app that believes in zero-based budgeting and assigning every dollar a job. 'If you give more money to one category of your budget, you have less to give to another,' Burgess said. 'That's zero-sum budgeting, and it works because it forces you to clarify your priorities.' YNAB also is useful for sharing finances with a partner and syncs acros devices, so at any given time, you and your partner are working with the same information.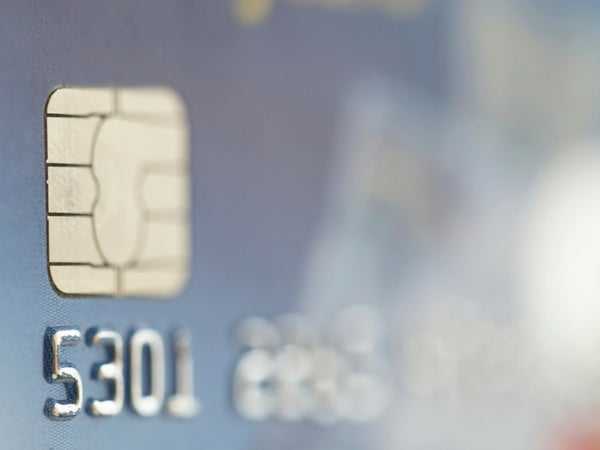 Unexpected Payments or Money Needs
Emergencies happen, surprise celebrations are planned, dogs get sick, and kids are invited to birthday parties. Having a budget and money planned for these types of things can help you pay for unexpected items. Depending on which technique you use, these funds may come from a fun money bucket or from your essentials bucket.
General Budgeting Tips to Consider
If you occasionally spend more than you make, saving where you can is of utmost importance. Some options to consider are always eating leftovers and not wasting food, collecting and using coupons, buying generic brands, and turning off the lights and any electric devices when you leave a room.
When you make a budget, it's important to stick with your goals. Ask a friend or family member to help hold you to your plan. Tools like StickK can help hold you accountable and provide further incentive.
However, don't be too aggressive with yourself in the beginning. 'For anyone trying to tackle debt, reign in spending and increase savings - don't try to be the hero,' Greene said. 'Focus on one area at a time, setting smaller goals in the other areas and make shifts in these priorities over time.'
Finally, don't be too hard on yourself and understand that budgets are flexible because life happens. 'If you have to adjust your budget throughout the month, then you are actually budgeting,' Burgess said. 'A budget is not a static thing, set in stone. It does not mean that you made a mistake if you have to move things around. A flexible budget is a budget you can stick with over time, and that is where you see the real change happen. Budgeting is a long game. So, adjust as you go, and keep going!'
Interested in more tips about being financially healthy? Read more from our blog.