A healthy yard brings a sense of pride with it, especially in the spring and summer months. Not only is it a project you can throw yourself in to, but it also helps make your home into a destination spot for summer cookouts and holiday parties. A good yard is also ideal for pets and children. So how can you keep your lawn inviting this summer without breaking the bank? Here are a few tips.
Do it Yourself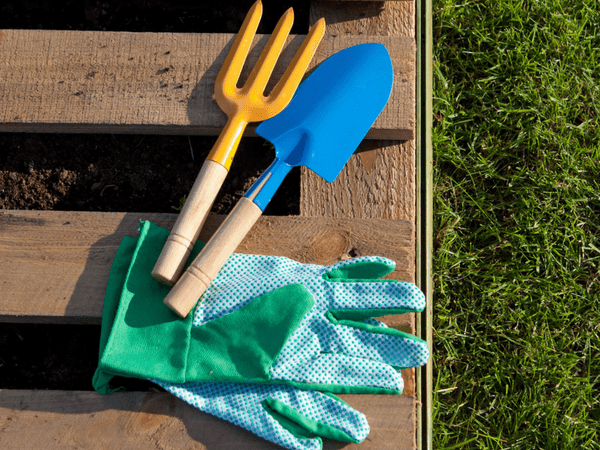 The best money-saving tip for keeping your yard fresh on a budget is to do everything yourself. Lawn maintenance is a very lucrative business, and for a good reason. Americans spend between $30-$45 for professional mowing services on average, but there are some people who pay up to $700 per month. These numbers vary based on the size of your lawn and where you're located, but based on the average, if you want your lawn serviced every week during the spring/summer months (as some recommend), that could cost over $1,000 per year. Keep in mind, that's just for a six-month period. To top it off, that $1,000 is just for the yard being mowed - this doesn't take into consideration the cost of fertilizing, aerating, weeding,and/or tree services. All of these together can add thousands of dollars to your total.
The first step toward keeping your yard beautiful on a budget is acknowledging that you're going to have to get yourself a little dirty to maintain it... but you could potentially be saving thousands of dollars in the long run.
Push Reel Mowers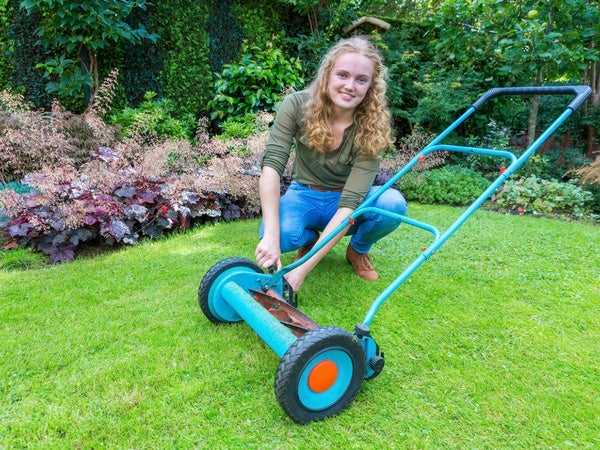 This may sound a bit old-fashioned, but push reel mowers can be just as effective, if not more so, than gas-powered mowers. The grass is cut in a way that keeps it healthier than by getting steamrolled by a motorized tornado blade. Imagine cutting your entire yard perfectly with scissors - that's the quality of work you get with a push reel mower. If you don't know how it works, here's a handy video that explains it.
In comparison to gas-powered mowers, push reel mowers:
are not as loud
don't contribute to any sort of pollution
don't haveas many mechanical hassles, and
are significantly cheaper
You can find brand new push reel mowers for around $50, compared to a decent brand new gas-powered mower, which starts off at a $200 minimum.
Finally, push reel mowers don't require any gas/electricity/money to run. You just get up and go. You can even get a decent workout in if you mow efficiently enough! So workout AND your yard looks great? Sounds like a win/win to me!
Save Big on Lawn Care Products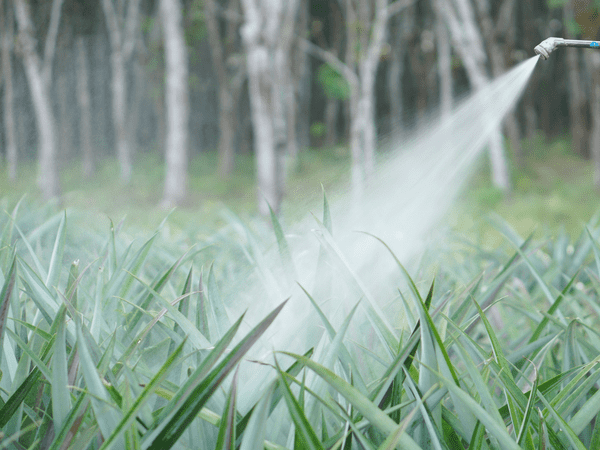 Instead of going to the hardware store and staring at a wall of overpriced weed-killing products, try doing it yourself and save some money in the process. If your weeds are localized to one spot, an obvious way of saving money would be to just take the hour or two and pull the weeds up by hand. Doing so will also keep your lawn from coming into contact with any potentially dangerous chemicals.
Or you cantry makingyour own weed killer. There are a lot of combinations for homemade weed remedies that include household items like vinegar, salt, or even just boiled water. This will essentially get the job done -at a fraction of the price!
Fertilizer is another essential part of the lawn care process that you can do yourself to save some money. Very common household items like soda, shampoo, mouthwash, or even beer are ingredients that can be mixed at home using specific recipes to concoct your very own magic lawn juice.
Finally, to properly insulate your soil, you may want to consider adding some mulch to your yard routine. Luckily, a lot of major cities have programs that allow you to grab as much as you want - for free!
For even more money-saving tips, check out !
*Loan Amount is subject to loan approval. Loan terms and availability may vary by location.  Approval rate based on complete applications received across all Cash Store locations. Customers can typically expect to receive loan proceeds in less than 20 minutes; however, processing times may vary.
Loans / Advances are provided based on approved credit. Cottonwood Financial uses a proprietary model to evaluate the creditworthiness of each applicant for credit. Vehicle is subject to evaluation for title/auto equity loans. Please see the Licenses and Rates page for additional product details.
Cottonwood Financial offers consumer credit products that are generally short-term in nature and not intended for long-term borrowing needs. In Texas, Cash Store is a Credit Services Organization and Credit Access Business. Loans are provided by a non-affiliated third-party lender. 
Customer Portal residency restrictions apply. Availability of funds may vary by financial institution.