The novel coronavirus (COVID-19) is already disrupting our daily lives, and it's likely that more changes are ahead. To help, we've created this list of resources that the government and service providers are offering to assist Americans during this difficult time. Cash Store will continue to update this information to reflect updated coverage. However, some information may be changing in real time between our updates. For the latest facts on COVID-19, use official resources such as the CDC, WHO, and your local public health department.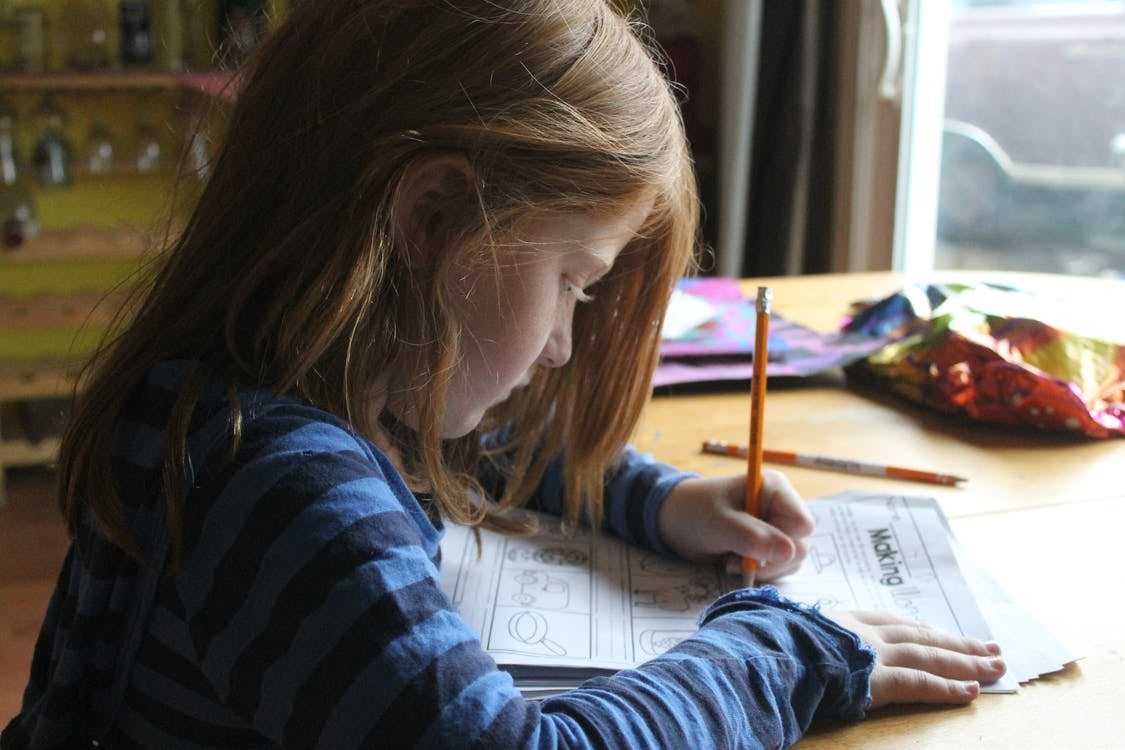 Education
With thousands of schools, colleges, and universities closing across the country, parents and students are left wondering what to do. Parents want to keep their children entertained as well as make sure they're not falling behind in their education. There are many companies that provide resources, software, and apps to help families during this time. We've compiled a list below:
Harry Potter at Home 
Who it's for: Teachers & students (K-12) 
What it is: J.K. Rowling is offering a special, open license for teachers to read the seven Harry Potter books aloud to their students via recorded online video sessions. She and her team are also making the first Harry Potter audiobook free for everyone (in six different languages) at Audible's new platform, stories.audible.com.  Free Online Tutoring for K-12 Students
Who it's for: Students (K-12) What it is: GoPeer is giving 1,000 free hours of tutoring to students, 2 free hours per family. Go to GoPeer.com to create a free parent or student account and use the code FREE120 at registration. This is free one-on-one tutoring with a student who is from a top-tier college or university.
Amazon
Who it's for: Children What it is: Amazon has made a bunch of kids' shows free to stream, no Prime required. Shows include programs based on popular children's books, including "If you Give a Mouse a Cookie," "Pete the Cat," "Arthur," and more.
The Northern Lights 
Who it's for: Students and everyone else  What it is: Explore.com is livestreaming the Northern Lights from Canada every evening for your viewing pleasure. The camera is livestreaming 24 hours a day, 7 days a week. This would be a great evening activity for the whole family to come together and enjoy. 
Adobe
Who it's for: College students who usually use Adobe products on campus
What it is: Adobe provides creative apps and services that many businesses, teachers, and students rely on. Their more popular products include Photoshop, InDesign, Illustrator, and Premiere Pro. Colleges and universities have special licenses to allow students to access these tools for their courses while on campus. However, students who are now home while courses are suspended are unable to access their school's Adobe license. To fix this, Adobe is providing free at-home access to students until May 31, 2020.
Scholastic
Who it's for: Students in grades Pre-Kindergarten through 8
What it is: Scholastic is offering free online learning for students in grades Pre-Kindergarten through 8th grade on their website. Each grade level will include 20 days' worth of content for 3 hours per day. The service is free, but you will need to register with the website to access it.
Amazing Educational Resources
Who it's for: Parents in need of free educational resources for their children
What it is: Amazing Educational Resources is a huge collection of free resources, such as worksheets, subscriptions to online learning platforms, educational videos, apps, and more, to support your child's education. Their website existed before the coronavirus situation, but they now have over 1,000 resources listed.
Your Local School District
Who it's for: Students in public and applicable charter schools that have closed due to the coronavirus
What it is: Some students rely on school breakfasts and lunches to get them through the day and typically receive them for free or at a reduced cost. If schools are closed, then these students are at risk of not getting their meals. The good news is that most local school districts are still providing free and reduced lunches for students. Some districts are delivering meals to students' houses, and some must be picked up at a designated location. Contact your child's school district to find out how they can still get their school-provided meals.
Free Virtual Tours of Famous Museums
Who it's for: Students, parents, and everyone else!
What it is: Google Arts & Culture worked with thousands of museums around the world to create virtual tours and online exhibits to those who are unable to leave their homes. If you're not sure where to start, Travel and Leisure has shaved it down to a list of 12 world-famous museums that you can explore from the safety and comfort of your own couch.
Free Virtual Tours of National Parks
Who it's for: Everyone
What it is: Google has also partnered with the National Parks Service to deliver free nature walks and tours for people to enjoy from home. This is a great way to satisfy your need for the great outdoors regardless of whether you are quarantined, self-isolating, or sheltering in place.
Zoos and Aquariums
Who it's for: Everyone
What it is: The Dallas Zoo, Cincinnati Zoo, and Oregon Zoo are just a few that have been sharing behind-the-scenes footage and educational videos while they are closed. In Chicago, the Shedd Aquarium also shared educational and behind-the-scenes videos, including when they let the penguins out to enjoy their own field trip to see the other exhibits.
International Musical Theater
Who it's for: Everyone
What it is: Broadway HD is  offering a 7-day free trial where you can watch Broadway shows, musicals from London's West End, and more. In addition to performances in New York and London, you can also stream shows from other venues around the world, including productions in other languages.
How To Explain Coronavirus To Young Children
Who it's for: Parents who want to explain the current situation to their children in a way they will understand and won't scare them
What it is: Amanda McGuinness is experienced in working with and educating autistic children, and her website provides resources for parents and professionals. Children with autism typically have a lot of anxiety, too, which is why she created a simple, illustrated social story that helps parents explain COVID-19 in a logical way that helps reduce anxiety. Her story turned out to be an excellent resource for parents of all young children, not only those who are on the autism spectrum.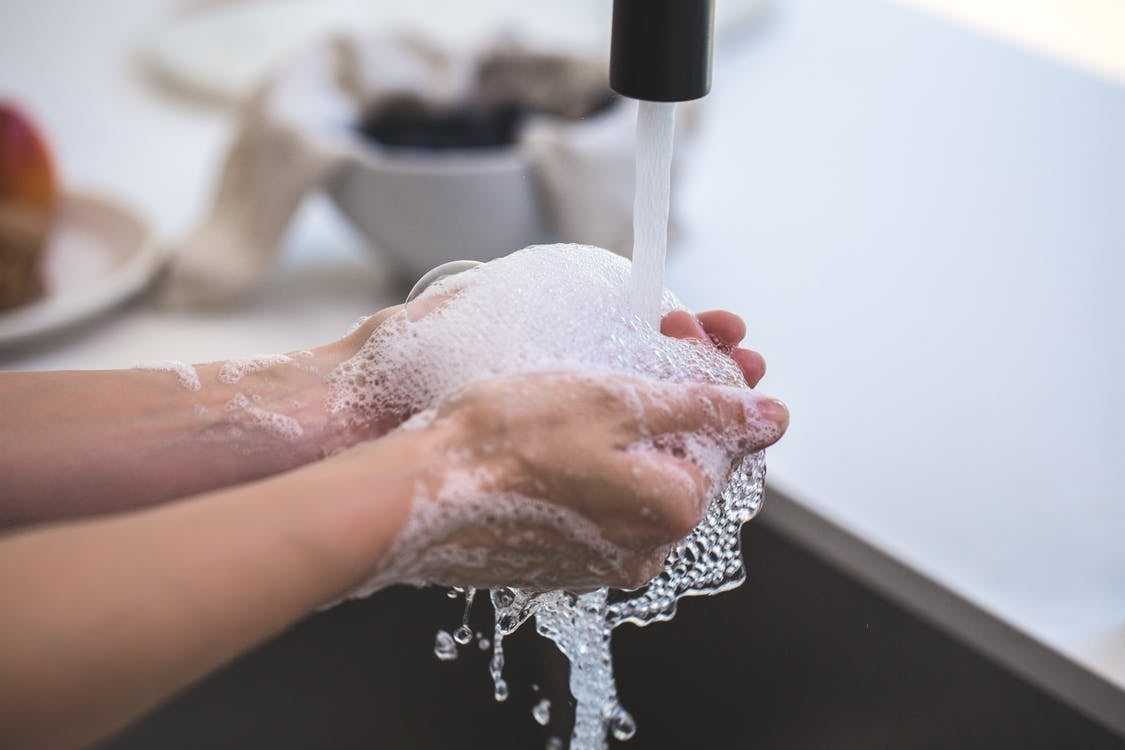 Utilities
Not every job has a work-from-home option such as workers in the service industry. Your place of employment may shut down, and there may be uncertainty of whether you'll get paid if you can't work. To help with this, many utility companies that provide electricity, water, and gas are not going to shut off customers' services if they're unable to pay their bill. If your local utility provider is not listed below, they may still offer a similar program, so don't hesitate to reach out to them directly.
All Utility Providers in Wisconsin
Who it's for: Residents in Wisconsin
What it is: In Wisconsin, the Public Service Commission has ordered gas, electric, and water utility companies to not disconnect residential services. They also requested for utility businesses to make "reasonable attempts" to reconnect those services for any residences that have already been disconnected.
Some Utility Providers in Illinois
Who it's for: Residents in Illinois who use any of the following utility providers
What it is: The Illinois utility providers above will suspend service disconnections and forgive late payment fees for non-payment now through May 1, 2020. As of this writing, the State of Illinois has not yet issued a statewide suspension on disconnecting services, but local officials there are urging all regulated utilities and cooperatives to "not suspend or disconnect essential services."
Some Utility Providers in Michigan
Who it's for: Residents in Michigan who use Consumer Energy or DTE Energy
What it is: Consumer Energy and DTE Energy have agreed to not shut off unpaid services for seniors and low-income residents through at least April 5, 2020. Seniors in their Winter Protection Programs have had their end dates extended through at least May 3, 2020. Other utility service providers in Michigan may follow this lead, so contact your local provider for more information.
Austin Utilities in Austin, Texas
Who it's for: Residents of Austin, TX who use Austin Utilities
What it is: The city of Austin issued a Declaration of Local Disaster on March 6, which allows the city to take measures to promote the health and safety of residents. Local electric company Austin Energy has ceased all utility disconnections due to non-payments through April 2020. Austin has also halted all evictions, and no eviction hearings will be held at least until after April 1.
Water Service Providers in Midvale City, UT
Who it's for: Residents in Midvale City, UT
What it is: As of March 13, 2020, Midvale, Utah has ordered that no water services will be disconnected due to non-payment for at least 30 days.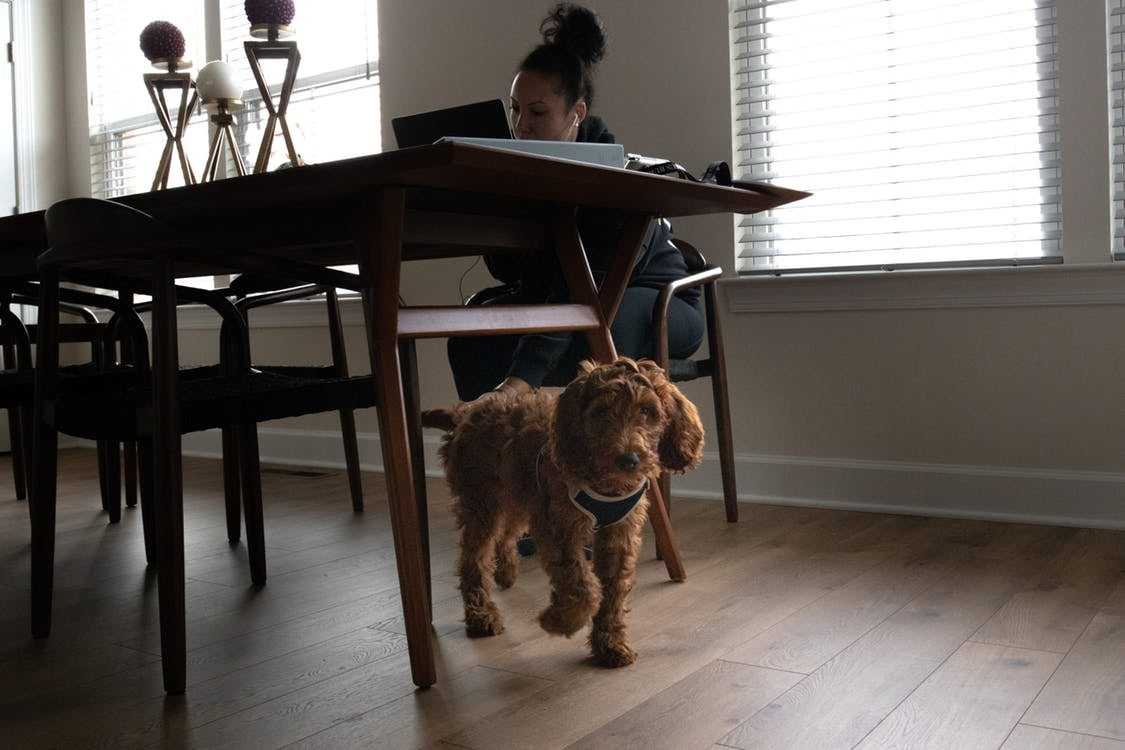 Internet & Phone Providers
Now that so many employees and students are working from home, functioning phone and internet service is more crucial than ever. As of March 13, 2020 and for the next 60 days, internet and phone companies all over the United States have pledged to:
Not terminate service to any residential or small business customers because of their inability to pay their bills due to the disruptions caused by the coronavirus pandemic.
Waive any late fees that any residential or small business customers incur because of their economic circumstances related to the coronavirus pandemic.
Open their Wi-Fi hotspots to any American who needs them.
The companies listed below have all agreed to this pledge. We bolded the names of the most well-known companies for your convenience.
ACIRA – Powered by Farmers Mutual Telephone Company & Federated Telephone
Allstream Business US
Altice USA
Antietam Broadband
Atlantic Broadband
AT&T
BBT
BOYCOM Vision
Burlington Telecom
Cable One
Central Arkansas Telephone Cooperative
CenturyLink
Charter
Cincinnati Bell
Citizens Connected
Comcast
Consolidated Communications
Cox Communications
Digital West
East Ascension Telephone Company
Education Networks of America
Emery Telecom
Farmers Telecommunications Cooperative
FirstLight
Frontier
Google Fiber
Grande Communications
Granite Telecommunications
Great Plains Communications
GWI
Hiawatha Broadband
Hill Country
IdeaTek Telcom
Inteliquent
Lafourche Telephone Company
Lakeland Communications
Long Lines Broadband
Mammoth Networks/Visionary Broadband
Mediacom
MetTel
Nex-Tech
Ninestar Connect
Northwest Fiber
Orbitel Communications
Pioneer Communications
Premier Communications
Range Telephone Cooperative
RCN
Reserve Telephone Company
Sacred Wind Communications
Shawnee Communications
Socket Telecom
Sonic
Sprint
Starry
TDS Telecom
TelNet Worldwide
T-Mobile
TracFone Wireless
Uniti Fiber
US Cellular
Vast Broadband
Verizon
Vyve Broadband Investments
Waitsfield and Champlain Valley Telecom
Wave Broadband
West Telecom Services
Windstream
ZenFi Networks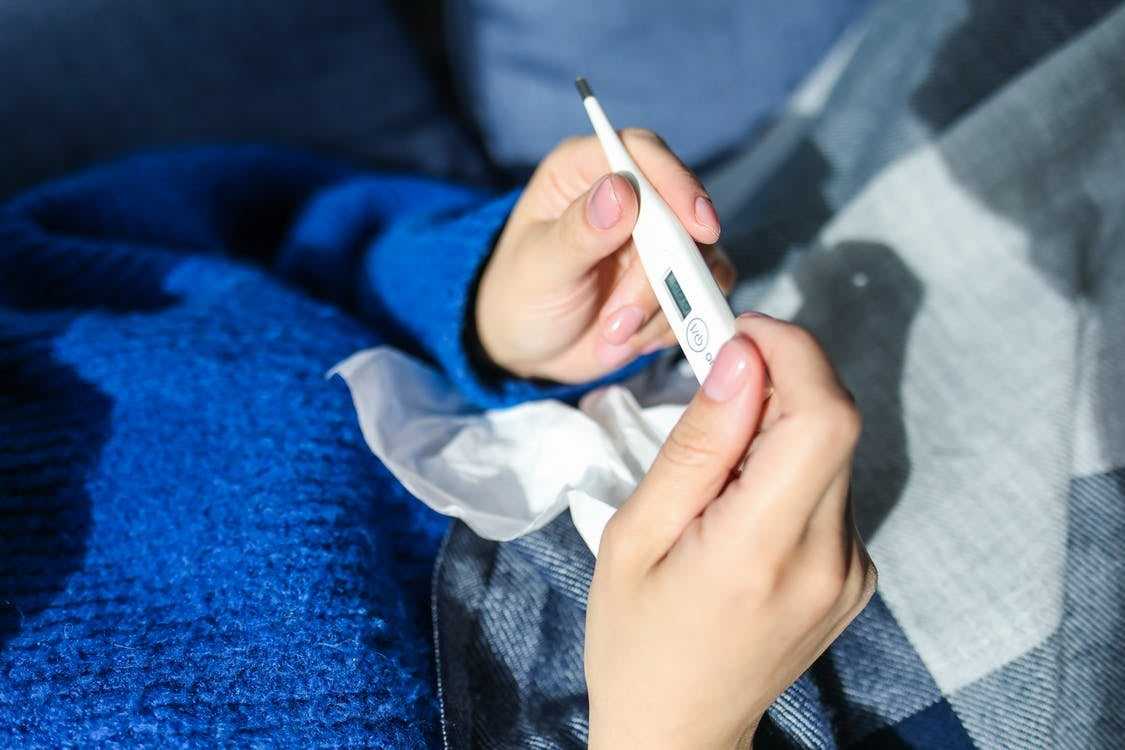 Medical
It's very important for you to continue taking your prescribed medicines during this time.1 The resources listed below offer information on how you can continue to take medicines that you are already prescribed if you are facing financial difficulties.  According to the CDC, the following groups of people are at a higher risk of getting very sick from COVID-19:
Older adults (60 years of age and older)
People who have serious chronical medical conditions, including but not limited to:

Heart disease
Diabetes
Lung disease
Cancer
High blood pressure

People who have weak immune systems
GoodRx
Who it's for: Anyone who takes prescription medicine on an ongoing basis or may need prescription medicine in the future, regardless of whether you have health insurance or not
What it is: GoodRx doesn't need to run a special promotion to be included on this list because this app is useful all the time. The price of prescription medications isn't regulated, which means that one pharmacy may charge over $100 for your prescription while a different pharmacy may charge less than $10 for the same medicine, even if you have a copay with your insurance. GoodRx is a free app that compares prices and discounts on prescription medicines between different pharmacies. Then it shows you which pharmacy near you has the medicine for the lowest cost. If there's a coupon code, just show the code on your app to the pharmacist when you pick up. You can also text or email the coupon info to another person. This is a great feature if you have aging parents who wouldn't know how to use the app. You can look it up for them, email them the coupon, and they can print it and give it to their pharmacist if they don't have a smartphone.
Walgreens
Who it's for: Anyone who takes prescription medicine
What it is: Walgreens is waiving eligible prescription delivery fees, offering free shipping services with no minimum amount, and allowing customers to purchase select products through the pharmacy drive-thru windows. Walgreens also provides a unique service called Pharmacy Chat, a secure online platform that is available 24 hours a day, 7 days a week both online and through the Walgreens app.
CVS
Who it's for: Anyone who takes prescription medicine
What it is: CVS is also providing free eligible prescription deliveries as well as free shipping on orders $35+.
America's Largest Insurance Companies
Who it's for: People who are covered by specific insurance companies in the United States who need to be tested for coronavirus
What it is: Different health insurance providers are taking different measures to ensure that that those covered under their health plans will have access to the prevention, testing, and treatment they need. Most insurance companies are waiving the copay or cost-share for coronavirus testing, which means that covered individuals can get tested for free. To be clear, the testing would be at no cost, but that doesn't include the cost of treatment. At the time of this writing, the health insurance providers listed below have taken some type of action to help their members. For detailed information on what each provider is doing, America's Health Insurance Plans has that information for consumers on their website here.
Aetna
AmeriHealth New Jersey
Anthem
Arkansas Blue Cross and Blue Shield and Health Advantage
AvMed
Blue Cross Blue Shield Association
Blue Cross Blue Shield of Massachusetts
Blue Cross Blue Shield of Michigan
Blue Cross and Blue Shield of Kansas City
Blue Cross and Blue Shield of Minnesota
Blue Cross and Blue Shield of Nebraska
Blue Cross and Blue Shield of New Mexico
Blue Cross and Blue Shield of Oklahoma
Blue Cross and Blue Shield of Texas
Blue Cross Blue Shield of Arizona (BCBSAZ)
BlueCross BlueShield of Montana
BlueCross BlueShield of North Carolina
BlueCross BlueShield Of Tennessee
Blue Shield of California
Bright Health
Capital BlueCross
CareFirst BlueCross BlueShield
CareSource
Centene
Cigna
EmblemHealth
Florida Blue
Geisinger Health Plan
Health Alliance Plan (HAP)
Health Care Service Corp. (HCSC)
Health Net
Highmark
Horizon Blue Cross Blue Shield of New Jersey
Humana
Independence Blue Cross
Molina Healthcare
Oscar
Optima Health
PreferredOne
Piedmont Community Health Plan
Regence BlueShield of Idaho
Regence BlueCross BlueShield of Oregon
BlueCross BlueShield of Utah
Regence BlueShield of Washington
Blue Cross and Blue Shield Federal Employee Program
UCare
OPMC and UPMC Health Plan
Valley Health Plan
Wellmark Blue Cross and Blue Shield
Working from Home
Even companies that did not previously have work-from-home policies in place have approved new procedures to enable their employees to work from home. Some tech companies have recognized this and are offering their services to help out.
Cisco Webex
Who it's for: Companies and individuals working from home to need to host remote meetings
What it is: Cisco is providing free 90-day licenses to businesses who are not already Webex customers. This free version is also enhanced with no time restrictions, allowing up to 100 meeting participants, and additional tool-free dial-in features.
Google Hangouts Meet Video Conferencing
Who it's for: G Suite and G Suite for Education users
What it is: Many businesses and educators use Google's G Suite or G Suite for Education to keep employees and students connected while at home. Google is now providing free access to advanced features of Hangouts Meet video-conferencing capabilities until September 30, 2020. This includes larger meetings (up to 250 participants per call), live streaming for up to 100,000 viewers with a domain, and the ability to record meetings and save them to Google Drive.
LogMeIn
Who it's for: Small businesses, nonprofits, schools, and healthcare organizations
What it is: LogMeIn, the creators of GoToMeeting and GoToWebinar, have created Emergency Remote Work Kits for nonprofits, schools, healthcare organizations, and small businesses who aren't already LogMeIn customers. These kits will provide 3 free months of GoToMeeting and GoToWebinar.
Microsoft Teams
Who it's for: Companies who need to help their employees communicate while working from home
What it is: Microsoft is offering a six-month free trial to its premium version of Microsoft Teams, which is part of the Office 365 suite. Teams is a business chat, document collaboration, and remote meeting software.
Zoom
Who it's for: Businesses, school districts, and students (K-12)
What it is: Zoom is an online meeting platform that is used by businesses and schools for online phone and video conferences. To help school districts and educators, Zoom has lifted the 40-minute meeting limit on all free accounts for nearly 60,000 K-12 schools in the United States. This means that schools can now host classes online for free for the foreseeable future.
Other
Companies that don't fit into one of the above categories are also doing their part to help out during this unusual time. The businesses listed below are helping communities in our country in a variety of ways.
Car Insurance Companies
Who it's for: Customers who live in areas with shelter-in-place or stay-at-home orders who have car insurance with insurance companies, including but not limited to:
Allstate
American Family Insurance
Geico
Liberty Mutual
Safeco
What it is: Many Americans are now driving less as they are forced to stay home due to state or county Executive Orders. Car insurance companies have noticed this and are starting to offer partial refunds or credits of their customers' premiums for a range of time varying from March through May. Liberty Mutual and Safeco auto insurance customers will receive 15% refunds of two months of their premiums, in addition to pausing late fees. Allstate also announced that most car insurance policyholders will receive 15% of their premium in both April and May. At the time of this writing, Progressive, State Farm, and USAA are discussing their plans for premiums but have not yet publicly come to a decision.
Uber
Who it's for: Healthcare workers and first responders
What it is: Uber is currently giving away free meals to healthcare workers & first responders. They also recognized that small businesses such as local restaurants are impacted by the coronavirus because people can't go out to eat and practice social distancing. To help, Uber has waived the delivery fee for the more than 100,000 independent restaurants across the US and Canada on Uber Eats.
U-Haul
Who it's for: College students
What it is: U-Haul has offered 30 days of free self-storage for college students affected in the US and Canada. Many universities are instructing students to leave campus and go home, so U-Haul is offering this free storage solution to help with the transition.
Pluto TV
Who it's for: Anyone
What it is: After the initial shock of changing our daily habits comes to an end, we'll have to adjust to boredom and cabin fever. If you're unable to pay for a cable or streaming service to distract yourself, there's a free app where you can watch thousands of movies and TV shows for free. To clarify, it's not a free trial: The entire app is free, and it's called Pluto TV.
Chain Restaurants across the country
Who it's for: Anyone
What it is: Many popular restaurant chains are now offering free and contactless delivery from delivery partners including DoorDash, UberEats, and Grubhub. Others are providing free delivery exclusively through their own apps. Visit each restaurant's website below for more information.
Bertucci's
Blaze Pizza
Burger King
Chipotle
Del Taco
Denny's
El Pollo Loco
KFC
Moe's Southwest Grill
Panera Bread
Popeyes
Smashburger
&pizza
Ride Disney World Attractions Without Leaving Your Home 
Who it's for: Anyone
What it is: People who have captured filmed first-person, high-definition videos while riding their favorite Disney World rides have shared them on YouTube. Some are captured in 360 degrees, so if you hold up your phone and turn around, it really feels like you're there! Rides include Pirates of the Caribbean, Frozen Ever After, It's a Small World, Peter Pan's Flight, Splash Mountain, and more. 
Down Dog Apps, including Down Dog, Yoda for Beginners, HIIT, Barre, and 7 Minute Workout
Who it's for: Anyone
What it is: Down Dog has made all of their fitness apps free to anyone until April 1st and free to all students and teachers (K-12 and college) PLUS healthcare professionals until July 1st. Learn more at Down Dog App.
Additional Resources from Cash Store
Cash Store's blog was created with the goal of providing valuable money-saving resources and strategies. Saving money and cutting costs make be more important now than ever. We've listed some of our top money-saving blogs below for your convenience:
1. This blog does not provide medical advice and is intended for informational purposes only. It is not a substitute for professional medical advice, diagnosis or treatment. If you think you may have a medical emergency, immediately call your doctor or dial 911.