Many Americans are affected by government orders in response to COVID-19 that range from sheltering in place to self-isolating, leaving a lot of people in financial stress. People who have been forced to work reduced hours, or have been laid off or furloughed, are now worrying about the ability to take care of their families. At the same time, healthcare workers are stretched thinner than ever as they try to treat the growing number of people affected by the virus. Our ideas of "frontline" and "essential" workers have also changed to include grocery store workers, hardware stores, gas stations, manufacturers of critical products, financial institutions, and more.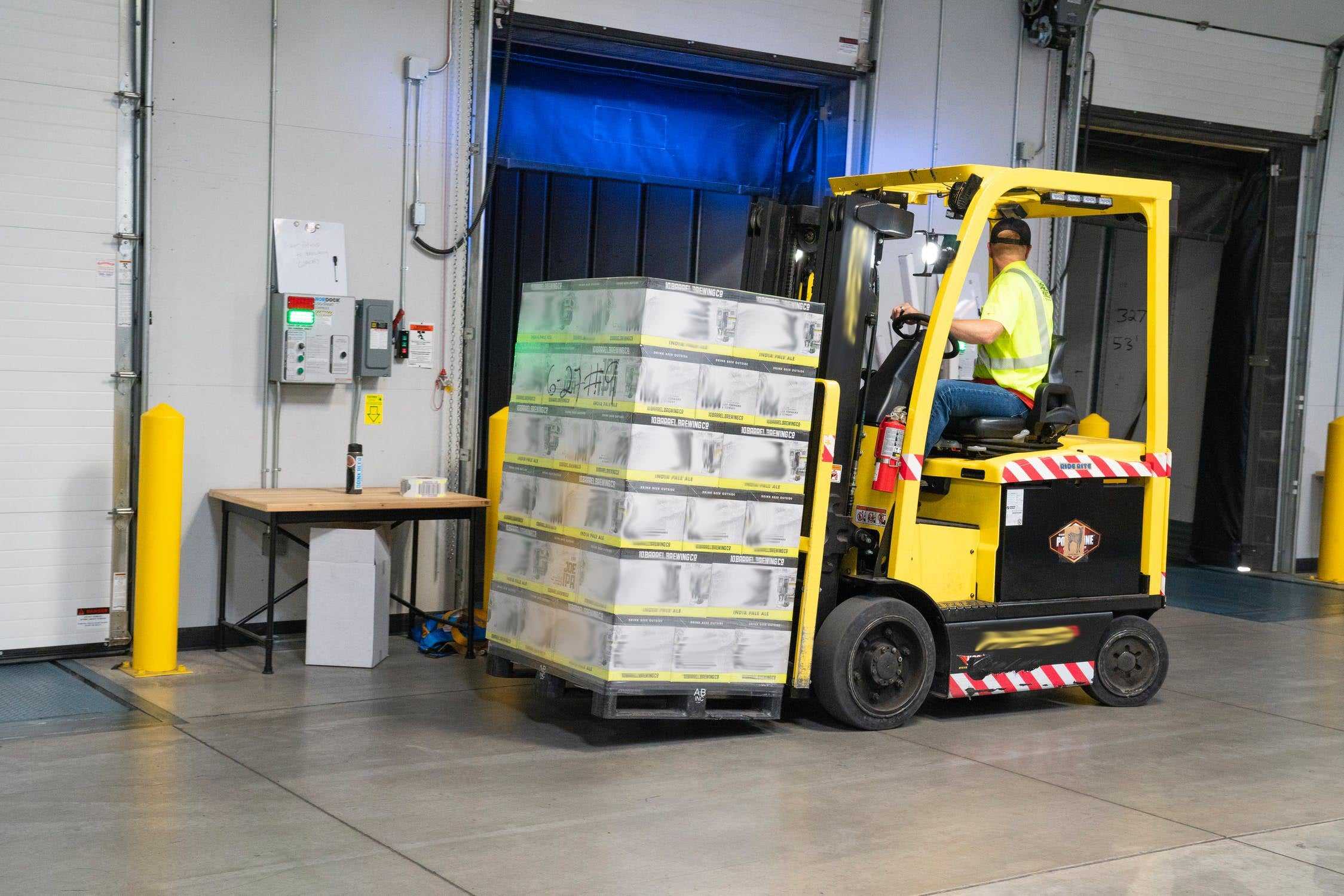 Essential Jobs You May Be Qualified For
If your job has been impacted by the coronavirus outbreak, there are opportunities for you to earn a paycheck and serve your community as an essential worker. Definitions of essential businesses and operations may vary from state to state, but at the time of this writing, Illinois has listed a variety of essential business operations, including but not limited to:
Stores that sell groceries or medicine
Food and beverage production and agriculture
Media
Gas stations and businesses necessary for transportation
Financial institutions
Hardware and supply stores
Critical trades (plumbers, electricians, exterminators, security staff, cleaning and janitorial staff, HVAC, and other service providers that maintain the safety, sanitation, and essential operations of residences and essential businesses and operations)
Mail, post, shipping, delivery and pick-up services
Laundry services
Supplies for Essential Businesses and Operations
Home-based care and services
Day care centers for employees that are exempted by Executive Orders
Manufacture, distribution, and supply chain for critical products and industries
Companies That Are Hiring Now
7-11
Convenience stores that sell food and gas are also essential at this time. 7-11 announced on Friday that they are hiring 20,000 new store employees to help handle their increased volume and demand.
Ace Hardware
Ace Hardware is looking to hire more than 30,000 people for full-time, part-time, and seasonal positions at more than 4,300 locally owned stores across the entire United States. 
Albertsons/Tom Thumb
With 400 locations in the United States, Albertsons is a grocery store chain with locations in 15 states, including New Mexico, Texas, and Utah. They have immediate openings in retail, pharmacy, within the supply chain, and corporate positions.
Aldi
Headquartered in Illinois with stores in 36 states, Aldi is another grocery store that is hiring more workers. They were even recognized as one of America's Best Employers in 2019 by Forbes magazine.
Allied Universal
Security company Allied Universal has announced that it needs to hire more than 30,000 security professionals and administrative staff to fill positions across the United States over the next 2 months. 
Amazon
Amazon needs to hire 100,000 workers to help with online deliveries and has raised their minimum pay to at least $17 per hour through April. They can get you working in as soon as 7 days, even if you have no resume or previous work experience.
Big Lots!
Discount retail company Big Lots! Has an immediate need for 5,000 new temporary employees to help them meet their increased demand. New temporary hires will receive $2/hour more than the typical base pay in addition to a 30% off store merchandise discount. 
Chewy
Demand for home-delivered pet supplies is also up, and online pet store Chewy.com is hiring up to 10,000 new team members across the country. 
Costco
Warehouse club Costco needs to hire in-store hourly workers, but they also have work-from-home opportunities. They currently have openings in nearly every state, including Idaho, Illinois, Michigan, New Mexico, Texas, Utah, and Wisconsin.
CVS
CVS announced on March 23 that they are about to hold the "most ambitious hiring drive" in their history, which includes 50,000 full-time, part-time, and temporary employees. They will hold virtual job fairs, interviews, and job tryouts for in-store associates, home delivery drivers, distribution center staff, and customer service representatives.
Dollar Tree and Family Dollar
Essential grocery stores also include low-cost options such as dollar stores. Dollar Tree (also Family Dollar) is hiring 25,000 full- and part-time workers for their 15,000 stores in the United States and 24 distribution centers.
Domino's Pizza
With many Americans shifting their eating habits to takeout or delivery, Domino's Pizza is another company that needs to hire more workers in order to meet demand.
FedEx 
FedEx is hiring 600 workers near Dallas, TX to keep up with the recent surge in delivery demand. They also have hundreds of jobs available in other states on their website. 
Hy-Vee
Hy-Vee is a grocery store chain that has more than 240 retail stores in eight states, including Illinois and Wisconsin. They are in need of temporary and part-time hourly employees to work at many of their stores.
Jewel-Osco
Jewel-Osco, part of Albertsons' family of grocery stores, owns 188 locations in Illinois, Indiana, and Iowa. They just released 3,000 job openings for in-store employees, delivery drivers, and workers at their distribution center at Melrose Park, Illinois.
Keurig Dr. Pepper
Keurig/Dr Pepper is hiring positions in Texas, Indiana, Idaho, Michigan, and more. Positions include from truck drivers, merchandise stockers, account managers, office assistants, vending technicians, display stockers, and many more.
Kroger
Grocery chain Kroger has immediate positions available across all retail stores, manufacturing plants, and distribution centers. Demand is so high right now that Kroger said that job seekers can be employed within a few days of applying. Kroger has locations in 35 states, including Idaho, Illinois, Michigan, New Mexico, Texas, Utah, and Wisconsin.
Lowes 
Hardware and home improvement store Lowes is hiring 30,000 new employees to meet the demand caused by the coronavirus. These immediate positions include part-time, full-time, and short-term roles. 
Papa John's
Another pizza delivery restaurant that needs more workers is Papa John's. They announced that they need 20,000 new team members, and you can potentially interview and start the very same day. You can either apply online here for text JOBS to 47274.
PepsiCo
The makers of Pepsi, Lays, Gatorade, and more are hiring 6,000 new employees to fulfill roles in manufacturing and production, marketing, sales, transportation, and more.
Pizza Hut 
In addition to Domino's and Papa Johns, Pizza Hut also needs more staff in order to keep up with current demand. Pizza Hut is looking to hire 30,000 permanent employees for a variety of positions, including drivers, shift leaders, cooks, and managers. 
Rite Aid 
Pharmacies and drug stores are especially necessary right now, which is why Rite Aid needs to hire 5,000 new employees to work in their stores as well as at their distribution centers. 
Shipt 
Personal shopping and delivery service Shipt is hiring thousands of new employees to help customers safely receive groceries and other necessities delivered right to their door.  
Shopping & Delivery Services
More people are relying on food delivery while they are staying at home, with has led to a boom in a need for delivery drivers. All of the following companies below are hiring.
SpartanNash
SpartanNash owns and operates a group of grocery chains located in nine states, including Michigan and Wisconsin. They have an immediate need for workers in retail and at their distribution center in Grand Rapids, Michigan.
TTEC 
American business process outsourcing company TTEC is hiring 10,000 work-from-home positions such as customer service representatives, quality assurance agents, sales representatives, and more. 
Walmart/Sam's Club
Walmart is hiring people to work in stores, clubs, distribution centers, and fulfillment centers. Depending on your personal situation, you may only need a temporary position to get you through this uncertain time. If you do need something permanent, Walmart has said in a press release that many of the new temporary jobs "will convert to permanent roles over time."
Companies That Are Hiring Specialized Work-From-Home Positions
Hundreds of other companies are still hiring remotely for a variety of technical positions in marketing, sales, engineering, graphic design, technology, software development, and more. If you have experience in one of these industries and your job has been affected, check out this list of over 1,500 remote job opportunities.
Cash Store will continue to update this information to reflect the latest coverage. However, some information may be changing in real time between our updates. For the latest facts on COVID-19, use official resources such as the CDC, WHO, and your local public health department.