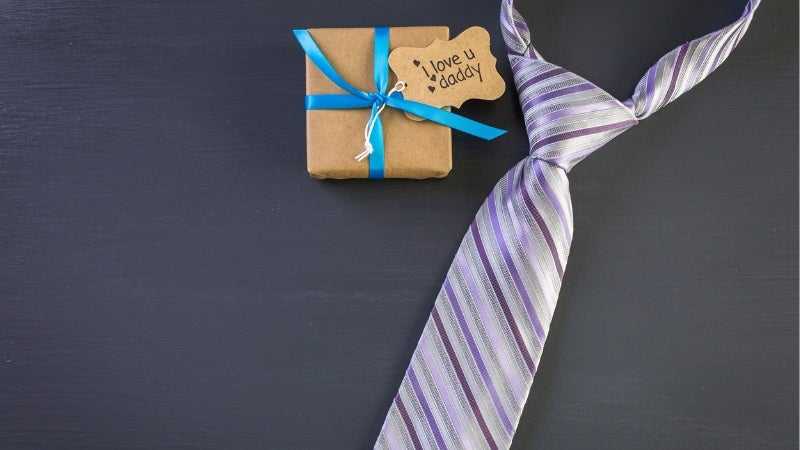 Father's Day is just around the corner, which means it's time to start thinking of great gift ideas for dad. Buying a gift or two may seem like an easy solution, but handmade gifts always provide a more personalized touch while giving the kids a fun and meaningful way to show their love for their dad.
DIY gifts made by kids are not only more personal, but they can also be very inexpensive. Looking for some easy handmade Father's Day gift ideas that most any kid can do? We've put together some simple ideas that are not only easy to make but very affordable. In fact, you may even have some of these items at home!
Customized Picture Frame
A custom picture frame is a time-tested and easy gift option that allows plenty of room for creativity. Kids can choose from any variety of picture frames to start out with, and then add unique personalizations by providing their own decorations, lettering, drawings, small trinkets, and more.
Ideas for customization:
Use markers to draw on the frame
Glue letters on the borders or under the photo
Hand-paint the frame
White frames are the best to work with, but there really aren't any rules with this one. Let the kids show off their creativity!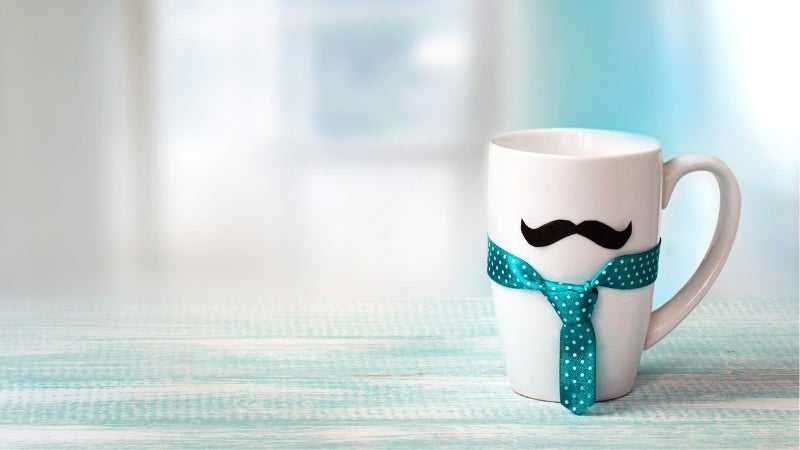 Hand Decorated Coffee Mug
A coffee mug is another great item your kids can customize and use their artistic skills on. They can choose to keep it simple with a short message and drawing, use a stencil to draw things like mustaches and neckties, or go all out and cover every inch of the outside of the mug with whatever colors and patterns they want to use.
As with frames, a plain white coffee mug is often best for this project, but most any color will do. Although there are plenty of different art supplies that can be used on a ceramic mug, a simple sharpie or permanent marker will do the trick, too. Whatever works!
Gift Basket
If an artistic approach isn't exactly what the kids have in mind, a gift basket is a great way to get their dad a number of his favorite things. Just buy a cheap gift basket and fill it with things they know he will love. These items are great basket-fillers, but the possibilities are endless:
candy bars
beef jerky
meat rubs
fishing hooks
phone chargers
ties
coffee
nuts
grilling items
tools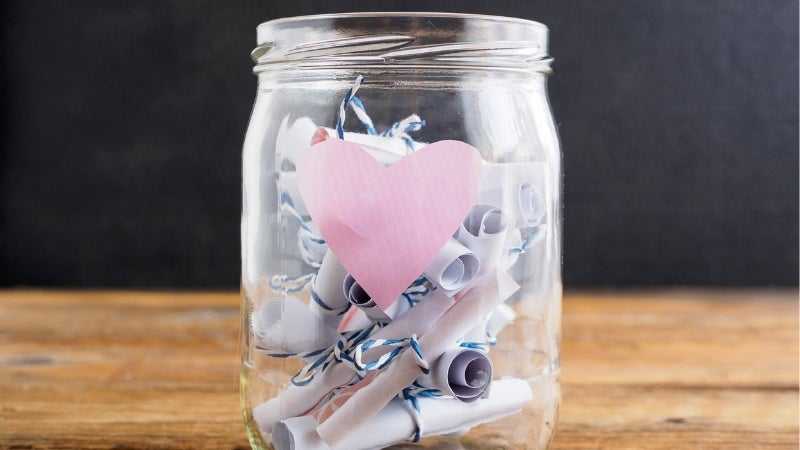 "Why I Love Dad" Message Jar
What better way for kids to show their dad they love him than to list all (or most) of the reasons why? This touching, easy, and innovative gift is a great way to do just that.
All you need is a glass jar and some sheets of paper. Have your kids write what they love and/or why they love Dad on the small strips of paper, fold them, and place them in the jar, then decorate the outside of the jar.
Some simple ideas to get your kids started include things like:
Their favorite activity with him ("I love that you play basketball with me in the driveway")
Their favorite meal he makes for them ("I love how you make me pizzas"), or
Their favorite memories or personality traits of him
Custom Magnets
DIY magnets are a prime example of an easy gift with countless possibilities. After all, anything you can attach a magnet to instantly becomes a magnet itself, ready to be placed on the refrigerator, stove, cabinet, or any other metal surface dad sees fit.
All you need is a roll of magnetic strips with adhesive, or magnet pieces and a glue gun. Place the magnet on the item, and you're all set. Your kids can make magnets out of pieces of paper they've drawn on, printouts of pictures with their dad, and really just about anything else. Again, this is another fantastic way to be creative.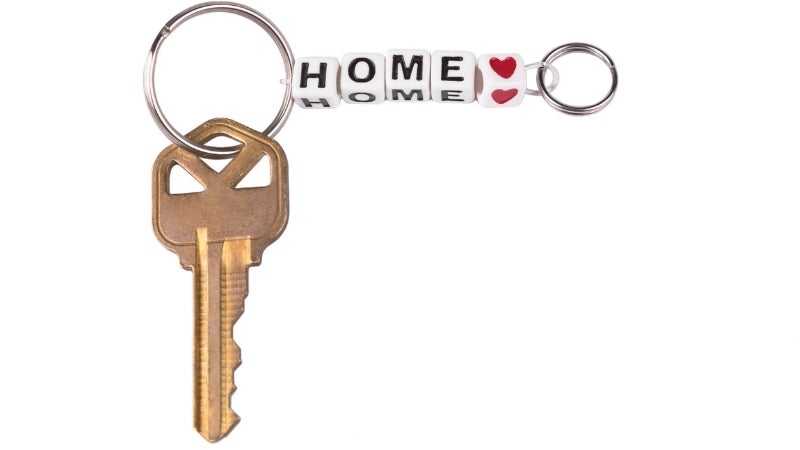 Keychain
A Father's Day keychain is an easy way to create a long-lasting keepsake their dad can use for years to come. One simple way to make one is to get some plastic keychains at a hardware store, and then use pens and markers to write messages or create drawings on them. For something a little more intricate, try using a leather or plastic string with beads, or even lettered beads, to create a more decorative keychain!
Grilling Apron
If their dad is a grill master — or at least thinks he is — a hand decorated apron can make for functional and personal Father's Day gift. You can get white aprons at practically any large craft store or chain retailer, and then use fabric paint and permanent markers to create a customized apron that dad can wear every time he mans the grill — inside or outside.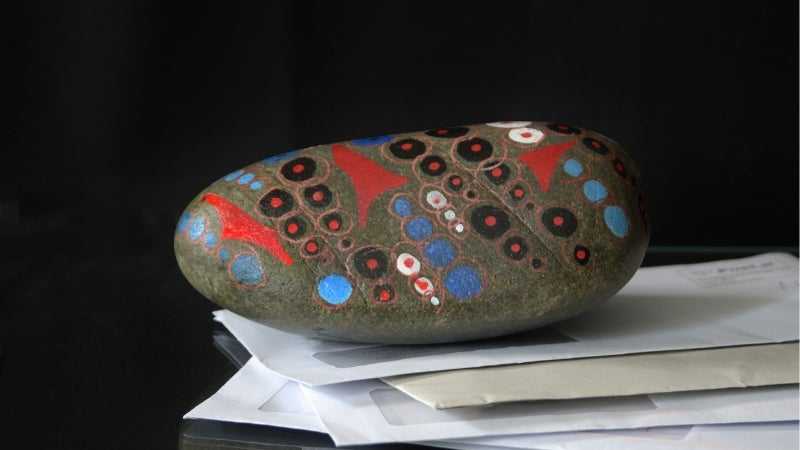 Paperweight
Technically, you can turn almost anything into a paperweight, but fist-sized rocks with a somewhat flat bottom are perfect candidates to use as a canvas for a Father's Day version. Spend some time outside with your kids and make a game out of finding good rocks to use, then decorate them with paint and other crafting items to create one-of-a-kind paperweights that their dad can always keep around on his desk!
If you'd like helpful tips on saving money, budgeting, travel, and gift ideas, be sure to check out more from the .
*Loan Amount is subject to loan approval. Loan terms and availability may vary by location.  Approval rate based on complete applications received across all Cash Store locations. Customers can typically expect to receive loan proceeds in less than 20 minutes; however, processing times may vary.
Loans / Advances are provided based on approved credit. Cottonwood Financial uses a proprietary model to evaluate the creditworthiness of each applicant for credit. Vehicle is subject to evaluation for title/auto equity loans. Please see the Licenses and Rates page for additional product details.
Cottonwood Financial offers consumer credit products that are generally short-term in nature and not intended for long-term borrowing needs. In Texas, Cash Store is a Credit Services Organization and Credit Access Business. Loans are provided by a non-affiliated third-party lender. 
Customer Portal residency restrictions apply. Availability of funds may vary by financial institution.