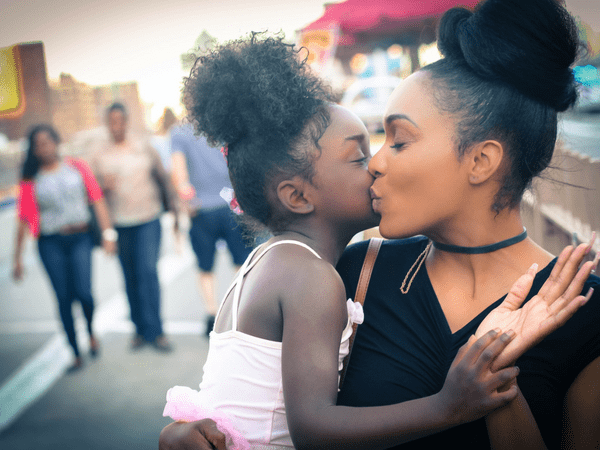 Mother's Day is a special time forour families to show just how much we love our moms. So,when your kiddos are little, it's important to let them be part of the Mother's Day festivities.
I think we can all agree that there are no gifts that are more precious or unique than ones made by our children. If your kids are struggling to find cutepresents for Mom, here are few simple craft ideas that can be made at home with materials you probably already have lying around the house.
Homemade Cards
Homemade cards from your children are the cutest! They don't take up a lot of room, sothey can easily be stored in ashoe box over the years. My mom saved many of the homemade cards I made her as a kid, and she loves looking through them occasionally now that I'm all grown up.
To make the card special, have your kid(s):
Draw a picture on the front of the card of them with their mom. If they can't write yet, ask them what they love most about their mom and write what they say on the inside of the card.
Take a real flower and pluck the petals off. Then, have them paste the petals to the front of the card and draw in the stem. On the inside, have them write or dictate a sweet message.
Draw out five things they love doing with Mommy, if they like to draw. This is a cute alternative for kids who aren't old enough to write, plus, they will love explaining what they drew!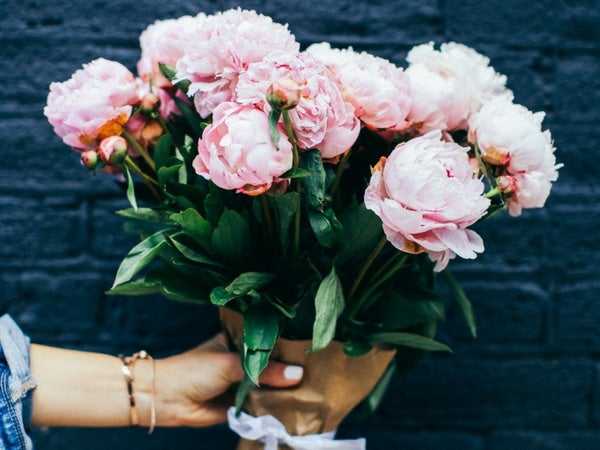 Mason Jar Flower Pot
Flowers are always a great gift for Mother's Day, but because buying flowers may seem a bit impersonal, your kids might want to put their own personal touch on it. To make them feel more included, you can put this fun twist on a bouquet of flowers:
Buy a mason jar for each of your kids
Have them paint the outside of the jar whichever way they want
Buy a bouquet of flowers at the store - or have the kids pick some from your garden for an even more personal touch (and cheaper alternative)
Finish off with a cute bow or ribbon around the rim of the jar
Each of your kids can present Mom with their own unique mason jar. The best part? After the flowers die, you can save those cute, personalized jars for food storage or votive candles. That way, the gift can be reused around the house instead of going to waste.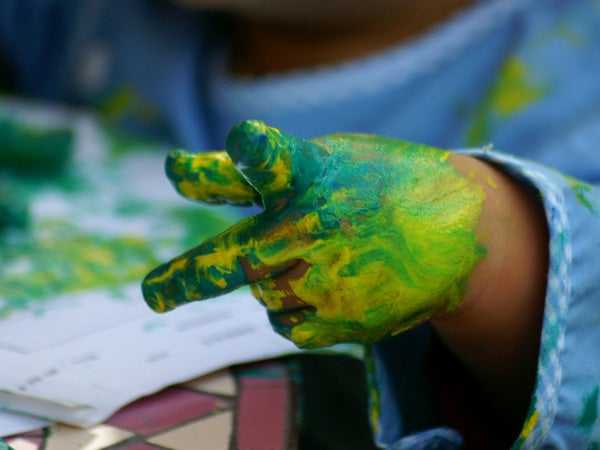 Handprint Flower Painting
Finger-painting is a tried-and-true craft your kids will love - just be sure to do this craft outside or on a surface that is easy to clean up afterward.
Have your child dip their entire palm into a paint color of their choosing
Help them lay their hand flat on a piece of paper and press down
Repeat with different colors (each handprint will be the petals of the flowers)
For the finishing touches, have them draw on the stems, leaves, grass,butterflies, the sun, or whatever else they can think of!
The kids can preset the picture as a card, or even frame it so Mom can hang it somewhere in the house or at work. This is a precious, homemade alternative to a bouquet of flowers. Plus, they will never go bad. Bonus points if the kids want to do all of the above!
While Mother's Day is a time to show the moms in your life just how much you care, it's more about the special bond between moms and their kids. What better way to celebrate than with homemade gifts from your kiddos? Try out these crafts with your kids. We're sure Mom will love them!
For more Mother's Day fun, check out our blog post on .
*Loan Amount is subject to loan approval. Loan terms and availability may vary by location.  Approval rate based on complete applications received across all Cash Store locations. Customers can typically expect to receive loan proceeds in less than 20 minutes; however, processing times may vary.
Loans / Advances are provided based on approved credit. Cottonwood Financial uses a proprietary model to evaluate the creditworthiness of each applicant for credit. Vehicle is subject to evaluation for title/auto equity loans. Please see the Licenses and Rates page for additional product details.
Cottonwood Financial offers consumer credit products that are generally short-term in nature and not intended for long-term borrowing needs. In Texas, Cash Store is a Credit Services Organization and Credit Access Business. Loans are provided by a non-affiliated third-party lender. 
Customer Portal residency restrictions apply. Availability of funds may vary by financial institution.