Inflation, the economy, and money-related stress weigh heavily on the minds of most adults, according to a report by the American Psychological Association. Specifically, 83% find inflation stressful, while 69% and 66% are troubled by the state of the economy and their finances, respectively. Among those stressed about money, the biggest concern is having enough to cover basic needs. 
So, consider that in this fast-paced world, where social media dominates our lives, YouTube is the second biggest platform globally, boasting over 2.6 billion active users. With 57.63% of active social media users accessing YouTube, it has become a powerful tool for financial education and stress relief. 
To help you navigate the vast ocean of personal finance content, we have compiled a list of the top eight financial YouTubers to follow. These creators offer invaluable insights and tips to master your finances, establish budgets, and keep those stressors at bay. Let's dive into the world of financial education and embark on a journey toward financial well-being!
Best YouTube Channels for Personal Finance
YouTube has emerged as a powerful resource to conquer the complexities of personal finance, help you improve your credit score, build a robust wealth management strategy, and so much more. As one of the largest free-to-use platforms, it offers an insightful and engaging way to consume information. 
Studies reveal that video-based learning enhances information retention, making YouTube's visual presentations 9% easier to recall compared to text-only content. With 49% of viewers stating that video helps them engage, it's no wonder that retention rates skyrocket by 83% through video-based learning. Notably, 91% of Americans aged 25 to 29 turn to videos for learning purposes. 
Therefore, tuning into financial experts on YouTube equips you with vital financial knowledge and boosts your ability to retain and apply that knowledge effectively. Let top personal finance YouTubers such as Graham Stephan, Nate O'Brien, Ryan Scribner, Bola Sokunbi, and more guide your journey to financial success and security.
Finance Influencers on YouTube Are On the Rise
The popularity of financial content on YouTube has surged, with finance influencers witnessing a remarkable 8% median growth rate from January to August 2022, surpassing all other influencers who saw less than 4% growth. 
This rapid rise in interest can be attributed to the platform's accessibility, free-to-use nature, and engaging video format, which aids in better information retention and learning. In light of this burgeoning trend, we have curated a list of the top 8 financial YouTubers to follow. 
These influencers offer valuable insights and expert advice to help you navigate the world of personal finance and build a secure financial future.
Our Criteria for the Top Personal Finance YouTubers
We left no stone unturned in our quest to find the top personal finance YouTubers. Our rigorous selection process involved scouring articles online, examining their expertise, content quality, subscriber base, and more. We also delved into reviews and evaluated their channels to form an educated opinion. 
The eight chosen YouTubers have earned their reputation through their profound knowledge of various financial topics and commitment to providing free training and valuable insights. However, this list is not exhaustive, and individual preferences may vary. 
Financial YouTuber # 1 - Graham Stephan
Graham Stephan, is a standout influencer in the world of personal finance with a staggering 670,000,000 views on his channel. A seasoned real estate agent and investor, Graham ventured into the real estate industry at 18 and has achieved remarkable success, boasting over $120,000,000 in residential real estate sales since 2008. His YouTube journey began to share his triumphs, failures, and experiences in real estate, aiming to support and inspire others contemplating a similar career path.
While Graham's wealth primarily stems from real estate, his channel is a treasure trove of diverse financial insights. Beyond real estate, he covers investing strategies such as maximizing your 401(k), money-saving techniques, buying cars, improving your credit score, and exploring additional income sources. 
Graham Stephan's expertise extends not only to personal finance but also to real estate. Aspiring real estate professionals can find valuable advice and guidance on his channel to help them carve their path to success. Besides finance and real estate, Graham's passion for cars shines through in his posts, adding a fun and engaging touch to his content.
Financial YouTuber # 2 - Andrei Jikh
Andrei Jikh, offers a stockpile of valuable information for anyone seeking to expand their knowledge of personal finance, investing, and financial minimalism. Boasting an impressive subscriber count of over 2.22 million and nearly 256 million views, Jikh's YouTube channel is a go-to source for informative and engaging content that is easily understandable.
Andrei Jikh's unwavering commitment to honesty and integrity sets him apart from other finance YouTubers. In an industry where some may promote questionable multilevel marketing (MLM) schemes or fear-mongering to make quick money, Jikh takes a refreshingly different approach. He prioritizes empowering his viewers with knowledge and understanding, steering away from sales-driven tactics.
Jikh's channel covers various financial topics, from foundational principles like saving and investing to more complex subjects such as cryptocurrency investments and trading options. Moreover, he dives into bigger-picture financial matters, providing insights on asset protection, goal setting, and the crucial decision-making process of renting versus buying a home.
Andrei Jikh's YouTube channel is a haven for those eager to grasp the nuances of personal finance and make informed financial decisions. 
Financial YouTuber # 3 - Nate O'Brien
Nate O'Brien, offers a wealth of sound financial advice to help viewers manage their money and boost their income. With an impressive following of over 1.3 million subscribers, his channel is a go-to destination for personal finance, productivity, and investing content.
Nate's unique emphasis on a minimalist lifestyle distinguishes him from other financial influencers. His high-quality videos, enriched with personal anecdotes, create a relatable and engaging experience for his audience. Notably, his video on minimalist apartment living has garnered over 2.8 million views, contributing to his channel's remarkable 70 million total views.
While Nate's channel may focus on lifestyle, it remains a treasure trove of valuable investment and budgeting tips. Despite the complexity of some investment topics, Nate's accessible approach makes his content suitable for viewers of all levels of financial literacy.
Navigating Nate O'Brien's channel provides viewers with the perfect blend of lifestyle inspiration and practical financial guidance. Whether you seek to optimize your finances, improve productivity, or delve into investing, Nate's content offers a valuable resource to help you achieve your financial goals.
Financial YouTuber # 4 - Ryan Scribner
Ryan Scribner, is a must-watch for anyone eager to learn about personal finance. With an impressive track record of over 65 million views and a subscriber base exceeding 800K, Scribner has been educating people about finances since 2016.
Ryan Scribner's channel gained widespread popularity by focusing on building a massive stock portfolio using small and regular contributions, which has captivated a massive following. Moreover, Scribner's content extends beyond investing, as he offers valuable advice on cutting back on unnecessary living expenses, earning more money, budget travel, early retirement strategies, investing, entrepreneurship, and passive income sources.
What sets Ryan Scribner apart is his exceptional ability to make financial content both engaging and accessible to beginners. His channel features videos covering essential topics such as recommended books for young adults, guiding viewers from $0 to $100K, and earning dividends from diversified stocks.
Scribner's unique approach to personal finance challenges the conventional "herd mentality" that equates working more hours with earning more money. Instead, he emphasizes the significance of passive income channels and shares methods to increase earnings without working longer hours. 
Financial YouTuber # 5 - Rachel Cruze
Rachel Cruze, the esteemed host of The Rachel Cruze Show on YouTube, Facebook, and podcasts, is a financial educator on a mission to help people break free from debt and achieve financial success. Being Dave Ramsey's daughter, she was instilled with essential financial principles from an early age, learning the value of generosity, wise spending and budget-setting, and saving for the future. Having witnessed the destructive impact of debt firsthand, Rachel is committed to empowering others to take charge of their finances.
For Rachel, budgeting proved to be a transformative tool, enabling her to dictate where her money should go and granting her a newfound sense of freedom. As a Ramsey personality, she has penned four bestselling books and connected with individuals from diverse backgrounds, all seeking to regain control of their finances.
Rachel Cruze's message is straightforward yet powerful: she encourages everyone to seize control of their money and create a life they truly love. Her passion for financial freedom and relatable approach have made her a trusted source of guidance for countless individuals striving to achieve their financial goals.
Financial YouTuber # 6 - Marko Zlatic
Marko Zlatic of Whiteboard Finance aims to empower his viewers with actionable content that paves the way for financial abundance. Drawing from his real-world experiences as a successful real estate investor, stock market investor, student of finance, and entrepreneur, his videos reflect his expertise in these domains.
Whiteboard Finance is a platform for Marko to share his genuine passion for personal finance, stock market investing, real estate investing, and entrepreneurship. His dedication to creating content that resonates with his own interests translates into a remarkable effort put into every video he produces.
Marko Zlatic is committed to fostering transparency and open communication with his audience, making viewers feel connected and valued. By subscribing to Whiteboard Finance, individuals gain access to a treasure trove of knowledge on personal finance management, navigating the stock market, retirement and investment strategies, real estate investment strategies, and the intricacies of entrepreneurship.
Whether you're an aspiring investor, an entrepreneur seeking guidance, or someone keen to master personal finance, Marko Zlatic's channel offers valuable insights and practical advice to elevate your financial journey.
Financial YouTuber # 7 - Chelsea Fagan
Chelsea Fagan and her team's channel, The Financial Diet, is a goldmine of financial wisdom, making it a perfect destination for those seeking to master money management. Boasting an impressive subscriber count of over one million and an astonishing 115 million views, the channel has been a trusted source of online financial advice since its creation in 2015.
What sets The Financial Diet apart is its simple and entertaining approach to finance. Chelsea and her team have mastered the art of presenting financial education in an accessible and easy-to-understand manner, dispelling myths and breaking down complex concepts for everyone to grasp.
The channel caters to a wide audience, from beginners taking their first steps into finance to aspiring entrepreneurs looking to launch their businesses. Covering various topics such as budgeting, career advice, college expenses, the financial implications of marriage, and lifestyle choices, The Financial Diet provides valuable insights for all walks of life.
Furthermore, the channel's unique organization into five specific categories adds to its appeal. This user-friendly layout allows viewers to navigate seamlessly and find the financial topics they are interested in. 
Financial YouTuber # 8 - Bola Sokunbi
Bola Sokunbi, the dynamic YouTuber behind Clever Girl Finance, is a beacon of financial empowerment and inspiration with over 143,000 subscribers. Bola delves into various hacks and tricks on her channel, offering valuable insights on conquering money-related goals. A standout feature of her content is the candid sharing of her personal stories, creating a relatable and engaging experience for her viewers.
With a passion for empowering women, Bola founded Clever Girl Finance to equip them with the right tools, services, and financial guidance to overcome debt, setting goals, save effectively for a house, and build lasting wealth. The channel is a hub for 100% free financial courses and resources designed to assist viewers on their financial journeys and set them up for long-term success.
Bola Sokunbi's dedication to providing accessible and impactful financial education makes her a trusted ally for those striving to achieve financial independence. Her expertise and genuine approach have garnered a devoted following, as viewers eagerly embrace her guidance to unlock their full financial potential.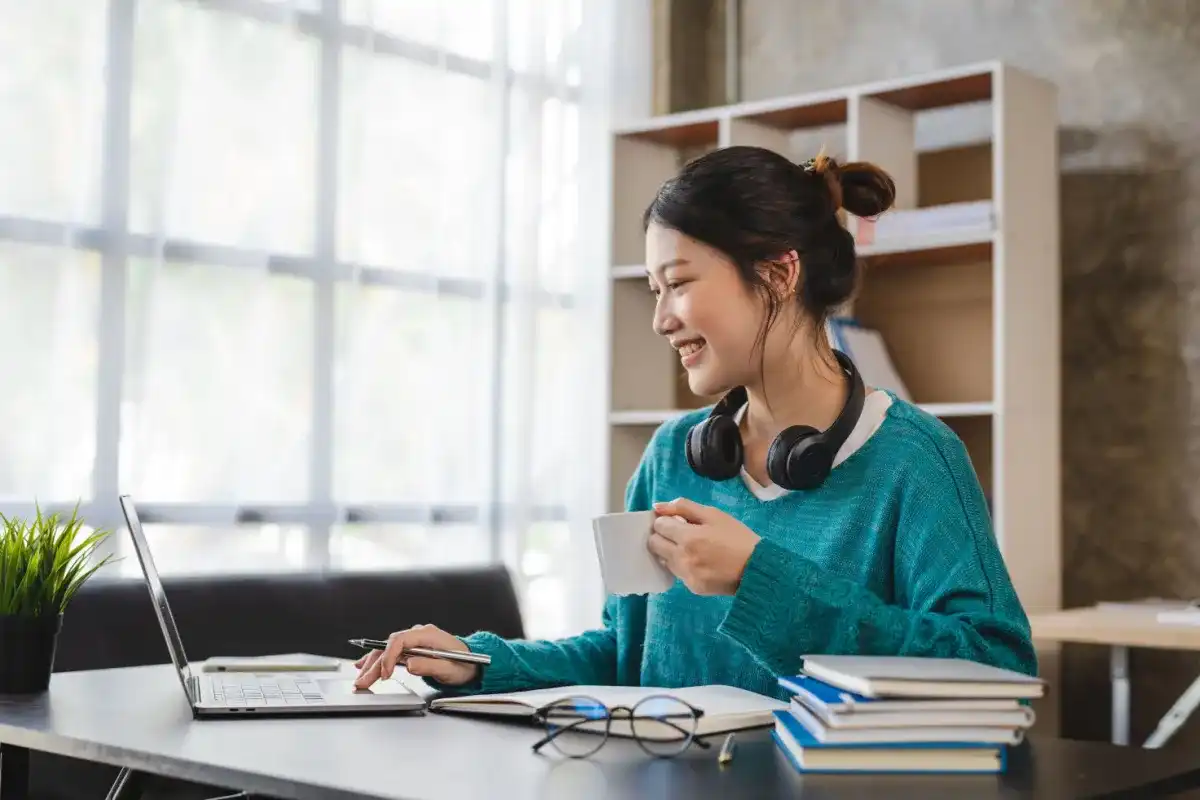 Why Follow Financial YouTubers?
Following financial YouTubers offers many benefits for enhancing personal finance knowledge and decision-making. These content creators provide valuable insights, tips, and strategies that empower viewers to navigate complex financial terrain. 
By sharing real-life experiences and practical advice, financial YouTubers demystify financial concepts, making them accessible to everyone. Their diverse perspectives and expertise aid in formulating informed financial decisions, whether it's creating a budget, investing wisely, or pursuing entrepreneurship. Engaging with their content instills a sense of financial responsibility and helps viewers develop smart money management habits. 
From mastering the stock market to conquering debt, financial YouTubers play a pivotal role in shaping a brighter financial future for their followers. 
Tips for Engaging with Financial Content
Engaging with financial content on YouTube can be immensely beneficial, but it's essential to approach it wisely. To make the most of these valuable resources, keep these tips in mind:
Be cautious of overly sensationalized claims; if it seems too good to be true, it probably is.
Do thorough research before committing to any financial strategy or investment opportunity.
Interact with the community by asking questions and sharing insights in the comment section.
Subscribe to multiple channels to explore various perspectives and find what resonates.
Implement actionable advice and track your progress to gauge the effectiveness of your strategies.
Personal finance is not one size fits all, so take your time to find the best approach to your financial goals and values.
Research and Subscribe to One or More of the Top Eight Financial YouTubers
The world of financial YouTubers offers a wealth of knowledge and expertise to empower viewers on their financial journeys. From Graham Stephan's real estate prowess to Nate O'Brien's minimalism and lifestyle tips, each channel brings unique perspectives and actionable advice. 
Follow Marko Zlatic's insights on personal finance, Whiteboard Finance's stock market and real estate investing, and Chelsea Fagan's accessible finance education. Dive into the realms of Clever Girl Finance, Andrei Jikh's transparency in money matters, and Ryan Scribner's passion for financial wealth. 
Don't miss out on the top eight financial YouTubers recommended by the team at Cash Store.
*The content on this page provides general consumer information or tips. It is not financial advice or guidance. Each person's circumstances are unique. The Cash Store may update this information periodically. This information may also include links or references to third-party resources or content. We do not endorse the third-party or guarantee the accuracy of this third-party information. There may be other resources that also serve your needs.