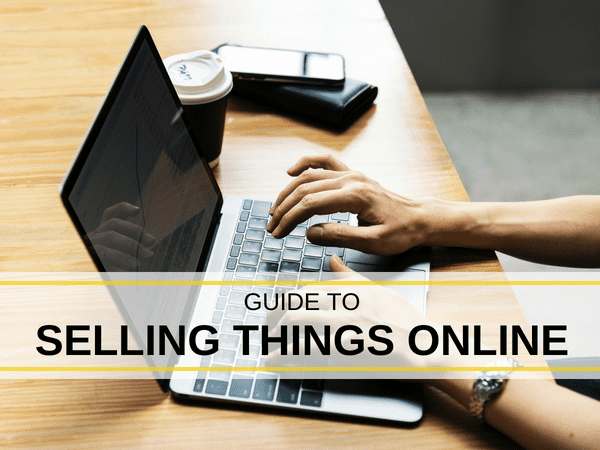 If your bank account is empty and your closets are full, you're in the perfect position to make a few extra bucks. Before you plan a garage sale, however, you might consider selling things online. With resale on the rise and the increasing number of selling platforms, you're likely to have better luck using apps such as Decluttr or sites like Ebay.
Does it Work?
Approximately 71 percent of consumers say they plan to spend more money on resale items in the next five years. In fact, 40 percent of people between 18 and 24 shop resale and 77 percent of millennials are more likely to shop resale for environmental reasons. With so many online buyers, there's never been a better time to sell your stuff online.
Selling things online takes some effort, though. Pricing, photographing, and listing your items takes time. While you may not make a fortune, you just might make enough to cover a bill or two.
Getting Ready
Before listing items, you must know which items to sell. Starting this process can be difficult! Luckily, we have a trusty process!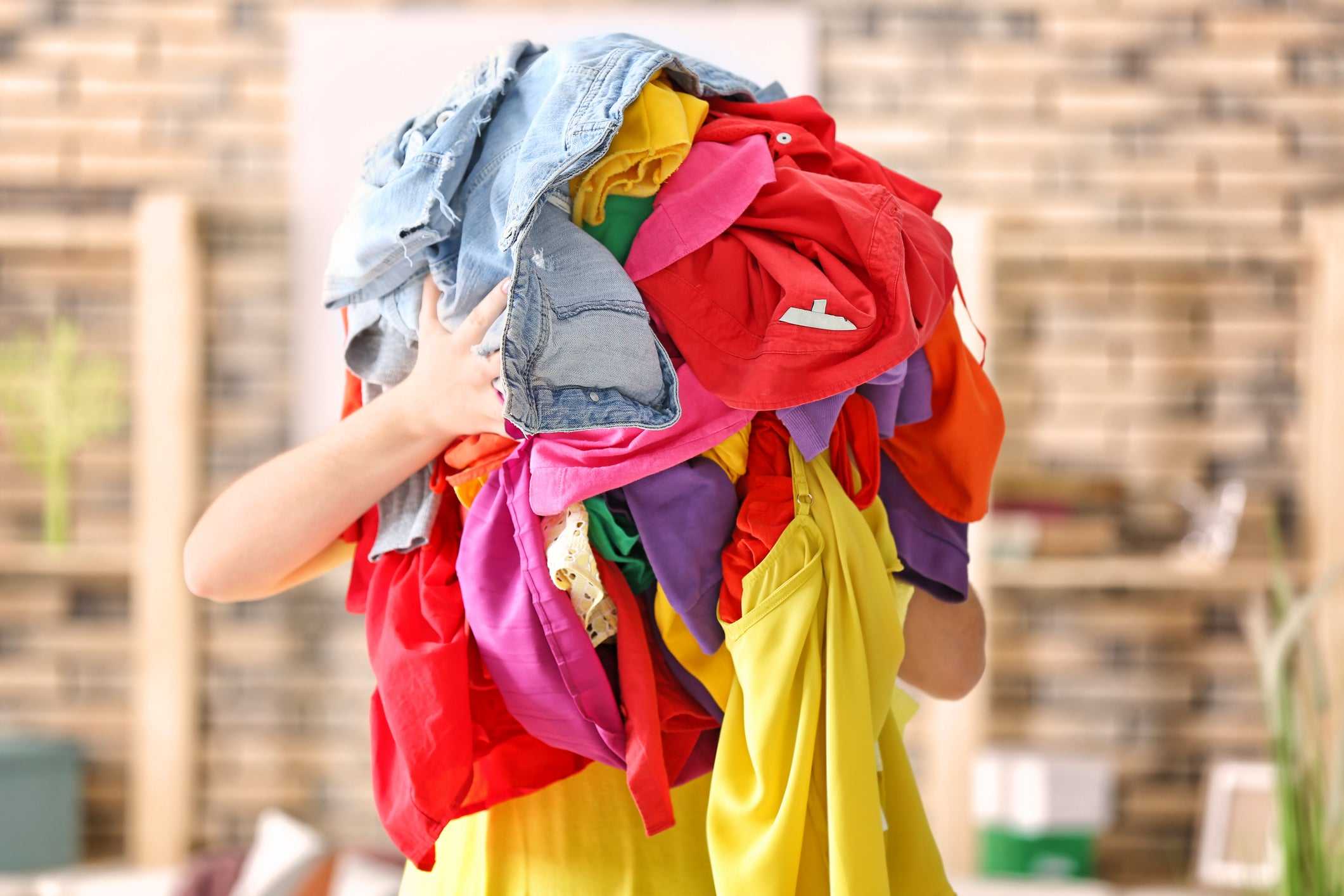 1. Remove Everything
The best way to start is by taking everything out of your closets, drawers, and storage containers. This way, you'll be forced to sort through everything.
2. Make Piles
After you've pulled out all your stuff, it's time to sort.  Though you can add more as needed, here are four helpful categories:
As a bonus, this method also helps you de-clutter your home, and a home without clutter reduces stress.
If you find it difficult to do this all at once, try the Minimalist Game. This game was created by two former businessmen who realized they had accumulated way too much unnecessary stuff. This game will help you find things to donate or sell a little bit at a time.
Where to Sell
Now it's time to sell what's left. With so many apps and sites to choose from, it can be difficult to find what works best for you and the items you're selling. To help, here's an infographic that shows some of the best tools for selling items online.
List Your Items
Once you've found the platform that suits your needs, it's time to list your items. Unless you've chosen a service such as ThredUp which list your items for you, you'll have to do all the photographing and listing yourself.
Step 1: Photograph Your Items No one is going to buy a shirt if it's wrinkled or hardly visible in the photo. If you want your clothes to sell, take time to wash, iron or steam, and hang them before you take a picture. Find a solid, neutral backdrop (a light wall or a white door would work) and bright, natural light. If you're selling other things such as electronics, you should still find a neutral backdrop and good lighting. If your item has multiple parts, make sure each part is visible in the photo.
Step 2: Give the Details When listing your item, make sure you give potential buyers all the details. Does it still have tags? Is there a little stain on the back? Don't be afraid to mention the defects on your item. You'd be surprised how many people will purchase heavily worn or used items as long as they're still functional. Being honest with your buyers will help you sell more items, especially on sites, like Poshmark, which allow your buyers to review you after the sale. The better your reviews, the more sales you will make.
Step 3: Price Your Item The 50-30-10 rule is one of the guides to pricing your items. New items with tags attached should be sold for 50 percent of the retail price. Gently worn or used items should be sold for 30 percent, and well-worn items should be sold for 10 percent of the original retail price. Selling electronics can be a little trickier. Their value decreases much more quickly than clothing. So, while you may sell an unworn shirt for 50 percent of the original price, an old iPod, even unused, will go for a lower rate.
Step 4: Discount Your Item If a while has passed and your item still isn't selling, try offering a discount. Many selling platforms allow you to advertise a discount; some even advertise the discount for you if you drop the price enough. Lowering your price can be disappointing, but getting a little money is better than wasting closet space on items that aren't selling.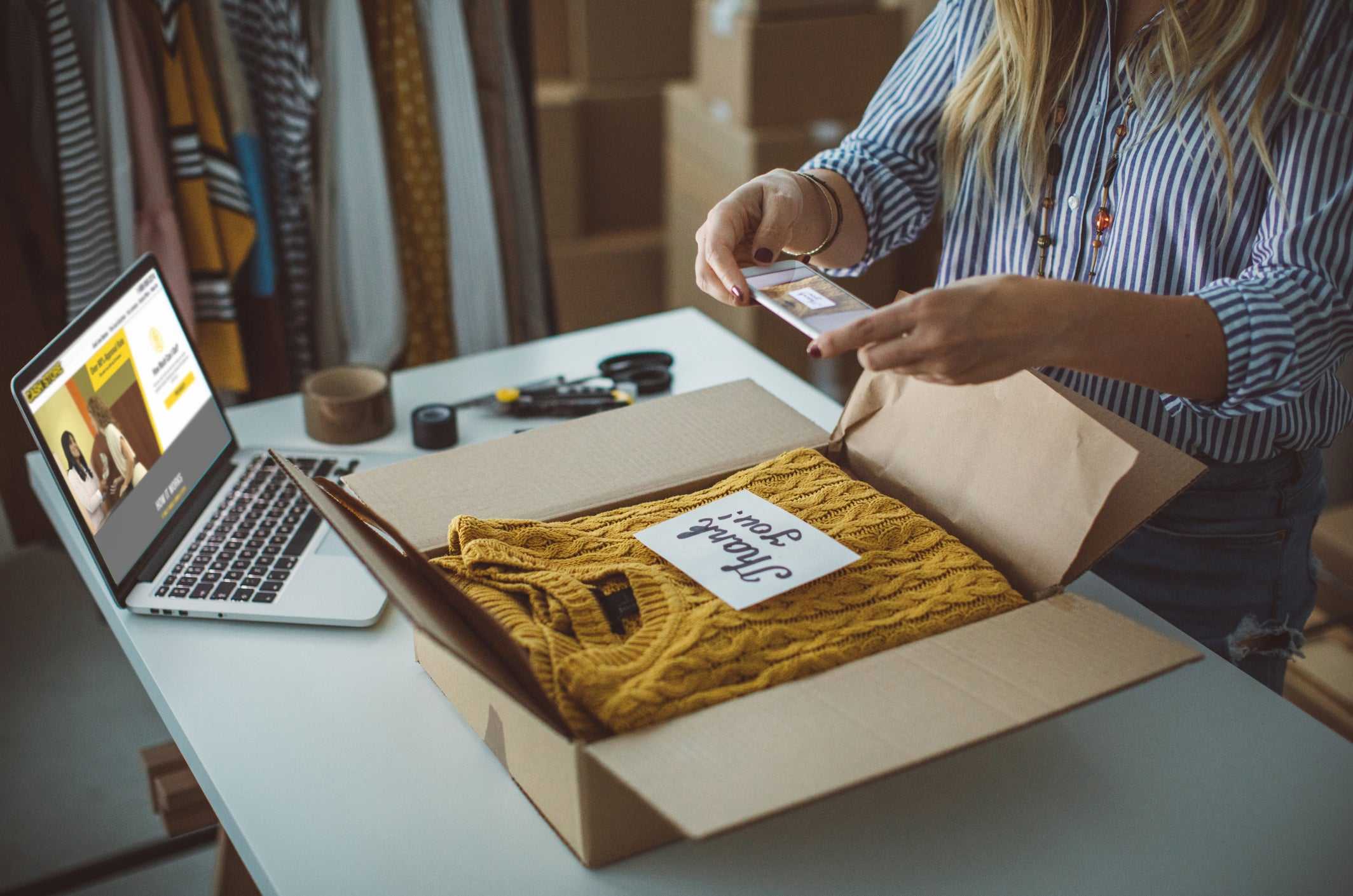 Ship Your Items
Your job isn't over once you've made the sale. Unless you're doing a local exchange, you have to pack and ship your item.
Because so many selling platforms ask your buyers to review post-purchase, it's important to make their entire experience enjoyable. Many sellers wrap their items in nice paper before putting it in a box to ship off. Some even include a small gift.
Not only does this guarantee you'll get a good rating, it'll also encourage your customer to buy from you again!
Get Your Money
The way you get your money depends on the platform you choose. If you're selling locally via an app such as LetGo, you'll have to make the exchange in person.
However, on most selling platforms, sales are made electronically. Some platforms such as ThredUp also give you the option to receive store credit instead of cash. Still others, such as Poshmark, pay you via Paypal. When it comes to getting your money, these platforms offer more security than sites like LetGo.
Selling your items online can feel like a lot of work. However, the benefits – decluttering your home, reducing stress, and making money – make selling online worth the effort. 
For more money-saving tips, visit our blog!
*Loan Amount is subject to loan approval. Loan terms and availability may vary by location.  Approval rate based on complete applications received across all Cash Store locations. Customers can typically expect to receive loan proceeds in less than 20 minutes; however, processing times may vary.
Loans / Advances are provided based on approved credit. Cottonwood Financial uses a proprietary model to evaluate the creditworthiness of each applicant for credit. Vehicle is subject to evaluation for title/auto equity loans. Please see the Licenses and Rates page for additional product details.
Cottonwood Financial offers consumer credit products that are generally short-term in nature and not intended for long-term borrowing needs. In Texas, Cash Store is a Credit Services Organization and Credit Access Business. Loans are provided by a non-affiliated third-party lender. 
Customer Portal residency restrictions apply. Availability of funds may vary by financial institution.