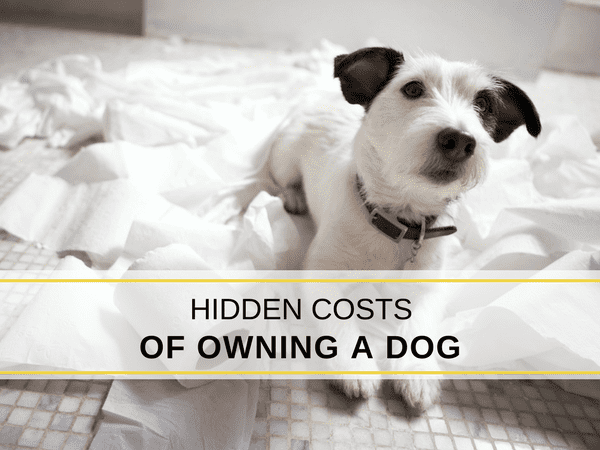 Every time my children see someone walking their dog outside or even on TV, they whine 'Please! Can we have a dog??' and although my mind is telling me "No, it costs too much," I can't help but want an energetic puppy to greet me after a long day.But after doing a little research, I remind myself why this is not a smart decision for our current season of life.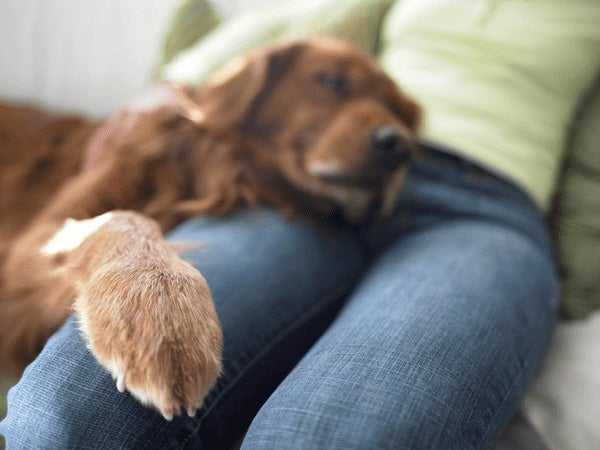 Obvious Costs of Dog Ownership
"Adding a dog to your household is a big decision," says a staff member from Texas Humane Heroes. "Families should think about the time and financial commitment needed to properly care for a pet."
Food
Nutritious food is necessary because you want a quality brand to keep your pup healthy. Purchase food that doesn't have artificial coloring, unidentified meat ingredients, or large quantities of chemical preservatives.
Regular dry kibble, on average, costs between $100 to $250 per year for a 30-pound bag every month to two months, according to CostHelper, Inc. If you choose premium dog food instead, the cost is between $200 to $400.
Kimberly Gauthier, Dog Nutrition Blogger and Certified Pet Food Nutrition Specialist for Keep the Tail Wagging®, takes her dogs' nutrition a step further and feeds her dogs a raw food diet. "After two weeks of feeding my dogs a partial raw food diet, I saw increased stamina, better digestion, and reduced allergies," says Gauthier. "Some fresh food in your dog's diet is better than none.'
Treats
Help keep treat costs down by breaking the dog treats into halves or fourths. Many dog treats are sizeable, so split them up to make them last longer. Trust me; your dog won't know what you've done. You could also make homemade dog treats with any of your extra raw vegetables. Carrot sticks are a great option!
According to CostHelper,Inc. treats usually cost about $2 per bag. Depending on how good your dog is, or how much you spoil, the price will vary!
Veterinary Care
Your puppy needs initial vaccinations to be healthy. Many of these vaccinations are vital to keep them safe, so don't forget to factor these costs into the equation. Average costs of necessary vaccinations are about $75 to $100, according to American Kennel Club. In addition, rabies vaccinations are usually $15 to $20. It's also always a good idea to spay or neuter your dog, which costs between $45 and $175, according to CostHelper, Inc.
You aren't off the hook with a full-grown dog either; they still need regular prevention treatments like flea medication, heartworm prevention, and more.
In general, veterinary care costs around $650 annually, according to American Kennel Club.
Grooming
While grooming may not seem 100 percent necessary, it is important to aerate the coat, decrease a build-up of grease, and promote blood circulation. It also keeps them from shedding all over your house, or your clothes.
Grooming costs range between $30 and $90, according to Angie's List. Price varies drastically due to animal size and amount of fur.
If you need help covering pet care costs, check out helpful assistance options in your state.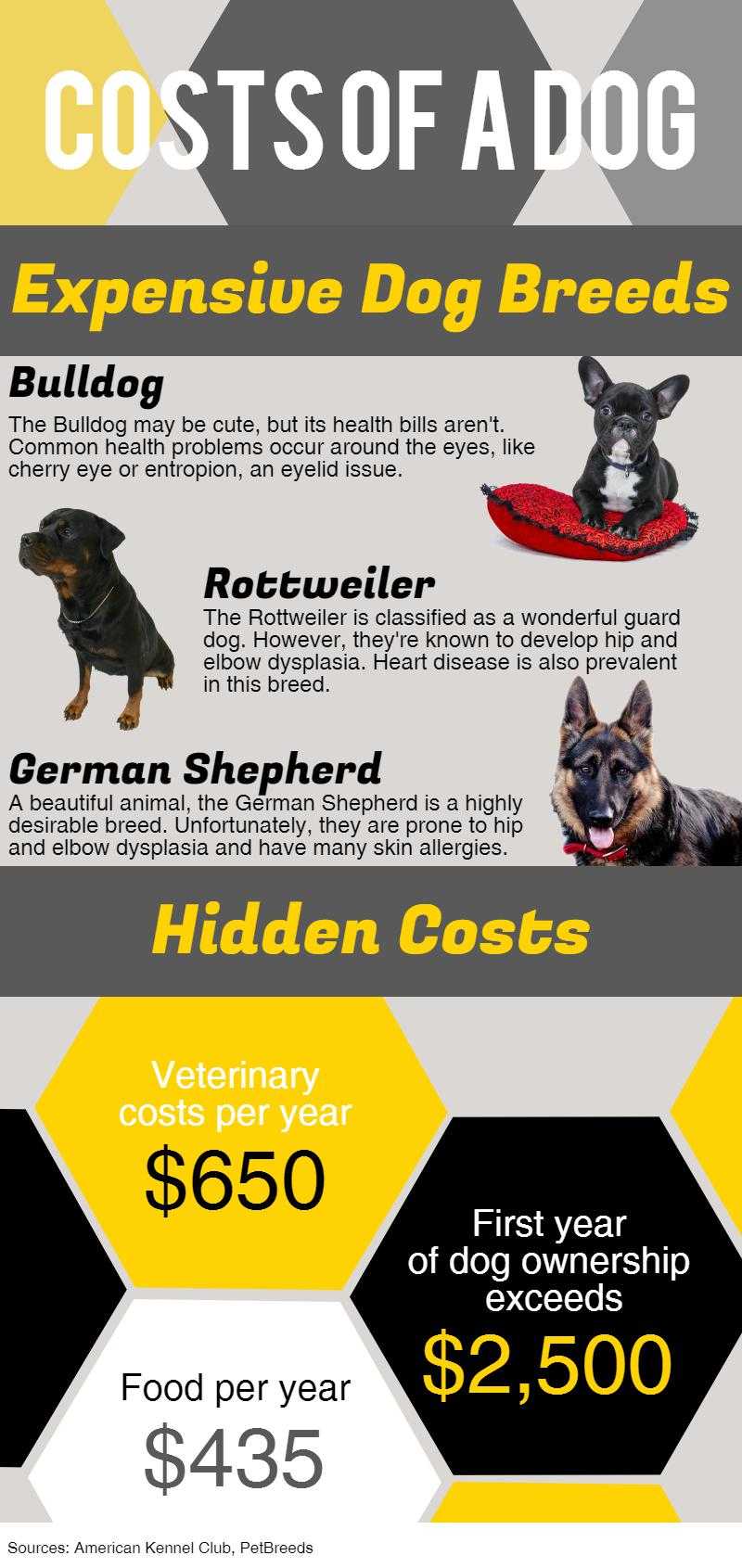 Hidden Costs of Owning a Dog
Janice MacRossin, executive director of Helotes Humane Society, warns owners to be prepared for the unforeseen costs of dog ownership.
Time
People often underestimate the time it takes to care for a dog. It's important to consider how adding a dog to your family will affect your availability to do other tasks or pick up shifts at work. If no one in your house has the flexibility to come home and take the dog out, you will be looking at a smelly problem. Poop patrol isn't fun when you are exhausted after a long day's work.
Injury
Dogs can hurt themselves. Do some research before committing to a certain breed to see if that breed is prone to injury. For instance, greyhounds are active and love to jump off ledges and furniture, which isn't well-suited for their thin legs.
Damages and Training
It's almost guaranteed that any puppy, and sometimes older dogs, will make messes. Whether it's chewing up your favorite pair of shoes or ripping up a couch cushion, be financially prepared to replace a few belongings. On that note, puppy obedience classes are another cost worth the investment.
Other Risks
Consider the breed's predisposition toward illness and medical issues. For instance, larger breeds tend to have hip and joint problems as they age, which can be costly to treat. Be aware of your dog and its disposition toward other dogs and people. Be sure you are able to keep an eye on your dog, because ultimately, the responsibility for any harm your dog causes falls on you.
Choosing the Right Dog for Your Family
Adopting a dog, rather than purchasing one from a breeder, is a both a humane and economical option, so when the time comes, consider taking a trip to your local pet shelter. You can make a huge difference in a dog's life and feel good about doing it!
If you prefer a purebred, do your research first. The breed and size of the dog makes a huge difference with initial and long-term costs.
"People really need to think about their lifestyle and pick a dog that will fit," says MacRossin, "People fall in love with a puppy but don't think about what their full-grown size is or the breed's characteristics."
Dog Entertainment is Free
The wonderful thing about most dogs is that they don't need to be highly entertained to be happy, fulfilled dogs. Give them playtime, love, and some occasional belly rubs, and you'll have a content dog.
When puppy fever hits, my family and I volunteer at a local pet shelter or clinic near us, like Operation Kindness. I have found that spending time with any furry friend, even when it's not yours, can work wonders. My advice: until you can truly afford all the long-term costs of bringing home a dog, resist the temptation.
For more tips on living within budget, check out our other articles on the blog.
*Loan Amount is subject to loan approval. Loan terms and availability may vary by location.  Approval rate based on complete applications received across all Cash Store locations. Customers can typically expect to receive loan proceeds in less than 20 minutes; however, processing times may vary.
Loans / Advances are provided based on approved credit. Cottonwood Financial uses a proprietary model to evaluate the creditworthiness of each applicant for credit. Vehicle is subject to evaluation for title/auto equity loans. Please see the Licenses and Rates page for additional product details.
Cottonwood Financial offers consumer credit products that are generally short-term in nature and not intended for long-term borrowing needs. In Texas, Cash Store is a Credit Services Organization and Credit Access Business. Loans are provided by a non-affiliated third-party lender. 
Customer Portal residency restrictions apply. Availability of funds may vary by financial institution.