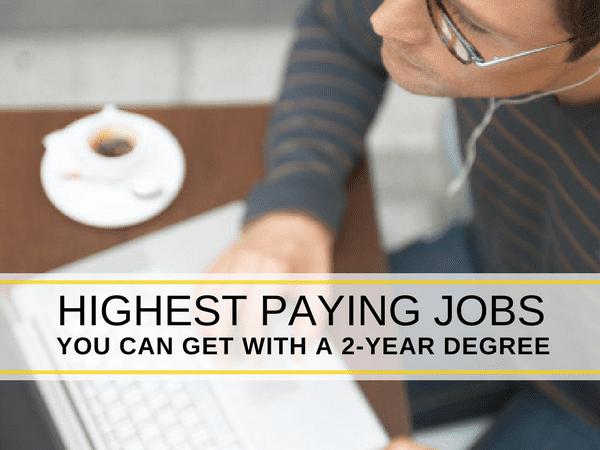 Whether you're 18 or 35, deciding which college program is right for you can be overwhelming. Higher education is a big commitment of both time and money. It's important that the degree you choose will set you on the career path that you want.
Over the last few decades, four-year college degree programs have grown in popularity. However, a 2014 study found that about 44% of traditional college graduates are working in jobs that don't require a degree. While there are benefits to a traditional degree, these programs are typically not specialized and can leave graduates with an unclear direction for employment.
Four-year colleges are not right for everyone. If you feel that a traditional college program may not be right for you, there are many options for one- and two- year technical degrees and certifications. So, how do you choose which technical program will support your goals for the future?
Two-Year Degrees with the Highest Payoff
If you are considering a two-year program, the most lucrative industries are healthcare, technology, and skilled trades. The infographic below lists 13 of the highest payoff jobs that require a two-year degree or less. These programs have a much lower upfront commitment, but still provide training and preparation for a stable and fulfilling career.

I hope the information in this infographic will help you find the most rewarding career path for you. For more financial tips, .
*Loan Amount is subject to loan approval. Loan terms and availability may vary by location.  Approval rate based on complete applications received across all Cash Store locations. Customers can typically expect to receive loan proceeds in less than 20 minutes; however, processing times may vary.
Loans / Advances are provided based on approved credit. Cottonwood Financial uses a proprietary model to evaluate the creditworthiness of each applicant for credit. Vehicle is subject to evaluation for title/auto equity loans. Please see the Licenses and Rates page for additional product details.
Cottonwood Financial offers consumer credit products that are generally short-term in nature and not intended for long-term borrowing needs. In Texas, Cash Store is a Credit Services Organization and Credit Access Business. Loans are provided by a non-affiliated third-party lender. 
Customer Portal residency restrictions apply. Availability of funds may vary by financial institution.