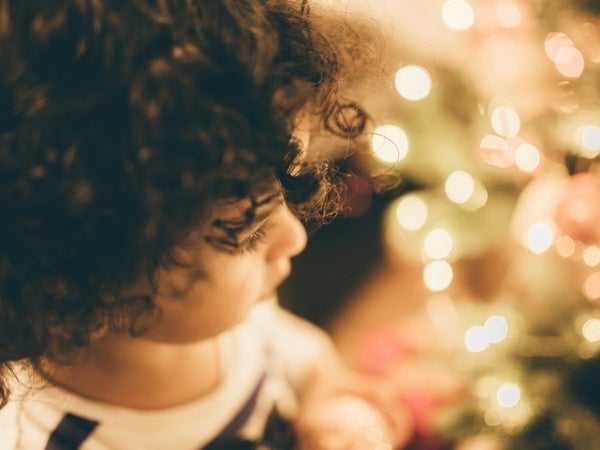 The holidays are a magical time of year when families can come together. However, for families on a tight budget, making ends meet over the holidays can be stressful, especially if you have kids.
On holidays when I felt like I couldn't give my kids the presents they wanted, I felt like I had completely failed them, but I've learned over the years that I can make the holidays special in other ways. If you've fallen on hard times and are struggling to make it through the holiday season, here are a few tips to keep in mind to make the holidays merry and bright.
Remember the Reason for the Season
No matter what religion or background you come from, the holiday season is a time to come together with loved ones. If you celebrate religious holidays, center your traditions around the simple, faith-based meaning of the holidays. If you aren't religious, center your holiday season around family time. The kids have time off school. You probably have time off work. Maybe your extended family even celebrates together.
Create traditions that reinforce the idea that time spent together is the greatest gift of all. Whether that's a special meal together, a movie you watch together, or a special place you like to visit as a family. Your kids want to spend time with you. Think about it. Do you remember all the toys you ever received over the holidays? Probably not, but I bet you remember the time you spent with your family. Create those memories for your kids.
Skip the Expensive Décor
At the end of the day, the decorations aren't what make the season special. Certain décor like twinkly lights, ornaments, wreaths, welcome mats, serving dishes, and so on, can really add up and often get thrown out or damaged in the off-season.
Instead of purchasing holiday decor, include the kids in making DIY ornaments and decorations with inexpensive materials you may already have in your home like popsicle sticks, cookie dough, dry pasta, or popcorn.
The truth is, your kids don't care about store-bought decorations, but if you give them a chance to make their own, they'll be much more special for everyone and less expensive for you—not to mention you'll have fun making them together!
Go for Quality Over Quantity
When it comes to presents, go for quality over quantity. Think of one present that would be special to them. If it's too expensive, try shopping Black Friday sales or gently used toys.
I used to feel guilty for not giving my kids a bunch of presents. One way I made more out of less with presents was hiding them. Try making a scavenger hunt with your kids' presents, rather than displaying them under the tree or in a central location. Not only does this make it more exciting, it also takes a little more time to open all of them.
If you celebrate Christmas, don't make all of your kids' Christmas presents from Santa. Instead, give them one gift from Santa and explain that the rest of the presents are from you. This helps them understand that the gifts aren't just magically appearing out of nowhere.
When it comes to gifts for your spouse, discuss a small budget for each other's gifts or just skip presents altogether. Instead, commit to spending quality time together over the holidays or doing a special activity you both enjoy.
Focus on Family Activities
The holidays are undoubtedly a time of consumerism when people focus on purchasing gifts and getting holiday deals. However, if you're running short on cash over the holidays, there are plenty of ways to celebrate the season without overspending.
Creating activity-centered traditions with your loved ones is a great way to make the holidays fun and special without having to spend money at every turn. Here are a few simple ways to enjoy time with family this holiday season.
Make cookies or other holiday treats together – One of the best parts of the holidays is delicious treats, and including your kids in the baking process is a fun, festive activity you can do together each year.
Watch a holiday movie – If your kids have a favorite holiday movie, make an event out of watching it together. Make some yummy snacks and hot chocolate, build a blanket fort, and get the whole family together.
Christmas lights tours – Pack up some hot chocolate and take a drive around your city to see the Christmas lights on display. There are always neighborhoods who go over-the-top with décor, and it's free to drive around and take a look. This is a fun activity for Christmas Eve or any evening of the week!
Go caroling – Not everyone is musically inclined, but that doesn't matter on Christmas. Gather some of your neighbors or extended family and go caroling around your neighborhood. This is a free, fun activity for both you and the kids, and can become a long-standing tradition.
Volunteer together at a local charity – One way to spend time with your loved ones without spending money is to volunteer together. Pick your favorite nonprofit or local organization that could use a little extra help over the holidays. For example, nursing homes appreciate holiday volunteers to visit with residents. Soup kitchens usually host holiday meals where they can use a few extra hands. Volunteering will also help to take your mind off your own financial struggles and focus on helping others
I hope this gives you a few good ideas to try this holiday season! Remember, it's not about the presents and décor, it's about love and family. Happy Holidays, everyone!
*Loan Amount is subject to loan approval. Loan terms and availability may vary by location.  Approval rate based on complete applications received across all Cash Store locations. Customers can typically expect to receive loan proceeds in less than 20 minutes; however, processing times may vary.
Loans / Advances are provided based on approved credit. Cottonwood Financial uses a proprietary model to evaluate the creditworthiness of each applicant for credit. Vehicle is subject to evaluation for title/auto equity loans. Please see the Licenses and Rates page for additional product details.
Cottonwood Financial offers consumer credit products that are generally short-term in nature and not intended for long-term borrowing needs. In Texas, Cash Store is a Credit Services Organization and Credit Access Business. Loans are provided by a non-affiliated third-party lender. 
Customer Portal residency restrictions apply. Availability of funds may vary by financial institution.