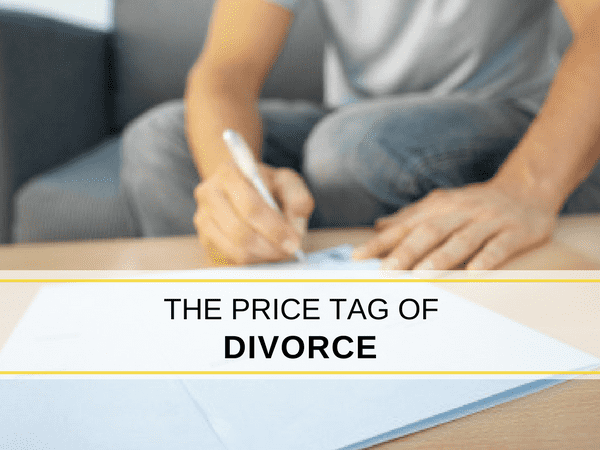 Planning Financially for Divorce
Divorce is a challenging time in your personal life, with many stresses and worries. Your finances shouldn't have to be one of them. That said, you still need to consider your finances and plan for your future accordingly. It's essential to look ahead and consider how losing a second income will affect your financial health, even if you're earning your own too.
Going through a divorce is not an enjoyable process, but with a plan in place, the process can be a little easier and bring relief at the end.
Costs:
The price tag on divorce ranges greatly. There are also many factors that impact the cost. 'It all depend on what is at stake and the level of conflict involved,' says Cynthia Diggs, managing shareholder of Holmes, Diggs, Eames & Sadler, a law firm that specializes in divorce and family law.
'Some lawyers handle divorce on the cheap for $500 - $1,000, and if you have no children or property, that may be fine, but the contested divorces I handle average well over $35,000, and many cost hundreds of thousands of dollars,' says Diggs. 'Taking a divorce case all the way to trial is insanely expensive. You can send your children to college on that kind of money.'
According to a NOLO study, an average divorce costs $15,500.
Paperwork to Collect as Soon as Possible:
While no one plans for divorce, it's wise to immediately take action once the decision has been made.
'Gather information about property and debts, including account statements, real estate documents, and more,' says Diggs. She suggests organizing your paperwork and then scanning it to your lawyer.
Collect monthly bank statements
Find your tax returns
Check tax payments
Get an accurate count of your assets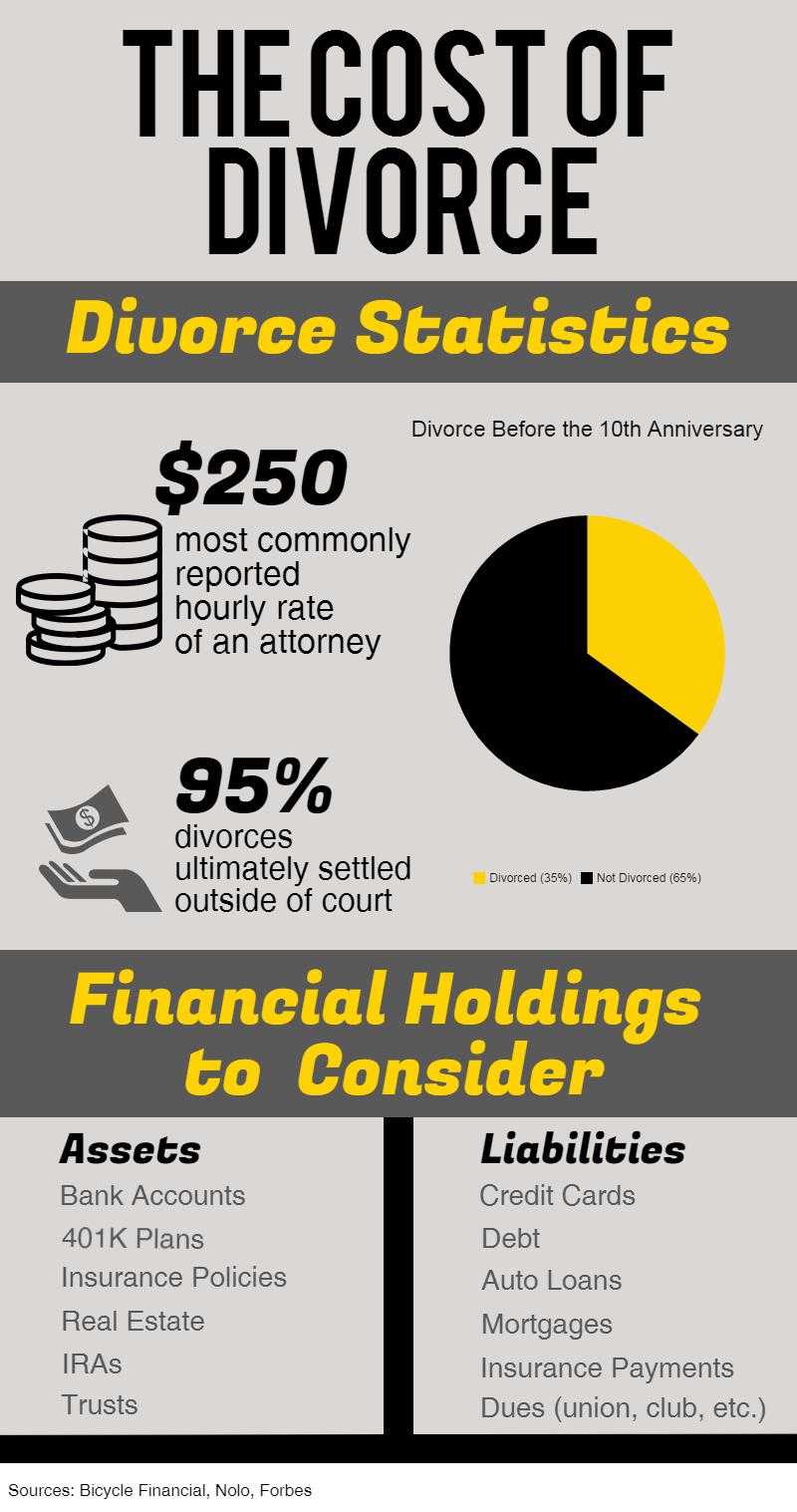 Divorces are emotionally taxing and involve many details, but you'll definitely want to remember these do's and don'ts.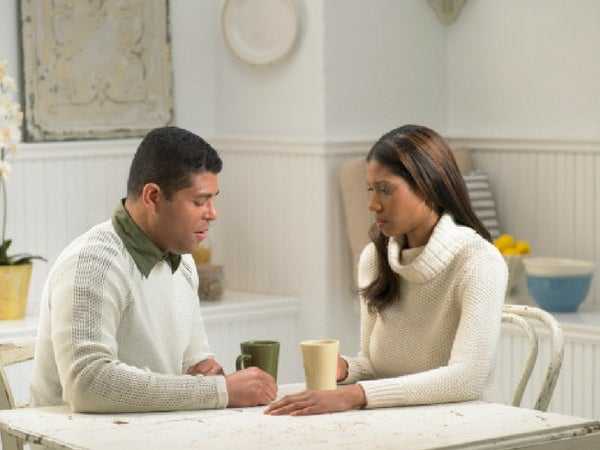 Avoid:
Research shows that the longer a divorce takes, the less satisfied you will feel with the results. While you should remain strong, it's important to know which battles to fight, and which to let go of during the divorce.
Emotions are running wild in the midst of a divorce and the more levelheaded you can remain throughout the process, the better.
Don't sign anything without a lawyer
Don't move out of your house
Don't make any large purchases
Ways to Improve the Divorce Process:
Plan for the future. Which assets are most important to you? Use this time to honestly think about what you will appreciate and want the most. If you don't really love something your ex-husband or ex-wife requests, then don't fight for it.
'Refuse to engage in battles over silly things. Who gets the blue china is a silly thing,' says Diggs. Taking these steps can help you make a better financial transition:
Open new credit cards in your old name and close old ones
Open a new bank account in your own name
Consider all accounts that have your names together on it and update them
Refinance any joint debts
Tips to Settle Sooner:
Long divorces aren't healthy or cost effective. I would highly recommend getting through it as fast as you can so you can work toward the healing process.
'Take the high road and avoid fighting over every little thing,' says Diggs.
While we don't wish this situation on anyone, it's important to be educated on the topic. Read our other money management posts to learn more about being financially prepared for life's challenges.
The tips in this article are meant for general financial advice and may not apply to specific situations. Please consult a personal financial professional regarding decisions on accounts and credit cards. Cash Store does not give legal or tax advice.
*Loan Amount is subject to loan approval. Loan terms and availability may vary by location.  Approval rate based on complete applications received across all Cash Store locations. Customers can typically expect to receive loan proceeds in less than 20 minutes; however, processing times may vary.
Loans / Advances are provided based on approved credit. Cottonwood Financial uses a proprietary model to evaluate the creditworthiness of each applicant for credit. Vehicle is subject to evaluation for title/auto equity loans. Please see the Licenses and Rates page for additional product details.
Cottonwood Financial offers consumer credit products that are generally short-term in nature and not intended for long-term borrowing needs. In Texas, Cash Store is a Credit Services Organization and Credit Access Business. Loans are provided by a non-affiliated third-party lender. 
Customer Portal residency restrictions apply. Availability of funds may vary by financial institution.