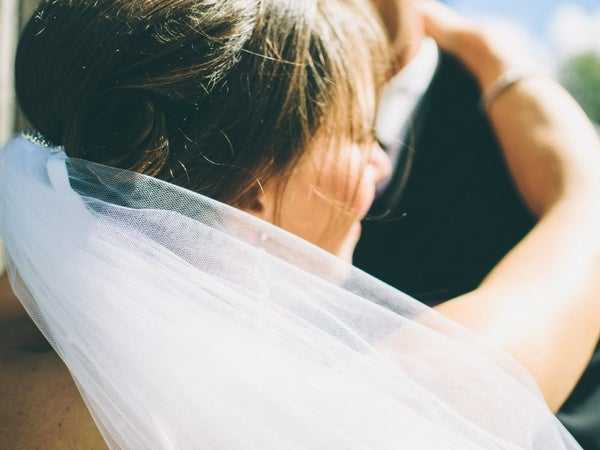 Getting engaged is a special time to share with your partner. From planning your wedding to planning your life together, your engagement is a time to focus on your love for each other.  However, getting married is also a big commitment. You may be in for some big lifestyle changes like moving in together, taking the same last name, and sharing your finances. No matter how much you love someone, combining your bank account, debt, and credit cards with another person can be overwhelming. In addition to these lifestyle changes, you're probably knee-deep in planning your wedding and all the events that go with it, like bridal showers, bachelor and bachelorette parties, a rehearsal dinner, and a honeymoon. Even though there are a million things to be done, it's important to take a step back and make sure your individual and joint finances are in order before jumping into the wedding. I've got a few tips below to help you save money on your wedding and honeymoon and set up your joint finances for success.
Financially Planning for Your Wedding Day
Once the excitement of your engagement dies down, the reality of planning a wedding will start to set in. There are so many moving parts to planning a wedding... choosing a venue, finding a dress and tuxedo, choosing attire for your wedding party, picking a caterer, choosing décor, finding a minister and DJ, and so much more. 
If party-planning isn't your forte, managing this process can be overwhelming in and of itself. However, the biggest stress for most recently engaged couples is figuring out how to pay for all of it. The average wedding cost in the United States is $26,720—that's a lot of money. It's important to have a clear budget and spending plan in place before doing anything else for your wedding.  Here is a simple checklist to go through with your partner and your families before making any decisions about your wedding.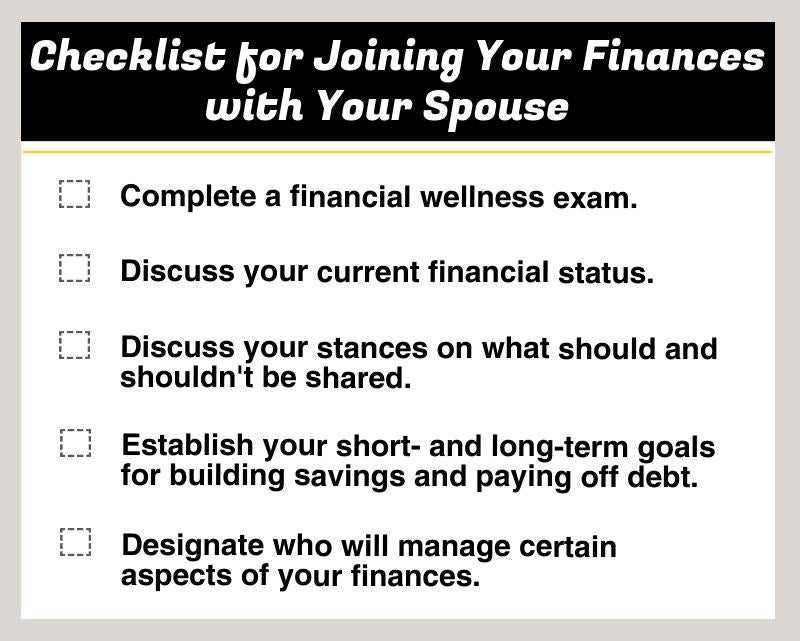 Saving Money on Your Honeymoon
After planning and hosting your wedding, a honeymoon is a great way to unwind, relax, and celebrate your marriage with just your partner. Overspending on your honeymoon can add unnecessary stress to something that should be carefree. It's totally possible to plan an incredible, romantic honeymoon on a small budget.  Here are a few ways you can save money on your honeymoon.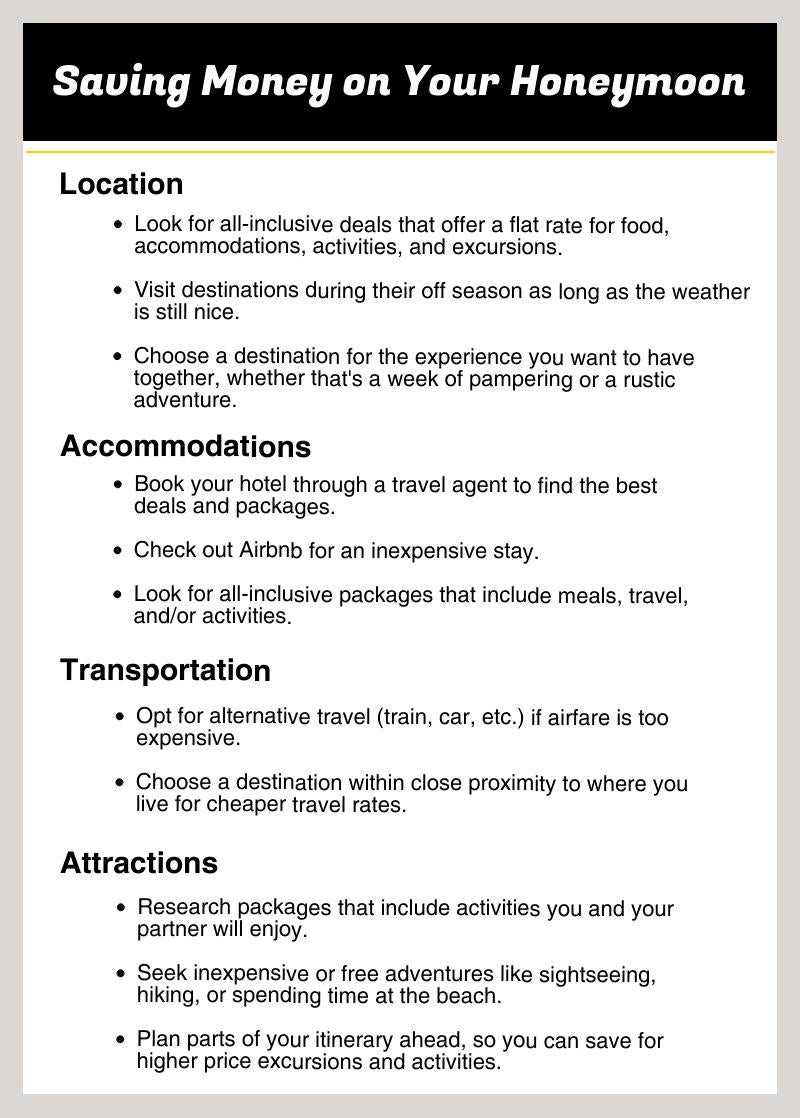 Joining Your Finances with Your Spouse
One thing many couples fail to address before the wedding is how they will go about joining their finances. The truth is, there is no perfect way to go about this. What's important is that you and your spouse talk openly about your finances and choose a financial plan that works for you. If keeping your finances separate makes the most sense, that's fine. However, if you are trying to join your finances, here are a few tips to keep in mind.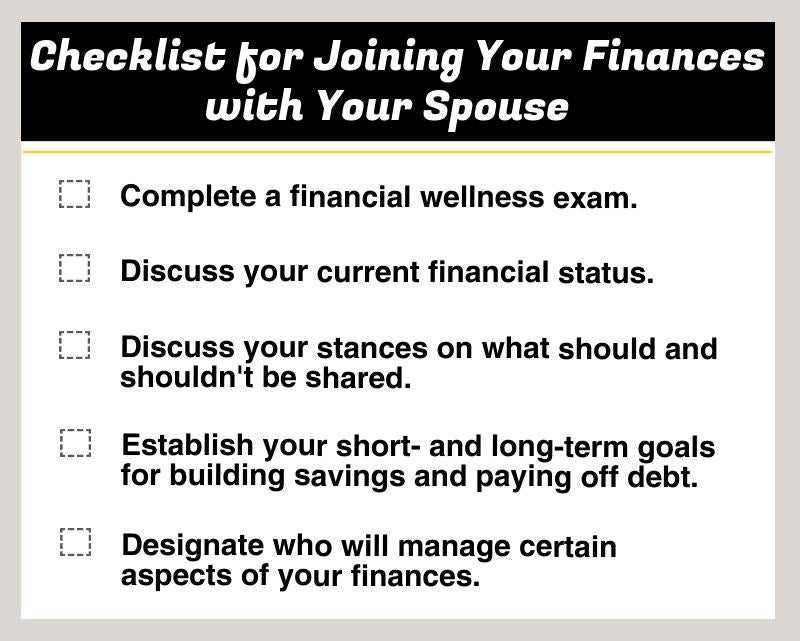 Complete a financial wellness exam. This should be done separately to establish your individual financial status, so that you can talk openly and honestly with an accurate idea of where each of you stands.
Discuss your current financial status. After completing a financial wellness exam, go over your results together. This conversation could be uncomfortable for both of you. Remember to be open, honest, and understanding. 
Discuss your stances on what should and shouldn't be shouldn't be shared. Your financial plan should be catered to your unique situation. Be honest about what you are and are not comfortable sharing. Also, be sure to discuss if you would like to slowly transition your finances together and what that plan should look like. 
Establish your short- and long-term goals for savings and paying off debt. Make sure you know where your partner stands on savings, debt, and expenses. Get on the same page and establish your joint goals for at least the next five years. If you have different spending or saving priorities, make sure you discuss those before joining your finances and establish some sort of compromise you both are comfortable with. 
Designate who will manage certain aspects of your finances. Sometimes one person may want to manage all the finances. However, that can be a lot of responsibility and stress. If you can, divvy up the responsibilities in a way that makes sense. This could mean that one person is responsible for paying the bills while the other is responsible for managing the budget. Regardless of your individual responsibilities, make sure you communicate with each other about your budget and expenses so that you are both on the same page. 
More than anything, remember that at the end of the day, the most important thing is your love for each other. Take the necessary steps to plan ahead, so that this special time in your lives isn't over-burdened by financial stress.
I hope these tips help you get ahead of your finances and enjoy a stress-free start to your marriage. For more tips on budgeting and saving money, check out our blog. 
*Loan Amount is subject to loan approval. Loan terms and availability may vary by location.  Approval rate based on complete applications received across all Cash Store locations. Customers can typically expect to receive loan proceeds in less than 20 minutes; however, processing times may vary.
Loans / Advances are provided based on approved credit. Cottonwood Financial uses a proprietary model to evaluate the creditworthiness of each applicant for credit. Vehicle is subject to evaluation for title/auto equity loans. Please see the Licenses and Rates page for additional product details.
Cottonwood Financial offers consumer credit products that are generally short-term in nature and not intended for long-term borrowing needs. In Texas, Cash Store is a Credit Services Organization and Credit Access Business. Loans are provided by a non-affiliated third-party lender. 
Customer Portal residency restrictions apply. Availability of funds may vary by financial institution.