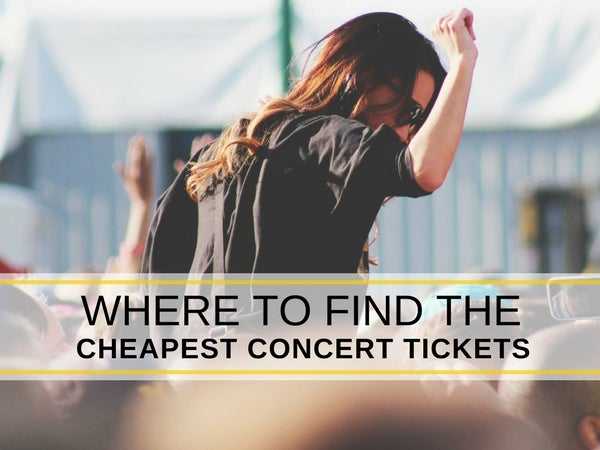 Summer concert season is underway! If you're yearning to see your favorite musicians live, but are not sure how to pay for it, I have a few concert ticket life hacks to help you find affordable concert tickets.
Direct from the Box Office
For some concerts, the chance of saving money on tickets outweighs the risk of waiting too long and missing out on tickets altogether. Then there are the die-of-teenage-angst-without-them Justin Bieber tickets for your 13-year-old daughter and her BFF. For tickets you aren't willing to risk losing, buy direct from the venue's box office. This allows you to skip the service fees that online ticket distributors charge. If you hear of a great concert in your area at the last minute, check the box office website the day of the concert. Sometimes they post empty seats for discounted prices!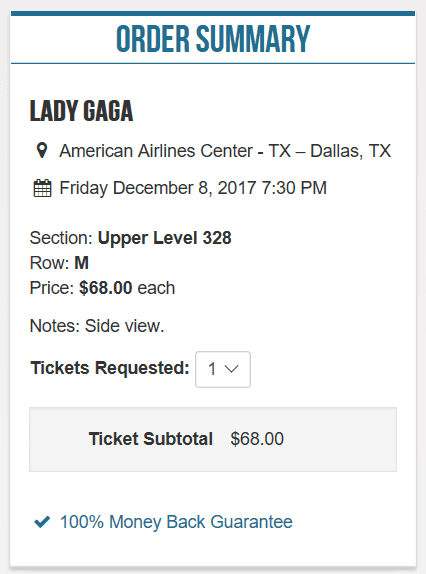 One of my all-time favorite artists is Lady Gaga and she's performing in my hometown of Dallas this December. I decided to do a little digging to find the cheapest tickets to her show and I've included a few screenshots to help you compare.
Ordering straight from the venue did provide a few very reasonable prices, and it also allowed me to compare pricing for all available seats from various sections around the stadium.
Craigslist
Sometimes people pay full price for a concert ticket, and then something comes up at the last minute and they can't make it to the event. Rather than wasting a good ticket and losing the money they paid for it, many people will post their extra ticket on Craigslist. Because of this, Craigslist is a great place to find last-minute concert tickets at a fraction of the original cost. If you're willing to risk waiting until the last minute on your tickets, or if you hear of a concert a few days ahead of time, check Craigslist. You might find exactly what you're looking for. Craigslist does have potential scammers, so make sure you pay cash after seeing the physical tickets to avoid getting scammed.
I checked Craigslist to see if they had any inexpensive tickets to the Lady Gaga concert. The pictured below are $80, which is a good price. However, the listing does not specify which seats they are or how many are included, so that would be something I'd be sure to ask the seller about before purchasing.

Concert Ticket Websites
One of the most common ways to get concert tickets lately is through ticket distribution websites. Sometimes these sites have great deals on big name performers. However, many of these sites allow ticket scalpers to distribute mass amounts of tickets at higher prices, so make sure to compare pricing before purchasing through one of these sites. Here are a few suggestions of popular websites to find concert tickets:
Stubhub.com
Ticketmaster.com
Cheaptickets.com
Tickpick.com
Seatgeek.com
Vividseats.com
Just make sure to do your due diligence and be smart when purchasing tickets so that you don't get scammed!
I checked StubHub to see what they had available for the Lady Gaga concert. These tickets were only a dollar more than tickets directly from the venue for comparable seats.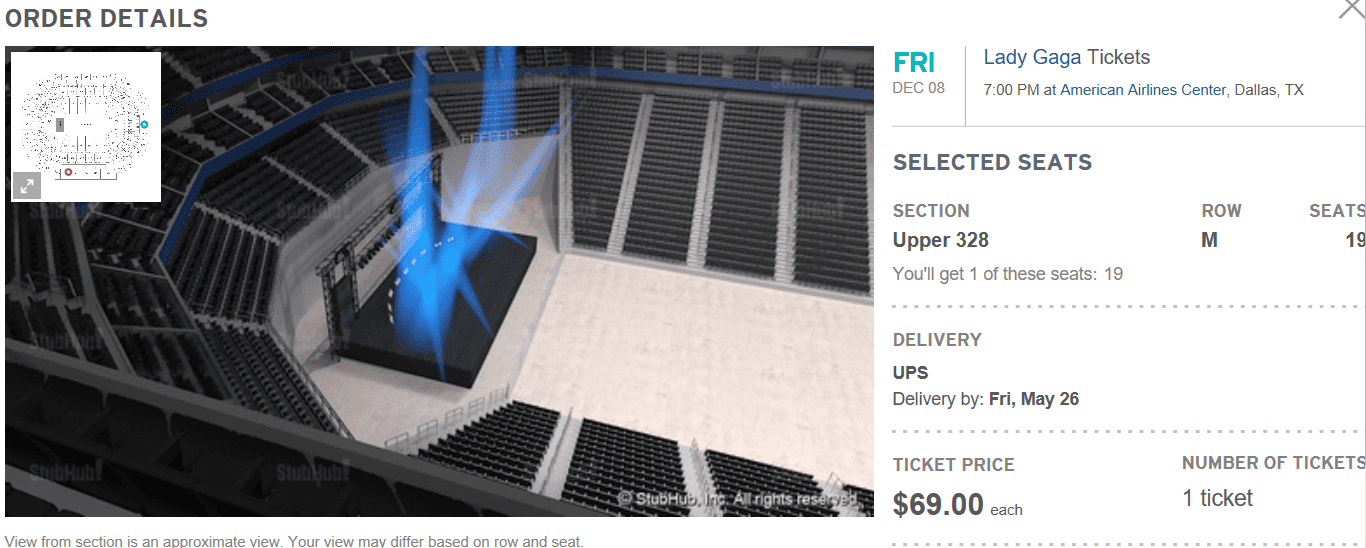 Facebook Event Pages
Not necessarily always the cheapest place to look, but often when there are Facebook pages for a certain event/concert, you can find A) People selling their tickets B) People looking for tickets and C) People who will be attending the event. The nice thing about Facebook is that you can put a face to who is selling you the ticket and you can track back in case anything happens. You'll find posts like: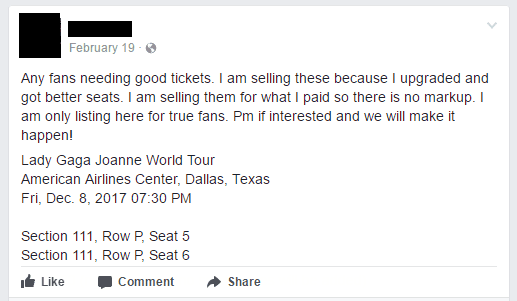 Like the other websites listed, ticket prices should decrease as the concert nears, because people worry they won't be able to sell their tickets last-minute. So again, if you can wait until the concert nears, and if you're not worried about possibly not being able to go, Facebook pages gives you another option.
A Few Expert Tips:
Where you purchase your tickets obviously affects the price. However, I've also learned a few tips and tricks for getting the biggest bang for your buck on concert tickets. Try these out this summer and see how much money you can save!
Lawn seating
Large concert venues tend to charge more for stadium seating. However, outdoor venues typically have really good deals on lawn seating. Pack a large picnic blanket and snacks (if permitted) to kick back and enjoy your favorite music and the great outdoors.
Local music
Seeing your absolute favorite musician live is an incredible experience, but usually one that costs a pretty penny. Supporting local music is typically cheap or sometimes free. Whether it's the local orchestra or an open-mic night, supporting local musicians is a great way to experience the arts without breaking the bank.
Music festivals
Although music festivals can be expensive, they offer a great bang for your buck. Most music festivals host multiple performers, so you can see a variety of bands for the price of one. If you have few musical performers to cross off your bucket list, but don't have the money to see each one, look into summer music festivals to see how many you can catch at once.
I hope these tips help you catch some amazing concerts this summer, without the stress of paying full price! For more money-saving tips like these, visit our blog.
*Loan Amount is subject to loan approval. Loan terms and availability may vary by location.  Approval rate based on complete applications received across all Cash Store locations. Customers can typically expect to receive loan proceeds in less than 20 minutes; however, processing times may vary.
Loans / Advances are provided based on approved credit. Cottonwood Financial uses a proprietary model to evaluate the creditworthiness of each applicant for credit. Vehicle is subject to evaluation for title/auto equity loans. Please see the Licenses and Rates page for additional product details.
Cottonwood Financial offers consumer credit products that are generally short-term in nature and not intended for long-term borrowing needs. In Texas, Cash Store is a Credit Services Organization and Credit Access Business. Loans are provided by a non-affiliated third-party lender. 
Customer Portal residency restrictions apply. Availability of funds may vary by financial institution.