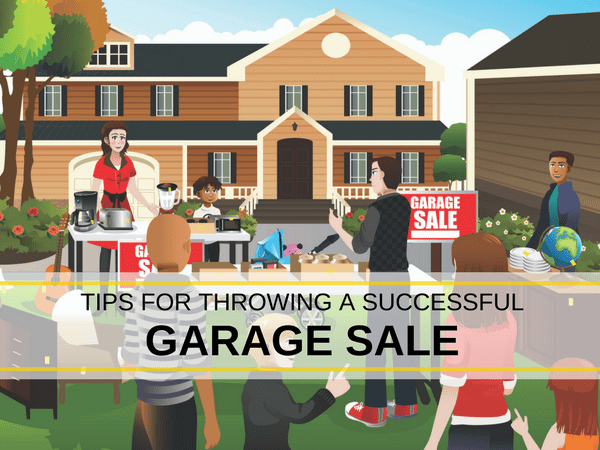 Garage sales are as American as apple pie and can be as stressful as moving. But, the feeling of trading unwanted clutter for money is enough to cause 165,000 Americans to go through the long process of staging their own antique roadshow to try and make some extra cash every week.
The success of your garage sale will vary on a lot of different factors (including whether or not you may need a permit), but here are some general tips to help steer you in the right direction.
Choose the Right Time and Date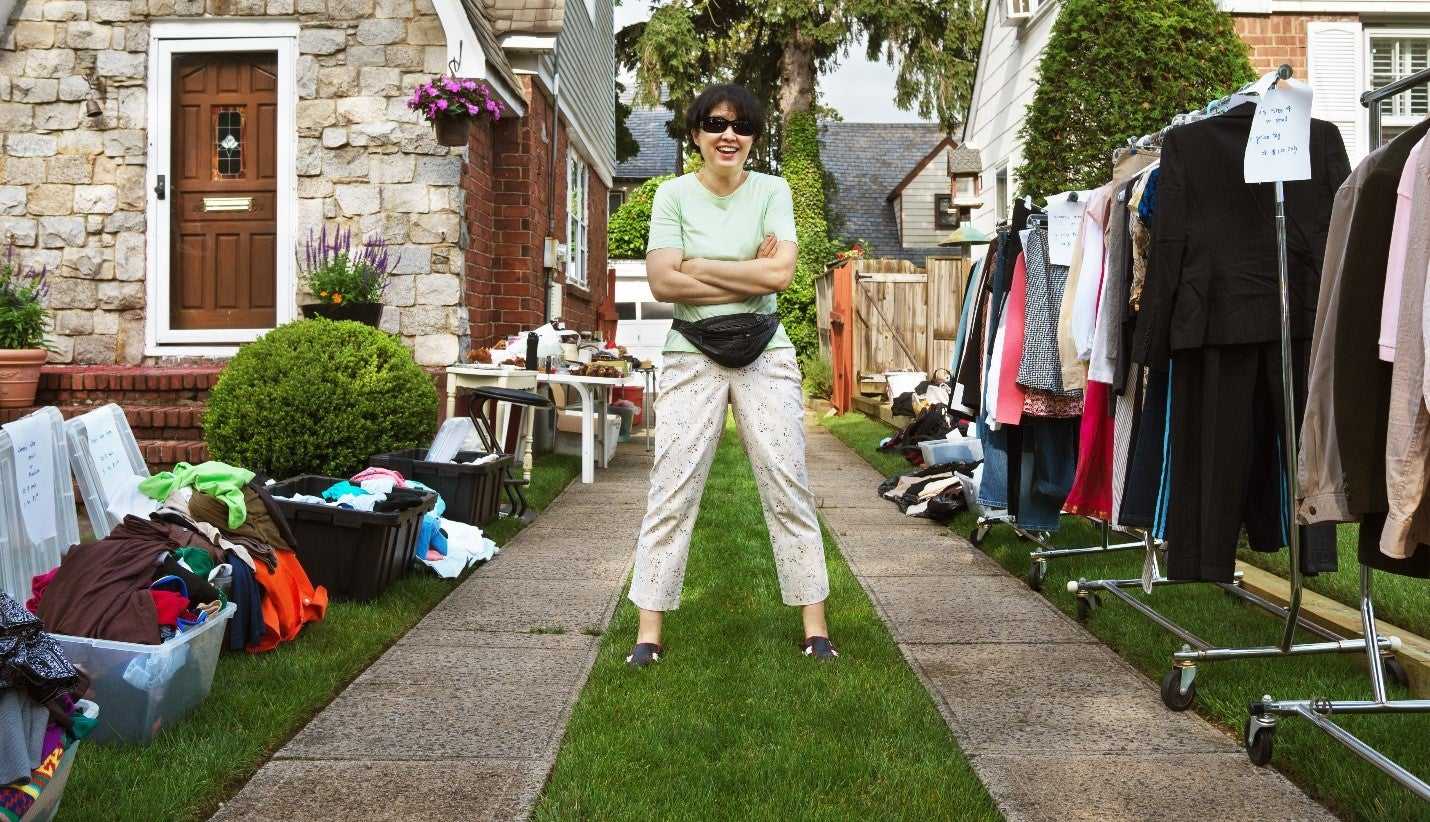 Arguably the most important aspect of putting together a garage or yard sale is maximizing the number of people that come to it. You'll need at least a month of preparation to choose the items you'll want to sell, clean them all up, brainstorm a table layout, and think of the price points for everything. You'll also want to make sure that the sale is happening on a weekend with nice weather. In some areas, this can be impossible to predict, but late spring or early fall seem to be ideal outdoor shopping times.
Holiday weekends (Memorial Day and/or Labor Day) may seem like a good idea since most people are off work, but a lot of travel happens during this time as well. There are typically two to three perfect garage sale weekends a year. You'll need to use your best judgment (and pray for good weather) to figure out what they are based on your location.
Also, don't wear yourself out by staying outside for two long days. Team up with some friends or neighbors that can help man the tables in shifts and contribute items to the sale. In my experience, most of your customers will come by in the morning and early afternoon hours, so there is no reason to go from dawn to dusk. If you notice your sale slowing down, call it a day and start over again tomorrow.
Collect Things 365 Days a Year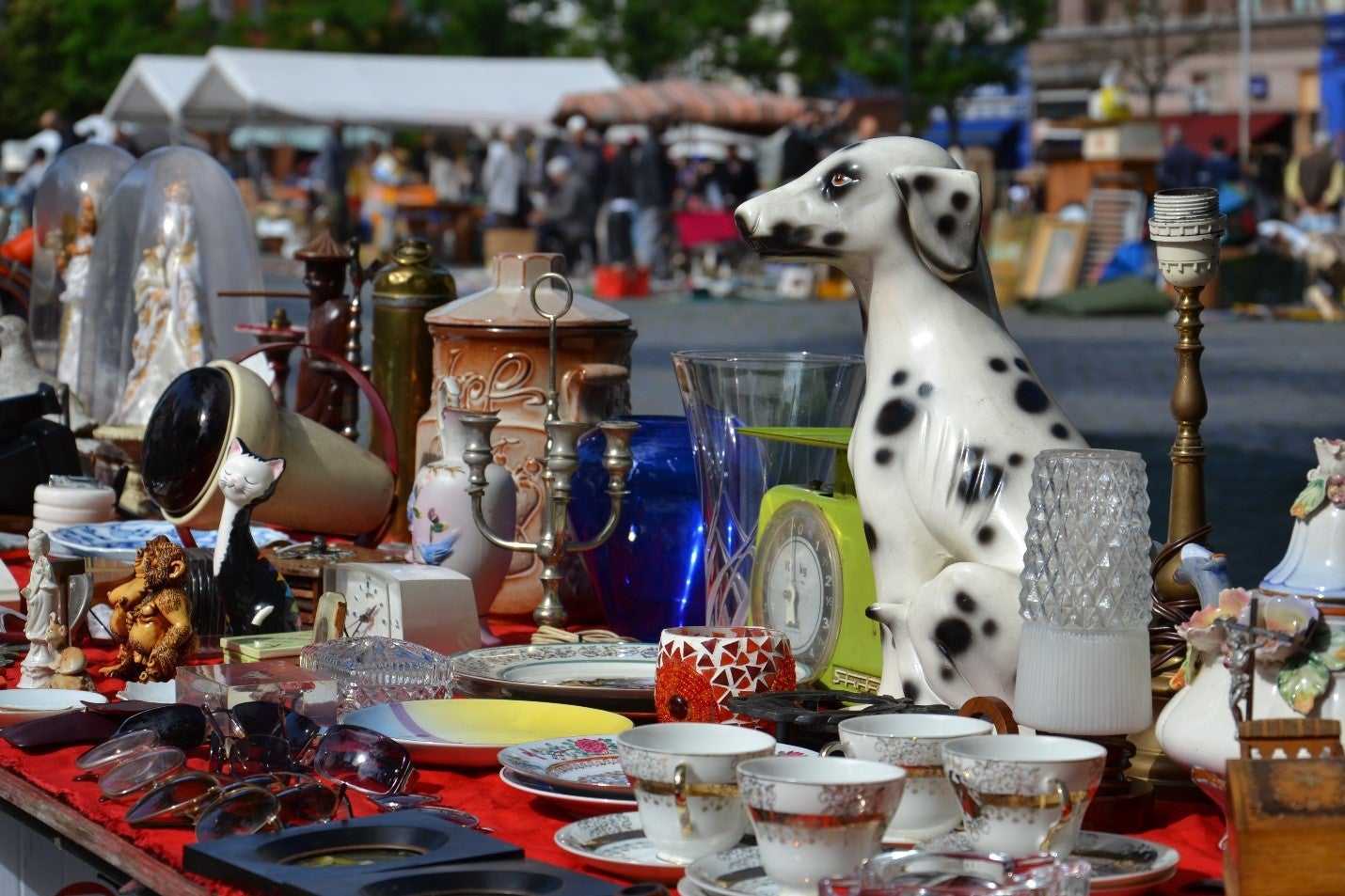 Having a garage sale is a great way to get rid of some of your spring cleaning junk, but it's also a great source of extra income for people who can do it year after year. It's possible to make over $1,000 in one weekend, and even more, if you are selling the right things. If you collect interesting stuff throughout the year, you can flip it and make a profit at your annual sale. If you want to go all the way, you can even visit other garage sales throughout the year to find what kind of deals you could get a nice investment return on. Websites like eBay and Craigslist can also be a great source for finding junk that can be turned into treasure.
Price Your Items Correctly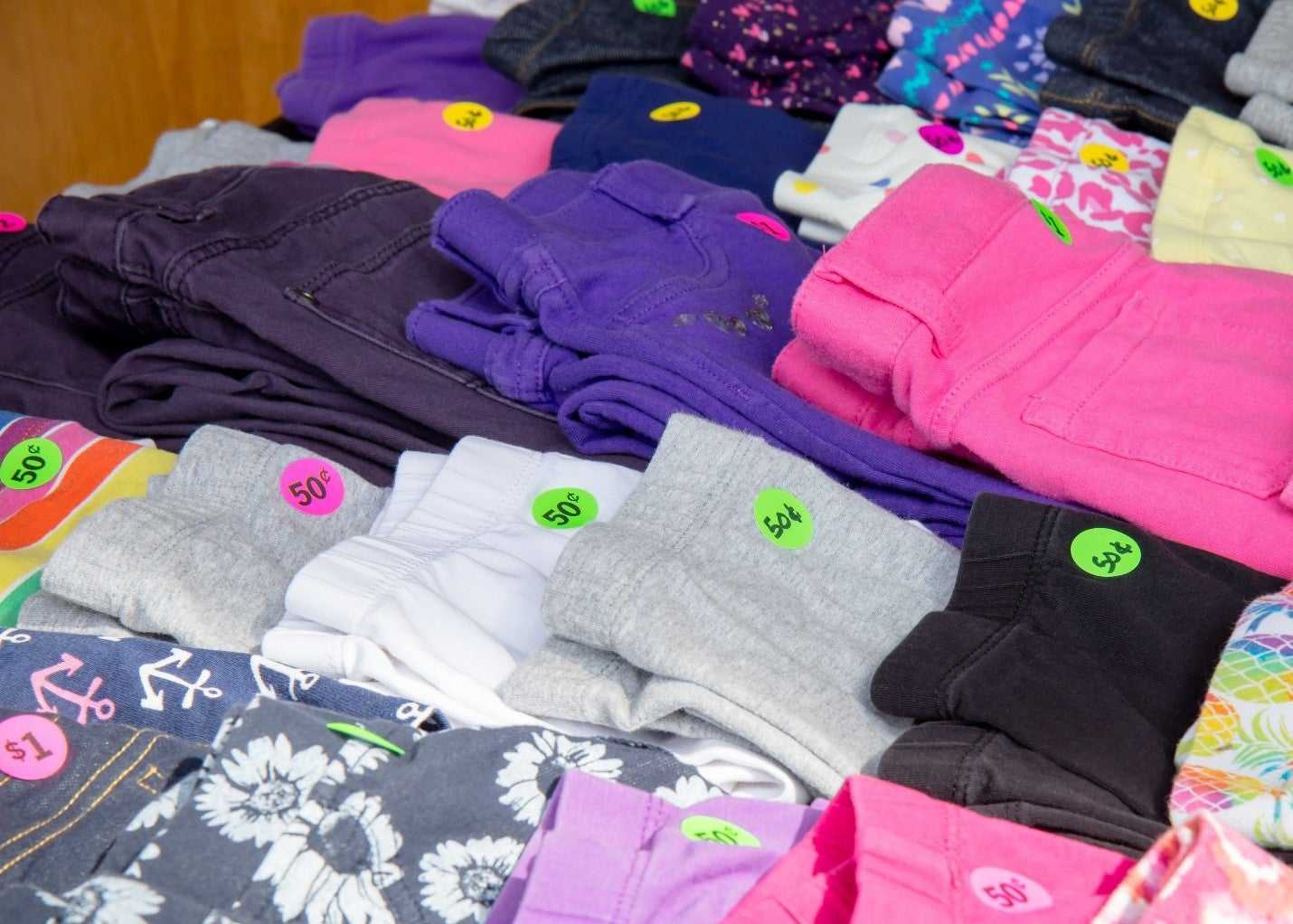 Garage sale shoppers are always on the look-out for the best deals, so price aggressively and bundle items together. Remember that sentimental value doesn't mean anything to a stranger who's just trying to buy your old computer desk. A good rule of thumb is to think about your ideal price point and then ask for 10% above that in your sale. If customers are willing to pay it, then you win. If they want to haggle, you could drop it down by 10%to your ideal price point and still win. Also, take the time to place pricing stickers on all your items. Customers will be moving your stuff around all weekend and mixing everything up. Individual stickers can add a few hours of labor but will save you and your customers a lot of frustration over the weekend.
Sell Snacks and Drinks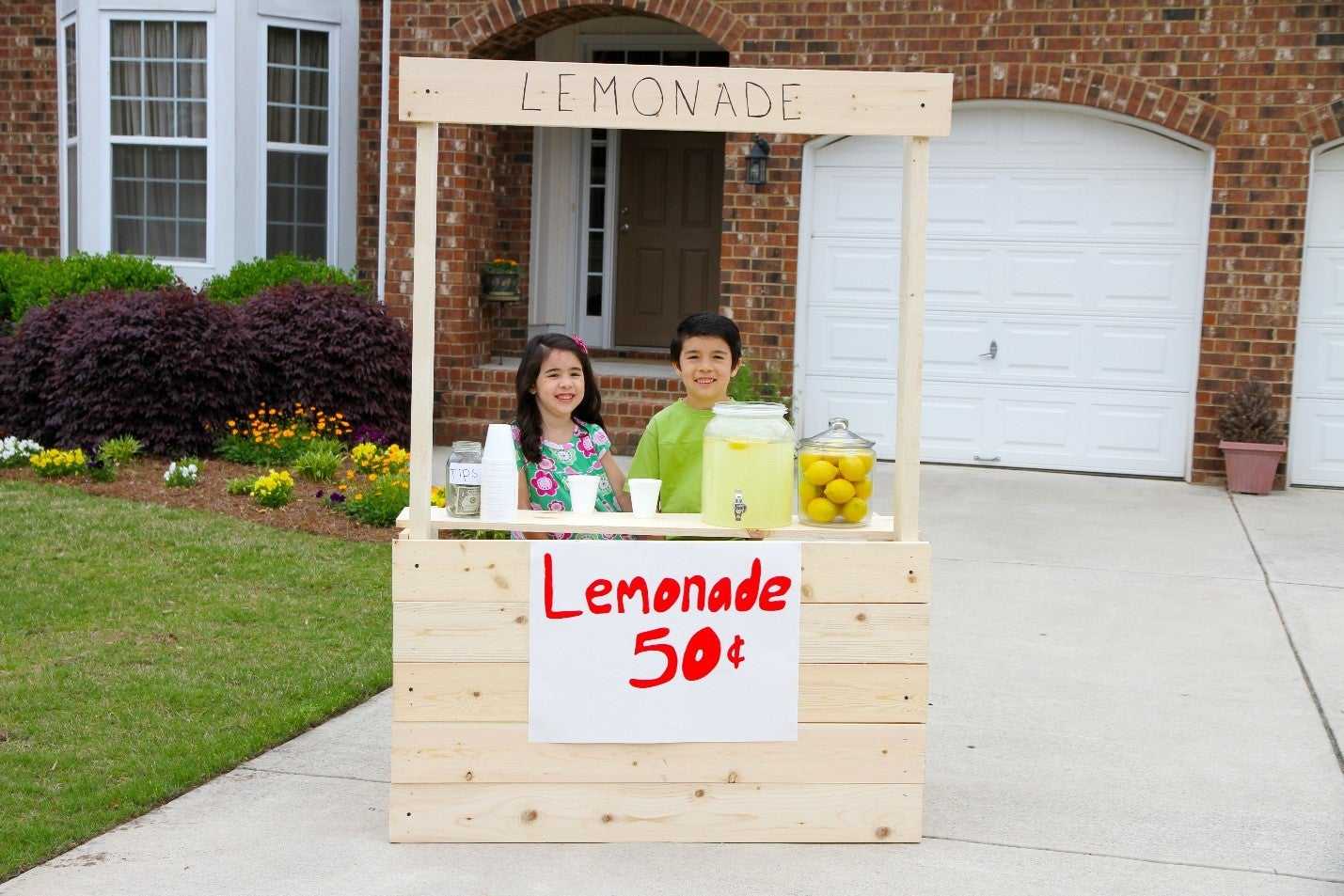 The best secret weapon in your arsenal is going to be offering customers who have been walking around in the sun a $1 bottle of water that probably cost you $0.35. Same goes for sodas, lemonade, and snacks. Even though the price points are low, the margins are huge and those transactions will add up.
Advertise!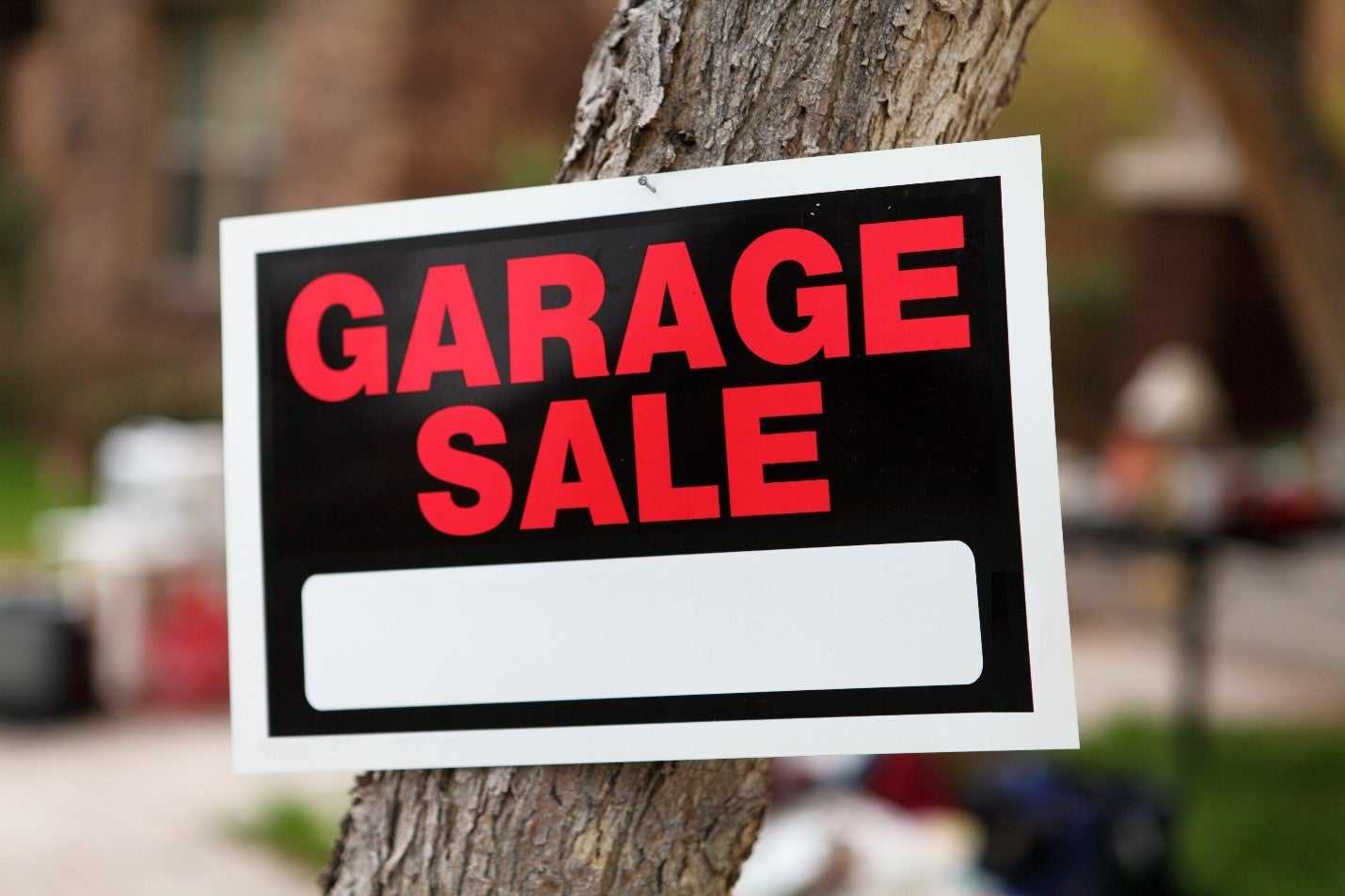 All your hard work will be for nothing if you don't promote your garage sale properly. Using the old school method of posting signs and flyers around your neighborhood is still very effective for attracting an older crowd that is specifically out just to hunt for sales. You'll need signs at both ends of your street and some more around the major intersections of your neighborhood.
Utilizing social media is also a great way to get the word out. Craigslist has a section just for garage sales whereyou can post during the week leading up to your sale with pics of some of your items. The Nextdoor app is also a practical way of letting your neighborhood know that you have some great deals just down the street. Finally, use your own Facebook, Twitter, and Instagram channels to let your friends and family know about your garage sale.
If you follow all these steps, you'll be on your way to a lucrative weekend! for even more money-making tips.
*Loan Amount is subject to loan approval. Loan terms and availability may vary by location.  Approval rate based on complete applications received across all Cash Store locations. Customers can typically expect to receive loan proceeds in less than 20 minutes; however, processing times may vary.
Loans / Advances are provided based on approved credit. Cottonwood Financial uses a proprietary model to evaluate the creditworthiness of each applicant for credit. Vehicle is subject to evaluation for title/auto equity loans. Please see the Licenses and Rates page for additional product details.
Cottonwood Financial offers consumer credit products that are generally short-term in nature and not intended for long-term borrowing needs. In Texas, Cash Store is a Credit Services Organization and Credit Access Business. Loans are provided by a non-affiliated third-party lender. 
Customer Portal residency restrictions apply. Availability of funds may vary by financial institution.