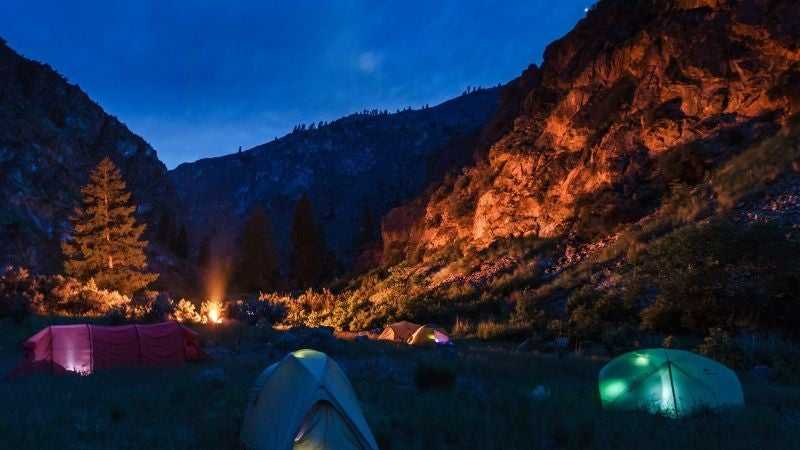 is an eclectic city that provides an ideal balance of urban and natural features, but its strategic location also offers plenty of outdoor getaways that are less than an hour away in most cases.
Whether you're looking for a weekend adventure under the stars or want to fully immerse yourself in the foothills of the Rockies, there are plenty of camping options near Boise that are easy on the budget (or even free!).
It's worth pointing out that if you're a resident of , you can pay $10 to have day-use access to all 30 of Idaho State Parks with the Idaho State Passport, and also receive discounts on nightly camping in a wide range of locations around the state. For non-residents, you have the option of purchasing a Motor Vehicle Entrance Fee (MVEF) sticker for $40, which will provide access to all state parks, and discounts on camping for that calendar year.
Below, you'll find a number of low-cost or free camping areas anywhere from 10 to 30 miles outside of Boise, along with insight into what each camping area can provide for your excursion. And remember – if you ever need some extra to get you to your next destination, Cash Store is here to help!
Mack's Creek is situated on the Boise River Arm of Lucky Peak Lake, very near to the southwestern foothills, and is only a short 25-mile drive east of Boise's city limits. The campsite is part of the Bureau of Land Management's Four Rivers District and showcases a spectacular view of the lake's shore, flanked by plenty of shade from various trees, with mountains in the distance.
Visitors to Mack's Creek can simply camp and take in the views and spot wildlife such as eagles and antelopes, or choose from a number of recreational activities, such as boating, swimming, and fishing. Although small and somewhat primitive, the campground provides clean vault restrooms, hand-pumped drinking water, and an emergency telephone, if needed.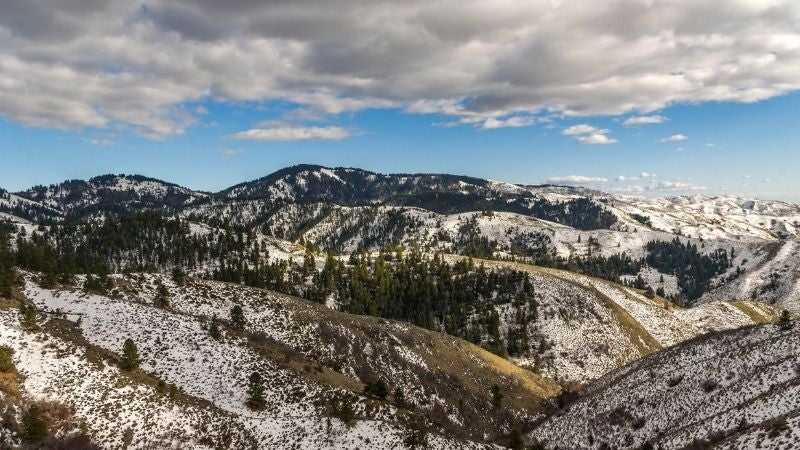 Campers in search of higher elevations will enjoy Shafer Butte. Located at the top of the Boise Ridge Mountains near Bogus Basin, Shafer Butte has an elevation of about 7,000 feet. The campgrounds are spread throughout areas of Douglas fir and aspen trees, with many seasonal flowers spread around as well. Regardless of where you set up camp, you'll have an incredible view overlooking the valley below.
Aside from general camping and sightseeing, Shafer Butte also offers plenty of hiking and biking trails nearby, which include views of Deer Point, Mores Mountain, and Shafer Butte summit itself. In regard to amenities, Shafer Butte provides group picnic areas and campfire rings, vault toilets, drinking water, and trash collection.
If you're in search of a more remote campground with fewer occupants nearby, Montour WMA offers a full retreat from urban life. Montour is a Wildlife Management Area located where Highway 52 crosses the Payette River and is packed with many species, including ring-necked pheasants, gray partridge, California quail, Canada geese, and the occasional bald eagle — among several others.
Montour provides plenty of wildlife viewing and seclusion, along with fishing. Bird hunting is allowed nearby, but not in the safety zones around the campground and historic Montour townsite.
Irish Point (Dispersed) - FREE
Irish Point offers lots of dispersed camping areas by the river that feeds into Arrowrock Lake inside of the Boise National Forest. Each area is perfect for immersing yourself in the scenery and wildlife. Campers can enjoy great views of the surrounding foothills and river, with several shaded areas from pine trees available.
Due to the location, Irish Point is considered one of the most prime spots in the area for fishing. There are no water or garbage services available, but there is an outhouse toilet.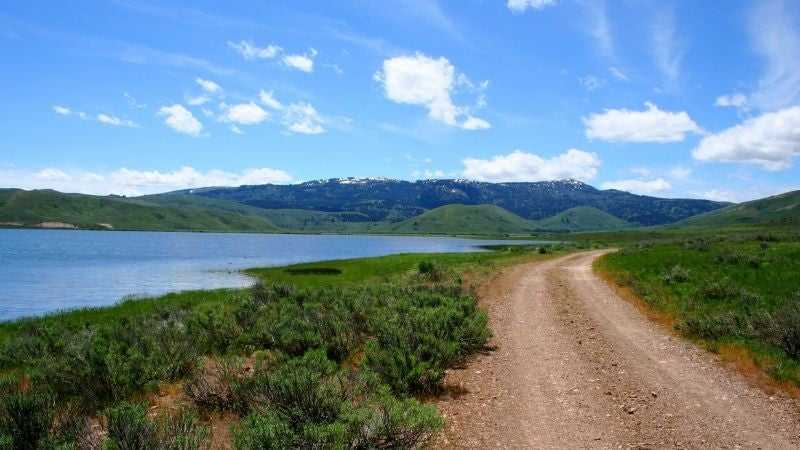 Martin Landing spans 60 acres near the Boise, Owyhee, and Snake Rivers. The recreational area is managed as a partnership between the Idaho State Fish and Game and Canyon County Parks, and also serves as an access site on the Idaho-Oregon Snake River Water Trail.
Visitors can stay in the area any time of year, but there is a camp host onsite April through November. Hiking, fishing, and game hunting (in season) are all among the many activities campers can take part in. Picnic tables and grills are available at most of the campsites in the main camping area, with additional sites found along the river trail.
Swan Falls River Access - FREE
Located near Murphy, Idaho, Swan Falls River Access offers around 20 quiet campsites along the Snake River and is surrounded by sprawling canyons and trees. Each camping area features amazing views of the surrounding landscapes — particularly at sunrise.
Fishing enthusiasts will enjoy what the river access has to offer, but anyone who appreciates incredibly scenic views while staying in the midst of canyons will be returning to these campgrounds often.
If you'd like more helpful tips on saving money, budgeting, travel, and gift ideas, be sure to check out more from the .
*Loan Amount is subject to loan approval. Loan terms and availability may vary by location.  Approval rate based on complete applications received across all Cash Store locations. Customers can typically expect to receive loan proceeds in less than 20 minutes; however, processing times may vary.
Loans / Advances are provided based on approved credit. Cottonwood Financial uses a proprietary model to evaluate the creditworthiness of each applicant for credit. Vehicle is subject to evaluation for title/auto equity loans. Please see the Licenses and Rates page for additional product details.
Cottonwood Financial offers consumer credit products that are generally short-term in nature and not intended for long-term borrowing needs. In Texas, Cash Store is a Credit Services Organization and Credit Access Business. Loans are provided by a non-affiliated third-party lender. 
Customer Portal residency restrictions apply. Availability of funds may vary by financial institution.