The holidays are just around the corner, and that means people all over the U.S. are gearing up for the ultimate shopping spree. And when it comes to great deals, Amazon Prime Big Deals Days are the bomb. 
Unleash the Savings: Mastering Amazon Prime Big Deals Days
Amazon Prime Big Deals Days – a phrase that resonates with excitement and anticipation among savvy shoppers. Even if you've never participated in this electrifying event, chances are you've heard the buzz. This Prime member-exclusive extravaganza has swiftly evolved into one of the most significant shopping moments of the year, deeply ingrained in our consumer culture.
Despite facing challenges such as shifting shopping habits due to inflation, Amazon consistently elevates Prime Day to record-breaking heights. In July 2023 alone, this retail juggernaut raked in a staggering $12.90 billion in sales, a stark contrast to its humble beginnings in 2015 when it barely crossed the $1 billion mark, according to estimates by Digital Commerce 360. To add to the spectacle, the first day of July's event shattered records, becoming the single largest sales day in Amazon's illustrious history.
Preparing for this shopping extravaganza is imperative as the world gears up for another round of Amazon Prime Big Deals Days. In this guide, we'll unveil the secrets to conquering the savings and maximizing your benefits during the upcoming October 10 and 11, 2023 event. Brace yourself for an epic shopping journey like no other!
Preparing for Amazon Prime Big Deals Days
Before you dive headfirst into Amazon Prime Big Deals Days, a little preparation can ensure you snag the best deals. From creating your wishlist to setting a budget, our expert tips will help you prepare for the season's biggest shopping event. Let's get ready to shop smarter and save bigger!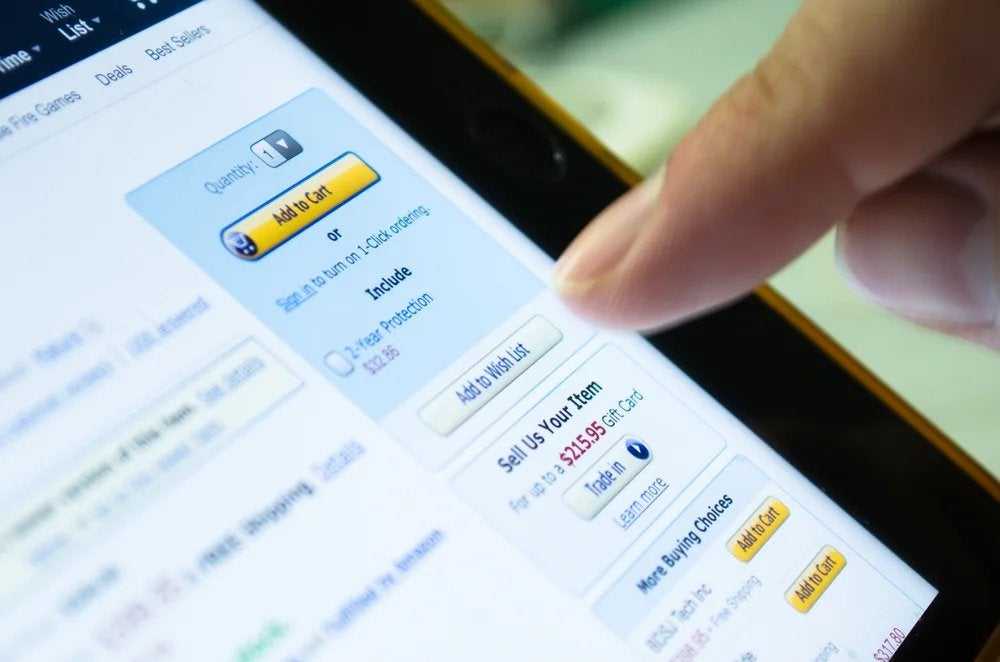 Creating Your Wishlist
Before the Amazon Prime Big Deals Days frenzy begins, crafting a well-thought-out wishlist can be your secret weapon for successful shopping. Here's how to curate your list of desired items.
Access Your Lists: Begin by navigating to "Account & Lists" and select "Your Lists."
Create a List: Click on "Create a List" and give your list a name that reflects your shopping goals or interests.
List Magic: Hit "Create List," and your new wishlist will spring to life.
Customize Your List: To further refine your wishlist, select the three dots menu and choose "Manage List." Here, you can update shipping addresses and tweak other preferences to streamline your shopping experience.
Save Changes: Don't forget to save your changes for a seamless shopping experience.
Feel free to repeat this process to create an unlimited number of lists tailored to your various shopping needs. Now, you're not just ready for Prime Day – you're ready to shop like a pro!
Getting Notified: Stay in the Loop
To ensure you never miss out on those Amazon Prime Big Deals Days offers, setting up or editing notifications is crucial. Here's how you can stay informed.
Access Your Account: Start by going to "Your Account."
Communication Preferences: Under "Communication and content," select "Communication preferences."
Add Your Phone Number: If you haven't already, add your mobile phone number to your account. To do this, under "SMS preferences," click "Add your mobile phone number."
Verify Your Number: You'll receive a one-time password on your phone. Enter it to verify your mobile number.
Mail Preferences: To fine-tune your notifications further, navigate to "Mail preferences." Here, you can choose whether to receive posts about your Amazon memberships, new products, services, deals, or recommendations.
With these steps, you'll stay connected and updated throughout the Amazon Prime Big Deals Days event, ensuring you're always in the know about the latest deals and offers. Happy shopping!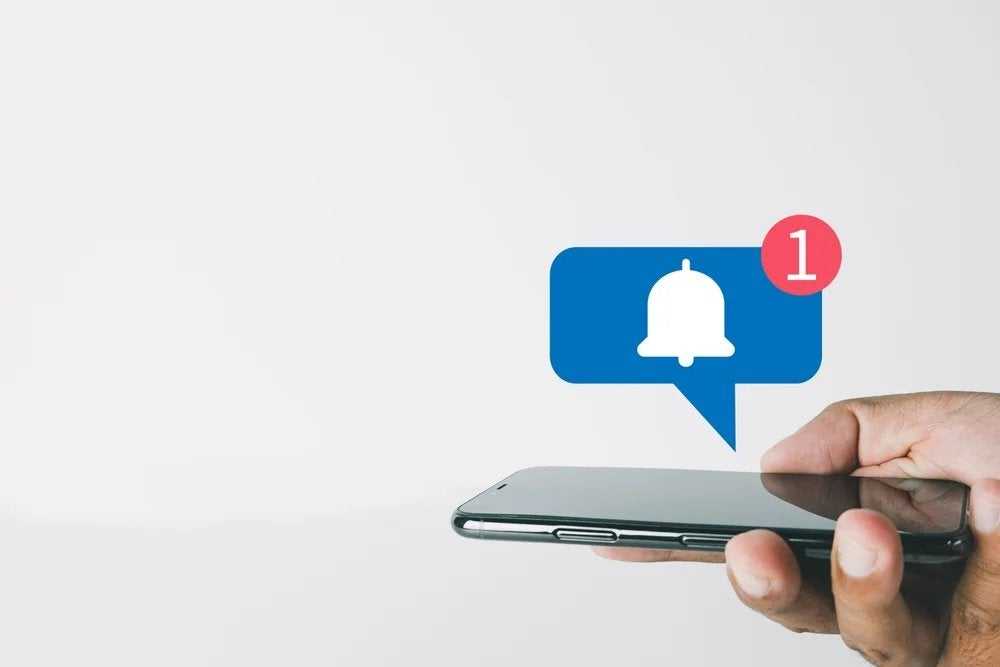 Prime Membership Benefits
Amazon Prime, the retail giant's coveted loyalty program, originally launched in 2005, has evolved into a multi-faceted offering that extends far beyond just shopping. Available in various countries, Amazon Prime membership is your key to a world of perks spanning shopping, streaming, entertainment, and more. Here's the breakdown:
Cost-Effective Options: You can become a Prime member for a monthly fee of $15 or an annual payment of $139. The annual subscription also includes a generous 30-day free trial period for newcomers.
Special Discounts: Amazon extends the Prime experience with two discounted memberships. The first, "Prime Student," comes at just $69 per year and offers exclusive perks like discounts on Amazon Music Unlimited, textbooks, and a free monthly Grubhub+ Student membership with unlimited delivery and up to 10% off flights and hotels through StudentUniverse. Students can enjoy a six-month free trial before committing. To sign up, all you need is a valid .edu email address.
Now, let's look at the list of benefits that come with Amazon Prime membership:
Fast Delivery and Shipping
Buy with Prime Service
Deals and Discounts
Groceries
Grubhub+
Streaming and Entertainment
And Much More
With Amazon Prime, you're not just shopping smarter; you're living smarter. It's your all-access pass to a world of convenience and savings.
Navigating the Best Deals
As Amazon Prime Big Deals Days approach, mastering the art of online shopping is your ticket to unparalleled savings. Here's the key strategy that will make all the difference:
Create Your Ultimate Wishlist: Crafting a meticulously curated wishlist is your secret weapon. Add the items you've been eyeing and those you didn't even know you needed. Then, stay ready to pounce on those limited-time discounts.
Set Up Notifications: To ensure you don't miss out on deals, activate notifications. Be the first to know when those exclusive discounts drop – it's like having your own personal shopper alert.
Don't miss out on this shopping frenzy! Explore exclusive discounts on Amazon, but remember limited stocks! Grab your deal now and discover unbeatable discounts. Save big on top brands and see all the deals waiting for you. Claim your discount instantly and embark on a shopping spree like never before!
Lightning Deals vs. Spotlight Deals
Amazon Prime Big Deals Days introduce two distinct types of deals – Lightning Deals and Spotlight Deals, each with its own set of advantages:
Spotlight Deals: These gems feature substantial discounts on top brands and popular items within each category. The beauty of Spotlight Deals lies in their extended duration and ample stock, making them ideal for promoting on your website or blog. Access them conveniently through Amazon's Prime Day hub page.
Lightning Deals: In contrast, Lightning Deals are fleeting, lasting only a few hours. The catch? Limited quantities are available, and they vanish once sold out, regardless of the remaining time. While the discounts are deep, you can only purchase one item per deal. Choose wisely!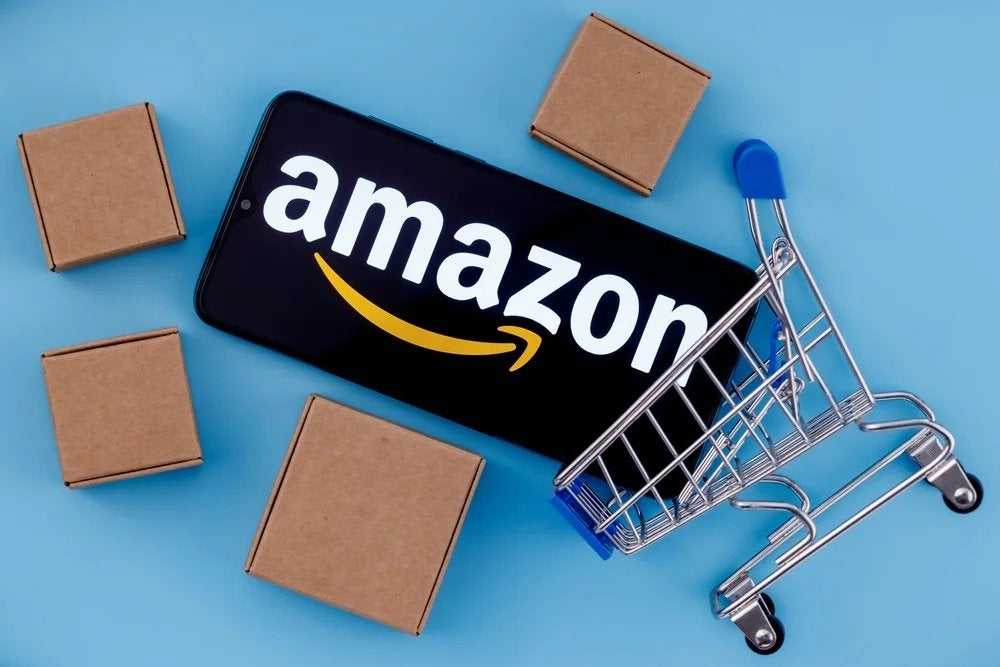 Categories to Explore
Amazon Prime Big Deals Days offer a cornucopia of categories to explore, ensuring there's something for everyone. Here are just some of the key areas where you can expect to find savings on Amazon:
Explore various categories, from electronics to fashion, to discover the best deals during this shopping extravaganza. Amazon Prime Big Deals Days have something for every shopper's wishlist, so make sure to explore these categories for unbeatable discounts!
Making Smart Purchases
In the whirlwind of Amazon Prime Big Deals Days, making informed decisions is key to snagging the best deals. Take a moment to read product reviews, compare prices, and apply discount codes for maximum savings. 
Remember, while the allure of irresistible deals is strong, it's essential to stay within your budget. 
Reading Product Reviews 
Product reviews are your trusty companions during Amazon Prime Big Deals Days. They offer real insights into a product's quality, helping you make informed choices. To separate the real from the fake, focus on reviews from verified purchasers—look for the "Verified Purchase" label. 
While this isn't foolproof, it significantly reduces the chances of falling for fake reviews. Navigate the deals landscape with confidence by harnessing the power of genuine customer feedback.
Comparing Prices 
During Amazon Prime Big Deals Days, price comparison tools become your best friends. Don't just be lured by flashy discounts; ensure you're getting the best deal by factoring in shipping costs. 
These tools help you identify the total cost after all discounts and shipping fees, allowing you to make a truly informed purchase. Shopping smart means not just looking at the price tag but understanding the overall value you're getting.
Utilizing Coupons and Promo Codes
Discovering hidden discounts through coupons and promo codes can be a game-changer during Amazon Prime Big Deals Days. You can find valid coupons and codes on popular coupon websites like Groupon, Coupons.com, and Slickdeals. 
The real magic happens when you stack multiple discounts—combining deals, coupons, and Prime member exclusives for maximum savings. This strategy lets you make every dollar count during this shopping extravaganza, unlocking the secret to supercharged savings.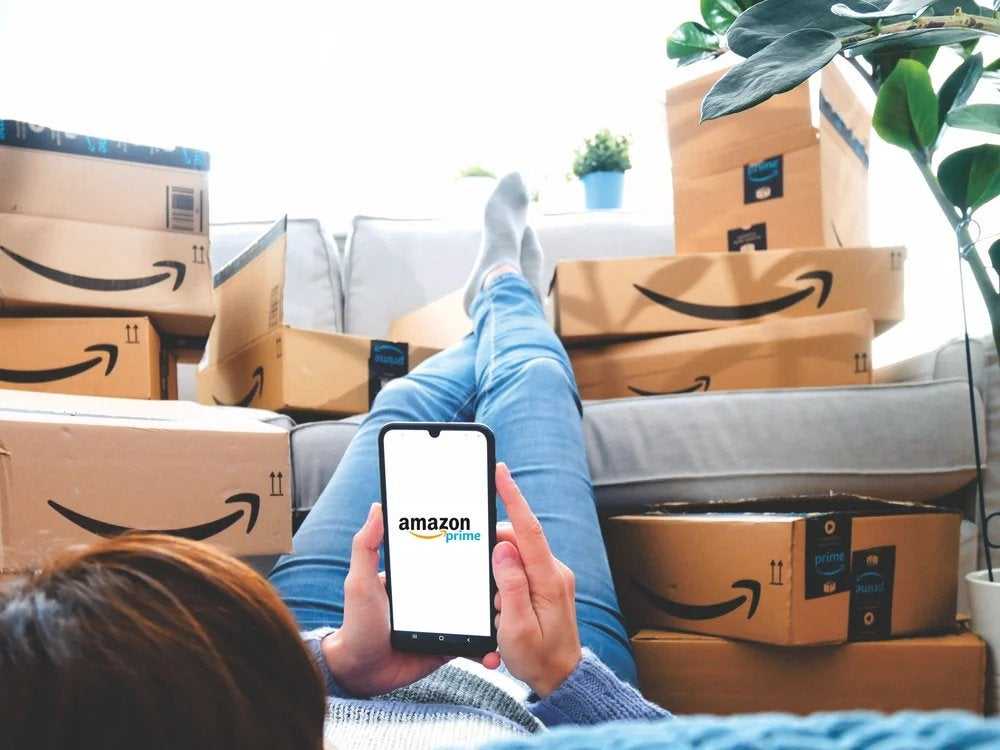 Amazon Prime Big Deals Days: Unveiling E-commerce Discounts
Let's recap the key points to ensure you're armed and ready for Amazon Prime Big Deals Days. Remember, it's all about making smart choices, reading reviews, utilizing price comparison tools, and applying coupons and promo codes. 
Don't forget to stay within your budget, especially since you have worked so hard to master your finances! As you embark on your shopping spree, we encourage you to share your best deals and experiences with fellow shoppers. Together, we can make this Prime Day the best one yet!
Frequently Asked Questions 
Curious about how to find Amazon Prime Day Deals and unlock exclusive Amazon offers? You're not alone! In this section, we address your most burning questions to ensure you're fully equipped to save big on top brands during this shopping extravaganza. Let's dive into the details and make the most of Amazon Prime Big Deals Days!
How do I track my Amazon Prime Big Deals Days orders?
To track your Amazon Prime Big Deals Days orders, follow these steps:
Log in to your Amazon account.
Click on "Account & Lists" and select "Your Orders."
Locate the order you want to track.
Click "Track Package" to see real-time updates on your order's status, estimated delivery time, and tracking information.
Can I return items purchased during the event?
Absolutely! Most items shipped and fulfilled by Amazon.com, including those from Amazon Warehouse, can be refunded within 30 days of delivery. It's important to note that this policy applies to all purchases, including those made during Prime Day. So, you can shop confidently, knowing you have a 30-day window to return items if needed.
Are there deals exclusive to Amazon Prime members?
Absolutely! The Amazon Prime Big Deal Days is an exclusive sale event designed solely for Prime members, usually held in the fall, offering exceptional discounts on thousands of items across all product categories. It's a fantastic opportunity to enjoy exclusive savings ahead of the holiday shopping season, building on the success of previous Prime Early Access Sales.
What should I do if I miss a deal I wanted?
If you miss a deal you were eyeing, keep an eye on the Prime Day page for updates and announcements. To ensure you qualify for a Prime Day offer, place your order when the deal is live and meet any specified qualifications. 
For more details on claiming deals and redeeming promotional codes, check the Promotions and Membership Programs page. Additionally, you can set up notifications by visiting the Prime Day page and selecting "Watch this deal" or using the Amazon app for push notifications five minutes before deal start times.
The content on this page provides general consumer information or tips. It is not financial advice or guidance. Each person's circumstances are unique. The Cash Store may update this information periodically. This information may also include links or references to third-party resources or content. We do not endorse the third-party or guarantee the accuracy of this third-party information. There may be other resources that also serve your needs.