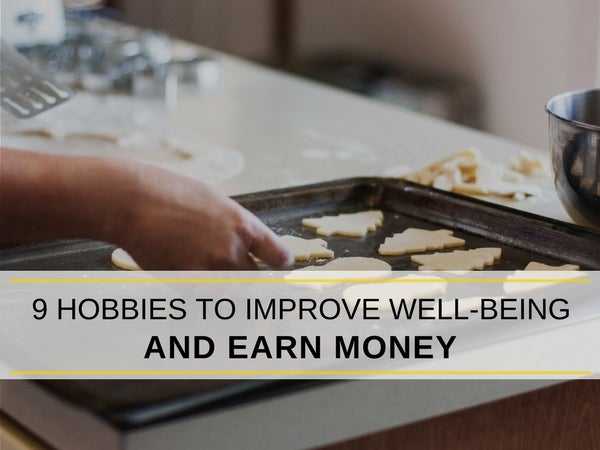 Having a hobby can be rewarding in more ways than one. Not only can your hobby improve your well-being, it can also serve as a way to earn additional money. Why not put your hobby to work for you?
Hobbies that Improve Well-Being
To be your healthiest self, a few basic needs must be met in regards to your physical, emotional, mental and spiritual state. Many hobbies help balance these needs you may be lacking in your typical daily tasks. Based on your career, personal life, and other responsibilities, consider which needs you should focus on and potentially explore a new hobby!
While it's important to have an activity that purely helps you unwind, it doesn't hurt to have a hobby that can provide additional funds. Many people don't realize how their hobby can serve as an extra revenue stream, but if your favorite hobby is something others would rather pay for than do themselves, it might be worth turning into a source of income.
Here's a list of ideas to get your mind spinning with opportunities to earn money and improve your well-being.
Physical
Artistry
Creative arts like painting, calligraphy, sewing, and embroidery can be wonderful ways to put your mind at ease and simply focus on the task at hand. Research suggests that sewing is a natural anti-depressant and can take your mind off something troubling you. If you enjoy creating art, it might be worth setting up your own Etsy® account to sell your products.
Baking
Picture a recent event that you attended: wasn't there a sweet treat, salty appetizer, or flaky roll? If one of your favorite places is in a warm kitchen, rolling dough and dreaming up delicious creations, it might be time to monetize your baking skills. Create a Facebook page and invite all your friends to like it, then start letting the world know that you are taking orders for your famous cookies.
Playing an Instrument
If you can carry a tune or enjoy playing an instrument, consider reaching out to local restaurants to inform them of your talent. Live music is a huge draw for many shops and restaurants! Negotiate with a business and explain how you can liven up one of their events, or help them to create a full dining experience with music included.
Emotional/Social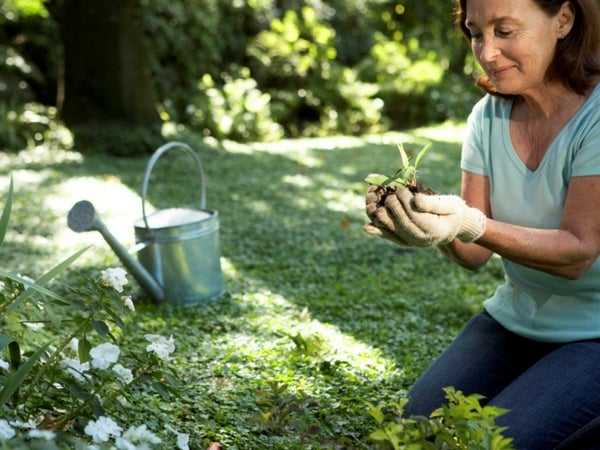 Organizing
Does the thought of a messy desk, room, or office drive you insane? You might be a natural organizer. While to you, this may seem like a no-brainer, many people struggle in this area and need help de-cluttering their space. As the need for professional organizing has continued to increase, organizations like the National Association of Professional Organizers provide tools for creating a business out of your passion for functional spaces.
Gardening
Gardening is a healing hobby that allows you to be outdoors, get some fresh air, and feel the sunshine, all while making something beautiful. While you might love gardening, there are plenty of people who don't and would pay for their garden beds to be maintained.
Shopping
Too good to be true? Yes, you can earn money shopping! For someone else, that is. If you enjoy spending time walking down the aisles, perusing products and talking with fellow shoppers about the latest products, becoming a professional shopper might be a fun way to socialize while spending someone else's money. There are many helpful resources out there to help you get started.
Mental/Intellectual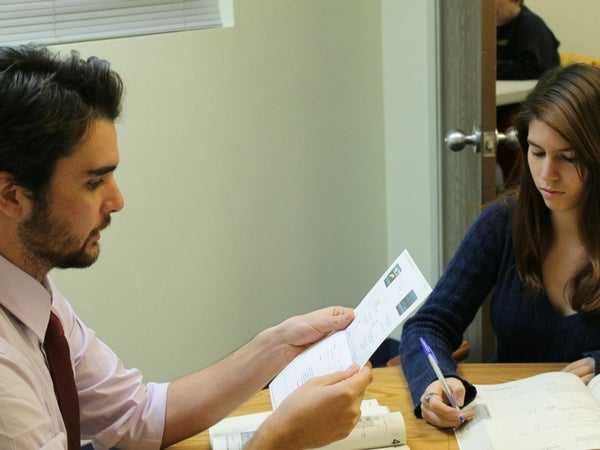 Technical Assistance
If you have a knack for fixing your finicky computer, or can come to the rescue when a friend's computer gets infected with a virus, it may be worth looking into offering your services to others. There are few things in life worse than an uncooperative technical device. Your skills could be of service to local businesses and individuals.
Tutoring
If you enjoy challenging your brain and flexing your brain power, tutoring someone struggling in a subject could be a great way to make a difference while keeping your own mind sharp. There are services out there to help you spread the word about your tutoring services, like Tutor Matching Service or Chegg® Tutors.
Blogging
When you are passionate about something and are always looking for the opportunity to talk to someone about your hobby, starting a blog could be a perfect way to earn income for sharing about it. You can develop a free website and create content around your hobby. This won't be an immediate money-making machine. However, if you continue to create interesting posts and connect with the right audience, your site could become successful enough to attract advertisers and bring in extra cash.
Spiritual
Hobbies that benefit your spiritual health are best left untapped in terms of earning income. Volunteering, singing, or participating in a book study may be wonderful options. Or, if you are a natural caregiver, consider offering help to someone with a disability or an elderly parent who may need help getting their groceries or running errands.
Whatever hobby you end up pursuing, consider how you can offer this service to someone who would see value in paying you for it, while keeping your overall health in mind.
Looking for more financial tips? Check out more of .
*Loan Amount is subject to loan approval. Loan terms and availability may vary by location.  Approval rate based on complete applications received across all Cash Store locations. Customers can typically expect to receive loan proceeds in less than 20 minutes; however, processing times may vary.
Loans / Advances are provided based on approved credit. Cottonwood Financial uses a proprietary model to evaluate the creditworthiness of each applicant for credit. Vehicle is subject to evaluation for title/auto equity loans. Please see the Licenses and Rates page for additional product details.
Cottonwood Financial offers consumer credit products that are generally short-term in nature and not intended for long-term borrowing needs. In Texas, Cash Store is a Credit Services Organization and Credit Access Business. Loans are provided by a non-affiliated third-party lender. 
Customer Portal residency restrictions apply. Availability of funds may vary by financial institution.