As of January 2023, there were 5.16 billion internet users across the globe, representing 64.4% of the global population. That's a pretty staggering statistic. And the truth is that people need loans for a lot, from shopping for houses to cars and other items wanted for daily life. In today's world, where technology has made everything easily accessible, loans have become a popular way to borrow money.
Loans offer a convenient and hassle-free way to get your funds without needing the money immediately. Whether you need the money to pay off debt, cover an unexpected expense, or fund a home renovation project, loans provide various options to meet your needs. However, with so many lenders and loan types, it can be overwhelming to choose the right one. So whether you need loans for bad credit or otherwise, this guide to loans will let you know what to look for.
What to look for in a lender
Lenders offer a highly convenient alternative to the days of yesteryear when you needed to visit a bank location in person and fill out page after page of paperwork as part of the application process. Today, you can apply for many loans in minutes with the right requested materials. 
But with the convenience comes potential risk, especially since it is so easy to click a button here or there. This guide to loans will help you understand what to look for and what red flags should make you walk away (literally and figuratively).
1. Interest rates and fees
One of the most important things to consider when choosing a lender is the interest rate they charge and any fees associated with the loan. Let's do a calculation of our own to show how important it is to understand the rates and fees. Using this interest rate calculator, assume a $3,000 loan with a 9.34% APR (the average personal loan rate according to the Fed's most recent data). If you take out this loan for three years and make only the minimum monthly payments, you will pay a total of $3,840.60 over the course of your loan. Even an interest rate of 1% less can save you $90. So, compare rates and fees from several lenders to ensure you get the best deal possible.
2. Loan terms 
If you apply for a loan, make sure the lender offers loan amounts and terms that meet your needs. Some lenders may have minimum and maximum loan amounts, and terms may vary from a few months to several years. Loan terms to look for include:
Loan amount - The total amount of money you will borrow
Repayment period - The length of time you have to repay the loan
Payment schedule - The frequency and amount of payments you will make to repay the loan, such as monthly, biweekly, or weekly payments
Collateral -  Property or assets you pledge to the lender as security for the loan; this could include your house, car, or investment accounts
Prepayment penalty - Also called an early payoff fee, this is the amount you will have to pay the lender if you pay your loan off early
Late payment fee - A fee you are charged if you make your payment after the due date, though be aware that if you do not make up your payment within 30 days, the lender may charge your loan off to a collector, and this could impact your credit score by as much as 180 points
Origination fee - A fee the lender charges to cover processing the loan
Grace period -The amount of time you have before you are required to make your first payment
Default - Your loan is considered in default if you are late on your payments or you fail to repay your loan terms
3. Reputation and customer service
Thousands of consumers take out new installment  loans for bad credit daily. So make sure that you learn from their experiences. Trustpilot, Google, and even Facebook are great places to see what other customers have said. You can also check your local Better Business Bureau or Attorney General website to see if there have been any complaints. Finally, pay attention to the contact center hours and how to communicate with a representative if you need help.
4. Application process and approval time
Check out the lender's application process and how long it takes to get approved. Some lenders offer a quick and easy online application process, while others may require additional documentation or a longer approval process.
5. Security and Privacy
Ensure the lender uses secure technology to protect your personal and financial information.  Look for lenders that use encryption and other security measures to keep your data safe. The loaning organization will sometimes indicate this during the application process for your loan or on their website in their privacy policy, as is the case with Cash Store. If you can't seem to locate that, you can always discuss what security practices they use at any time.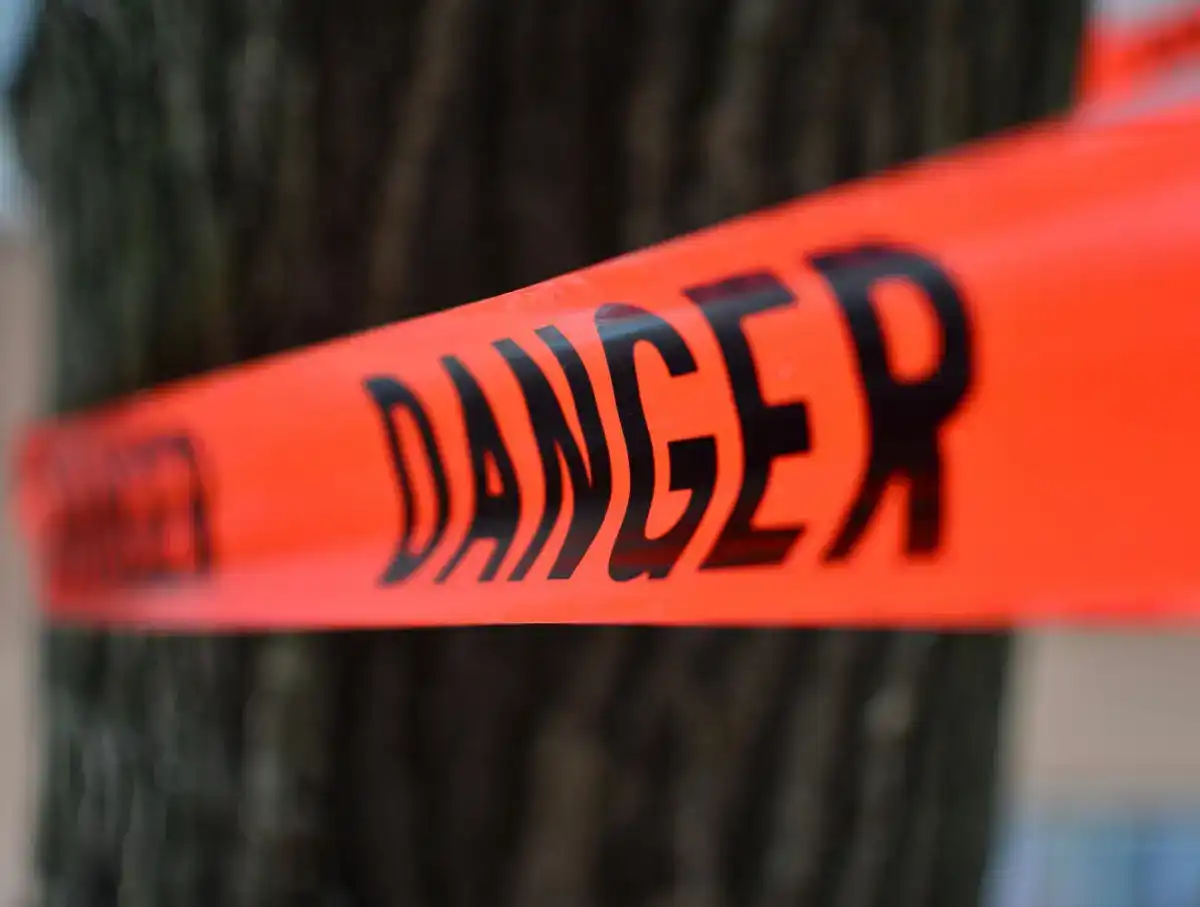 Red flags that you should look for 
Researching and carefully considering your options before working with a lender is essential. If you experience one or more of the following red flags, consider it an indicator that you should look for an alternative lender to work with.
There are several red flags that you should watch out for when considering working with a lender:
Unregistered or unlicensed - Lenders must be registered and licensed to operate in the states where they do business. If they are not, it is a major red flag.
Poor reputation - As we shared earlier, you should check the lender's reputation by reading customer reviews and researching the company online. If there are numerous complaints about the lender, it is best to avoid them.
High-pressure sales tactics - If the lender pressures you to take out a loan or sign up for services, it is a red flag. Reputable lenders will provide information about their services and products but will not pressure you to decide.
No physical address or phone number - If the lender does not have a physical address or phone number on their website, this is cause for alarm. It can be difficult to reach the lender if there is a problem or dispute. And this could be a sign of a deceptive lender.
Upfront fees - If the lender requires you to pay upfront fees before you can receive your loan, it is a red flag. Reputable lenders will only charge fees disclosed in the loan agreement, and you should never be charged an application fee. 
Payday lenders - Though there are many reputable payday lenders, it is critical that you proceed with caution. These loans come with high-interest rates and typically must be paid back before your next payday. Emergency loans and installment loans often provide more lucrative terms.
Guaranteed approvals - No lender can guarantee approval for a loan, especially if you have bad credit. If a lender makes this claim, don't assume what they say is true.
Unreasonable loan terms - If they seem too good to be true, they probably are. Be cautious of lenders offering loans with extremely low-interest rates or no credit check. These loans may have hidden fees or high-interest rates that can trap you in a cycle of debt.
Cash Store offers emergency loans with clear terms and no hidden fees 
If you need an emergency loan and reside in Idaho, Texas, or Wisconsin, Cash Store can help.  We offer a reputable and personal approach to lending and have a long-standing history of approving cash advances quickly for qualified customers without the need for a credit history or credit score. We look forward to helping you too.
*The content on this page provides general consumer information or tips. It is not financial advice or guidance. Each person's circumstances are unique. The Cash Store may update this information periodically. This information may also include links or references to third-party resources or content. We do not endorse the third-party or guarantee the accuracy of this third-party information. There may be other resources that also serve your needs. 
*Loan Amount is subject to loan approval. Loan terms and availability may vary by location.  Approval rate based on complete applications received across all Cash Store locations. Customers can typically expect to receive loan proceeds in less than 20 minutes; however, processing times may vary.
Loans / Advances are provided based on approved credit. Cottonwood Financial uses a proprietary model to evaluate the creditworthiness of each applicant for credit. Vehicle is subject to evaluation for title/auto equity loans. Please see the Licenses and Rates page for additional product details.
Cottonwood Financial offers consumer credit products that are generally short-term in nature and not intended for long-term borrowing needs. In Texas, Cash Store is a Credit Services Organization and Credit Access Business. Loans are provided by a non-affiliated third-party lender. 
Customer Portal residency restrictions apply. Availability of funds may vary by financial institution.