Dallas is the perfect embodiment of Texas: big, bold, bustling, and lots to do. Although you can certainly find a lot of great places to spend your hard-earned money, Dallas offers an array of options that cost hardly anything — or even nothing at all.
It may seem a little overwhelming when trying to decide on which places you should visit in Dallas when you're trying to save some cash. Fortunately, I've taken care of that for you! Below, I've listed a handful of things to do in Dallas that are ideal for those wanting to keep costs to a minimum, while still experiencing the best of what the city offers residents and visitors alike.
Let's start things off with one of the more unique and surprising places in the entire city...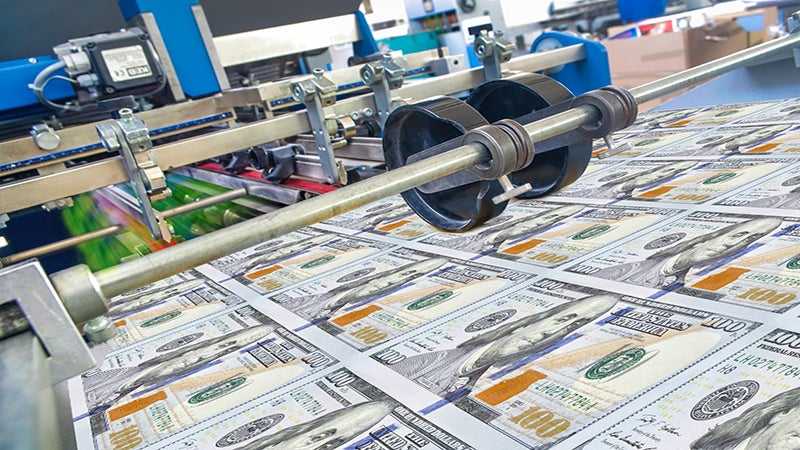 Go See Where Your Cash is Printed
Want to look at millions of freshly printed dollars — for free? If you think Washington, D.C. is the only place that prints cold hard cash, you may be surprised to learn that Dallas does too. In fact, Dallas and D.C. are the only two places in the world where U.S. currency is printed.
The Bureau of Engraving and Printing's Western Currency Facility offers public tours of the facility during the week, allowing visitors to have a behind-the-scenes look at stacks upon stacks of cash right off the press, just before they get shipped off to the Federal Reserve. Who knows, maybe some of the bills you see may eventually wind up in your pocket!
Aside from the up-close views of cash in the facility, you can also enjoy two floors of interactive displays and exhibits that provide fun and interesting information about the process and facility — all part of a 45-minute tour. The tour is completely free and you don't even need a reservation to visit.
Oh, and here's a tip I learned the hard way: All electronics (yes, this means your phone) must be left in your vehicle before being allowed to board the shuttle that transports you to the facility from the parking lot.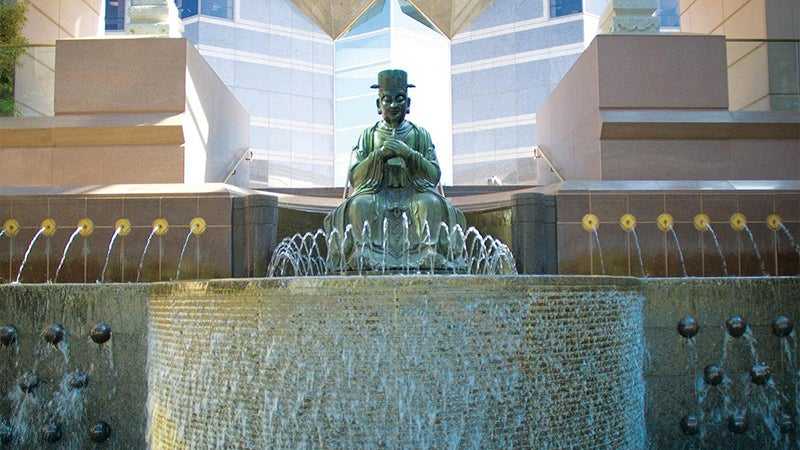 Admire the Crow Collection of Asian Art
It's not often that you encounter a world-class art museum dedicated to one specific region of the world, but Dallas has one, and it's entirely worthy of a visit. Named after the local real estate developer who much of the initial collection was sourced from, the Crow Collection of Asian Art is one of the only U.S. museums that has a sole focus on strictly Asian art.
The beautiful gallery features more than 500 different pieces of art from Japan, China, and Southeast Asia, all distributed throughout two levels. Once inside, you can explore a series of galleries displaying art objects, paintings, scrolls, and large architectural pieces, some dating back to the 10th century. Jade collections, a rare full suit of samurai armor from the Edo period, and works from Liu Yonggang are among the many highlights, and don't miss the outdoor sculpture garden either!
Depending on when you come, you may also get to encounter special exhibitions that feature art from international collectors, other prominent museums, and private institutions. Regardless of when you stop by, you'll never pay a cent to enter — the Crow Collection of Asian Art is always free.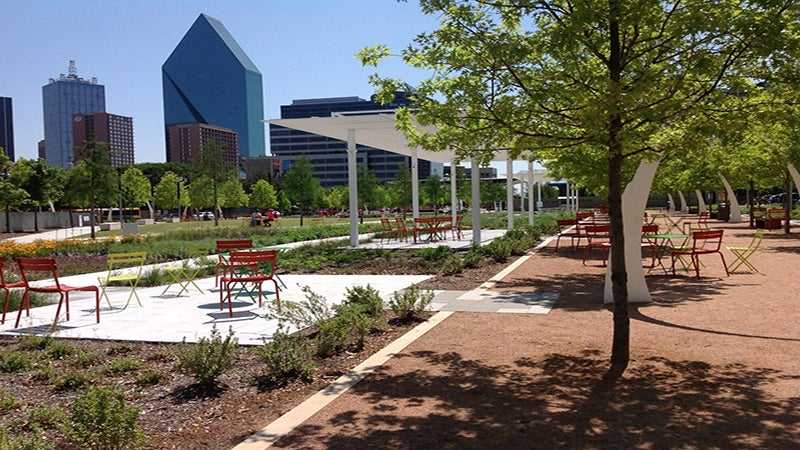 Visit Klyde Warren Park
Free parks centered in the middle of sprawling urbanized cities are not exactly a new phenomenon, but the Klyde Warren Park is no ordinary urban park. Situated on the top of an old sunken freeway, the 5-acre space is home to plenty of outdoor activities, trails, games, and an array of revolving outdoor programs that include everything from dance lessons to free movie screenings.
The dynamic and diverse park space is still relatively new, but it has already made a huge impact on the city and continues to be a favorite for those looking to get away from the bustle of the city that surrounds it. Everything at the park is free, but you do have the option of eating at the ultra-modern Savor restaurant or sampling any of the various food trucks that set up shop at the park each day.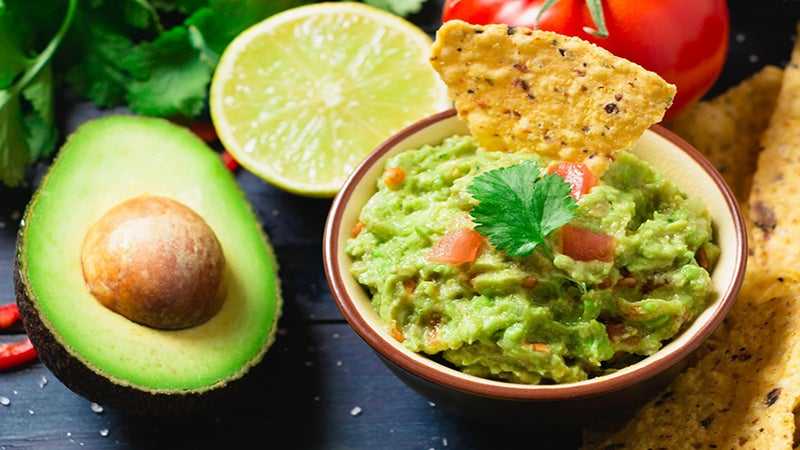 Have Some Free (Upscale) Guacamole
I'm a big fan of free things — particularly free food. I know this may sound hard to believe, but there's a place in Dallas where you can get free guacamole AND tequila daily. What makes it harder to believe is that these free offerings can be found at the Ritz-Carlton Hotel.
Each night, at 6:00 p.m. inside the Ritz-Carlton Downtown Dallas lobby, you can be treated to free chips, guacamole, and margaritas, all prepared fresh on the spot by the hotel's resident Guacamologist. Yes, a Guacamologist. Is this real life? Absolutely.
The freshly made guacamole is paired with selections from the hotel's illustrious tequila vault, which includes a miniature version of Dean Fearing's signature margarita from his restaurant within the hotel. All are welcome to join, even your kids. If you've been wandering around downtown all day, this is the perfect way to cap it all off. You can even take the always-free McKinney Avenue Trolley right up to the front of the hotel if you want the full complementary experience.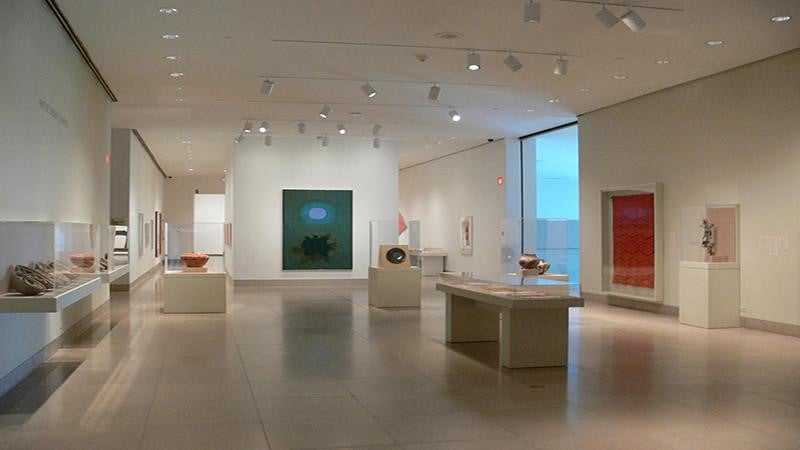 Experience the Dallas Museum of Art
Art museums are always a must-visit in any major city, and Dallas is no exception. The Dallas Museum of Art ranks among the top-rated museums in the United States, and you can take it all in for the low cost of absolutely nothing.
Situated inside a 370,000-square-foot building designed by New York architect Edward Larrabee Barnes, the DMA is itself a work of art and houses a massive art collection totaling over 23,000 items from around the world, dating from the third millennium BC to present day. Within the DMA's walls, you'll find works from Pollock, Rothko, Monet, Rodin, and Picasso — and that's just a few of the famous names.
Again, general admission is always free! Do yourself a favor and set aside a few hours to enjoy all this place has to offer.
Dallas is obviously a big city, and the above places are just a few of the things you can do for cheap or free. Here are a few other ideas worth considering while in town:
For more helpful tips on saving money, budgeting, and inexpensive travel recommendations, be sure to check out more from the Cash Store blog today!
*Loan Amount is subject to loan approval. Loan terms and availability may vary by location.  Approval rate based on complete applications received across all Cash Store locations. Customers can typically expect to receive loan proceeds in less than 20 minutes; however, processing times may vary.
Loans / Advances are provided based on approved credit. Cottonwood Financial uses a proprietary model to evaluate the creditworthiness of each applicant for credit. Vehicle is subject to evaluation for title/auto equity loans. Please see the Licenses and Rates page for additional product details.
Cottonwood Financial offers consumer credit products that are generally short-term in nature and not intended for long-term borrowing needs. In Texas, Cash Store is a Credit Services Organization and Credit Access Business. Loans are provided by a non-affiliated third-party lender. 
Customer Portal residency restrictions apply. Availability of funds may vary by financial institution.