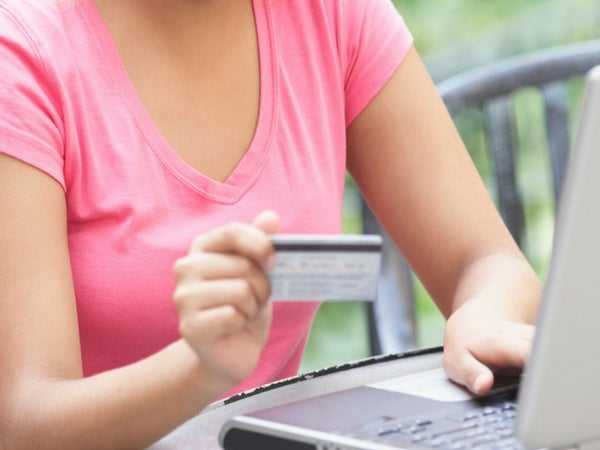 How do you feel when you hear the words 'credit score?' For many, it's a cue to break into a cold sweat. While this topic can be taboo, it really isn't as hard to understand as many peopel tend to think.
So, let's look a little deeper into this. What qualifies as a 'good' credit score? What's a 'bad' one?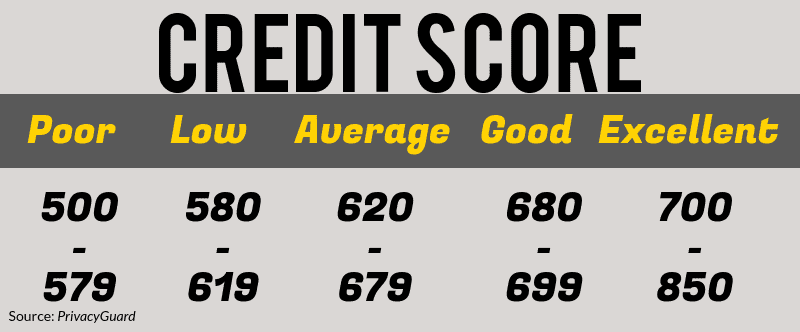 On average, Americans have a credit score of 682, which should provide reassurance and confidence that you too can boost your score if it's lower than you'd like it to be.
What Makes Up a Credit Score?
Knowing what goes into your credit score can help you to better understand how different variables affect it.
Payment history
Amounts owed: balances and debt
Length of credit history
Types of credit used
Length of time since applied for new credit
Why Should You Care about Your Score?
If you're like I was 10 years ago, you probably have no clue where your credit score stands and don't really care to know. It wasn't until I discovered mine was too low to qualify for a car purchase that I realized how important it was to know where I stood, credit-wise. Educate yourself early so that you can be prepared when the time comes to make a large purchase, like a house or car.
Protect Your Identity
There is no value in building a good credit score if someone steals it and uses it for his or her gain. Protect your identity and don't leave anything with your personal identifiable information in public sight. It's not a good idea to give personal information to someone through text, email, or anything unsecure.
If you want to be highly proactive, it's wise to use a service to monitor your credit and alert you if anything seems amiss. There are plenty of services that can monitor your credit daily: PocketGuard, LifeLock, Wallethub, and many more.
Resolving identity theft can take anywhere from seven hours to 1,200 hours, according to LifeLock. The earlier you know, the better. The longer a thief has access to your credit, the more damage they can do. Check with a verified credit agency to see if anyone has tried to use your credit to qualify for a loan.
If you suspect you have been a victim of identity theft, you can freeze your credit. This will keep banks, lenders, and landlords from putting a hit on your credit score if someone is trying to benefit from your assets.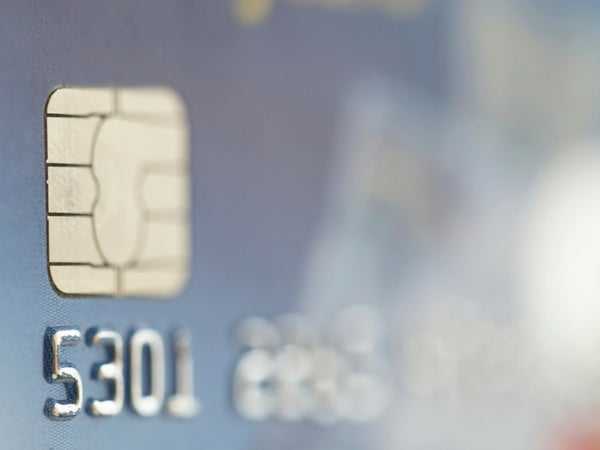 Know Your Credit Score
You need to know your credit score to be able to fix it. Face the facts and learn your score. Once you know it, you can make changes to improve it. Review your history and make sure everything is correct. Your credit shouldn't suffer from something that is inaccurate or recorded incorrectly. If you notice any inaccuracies on your report, make the necessary calls to get the hits removed.
If all appears accurate, just not ideal, consider writing to a creditor who previously sent you to collections and ask if they'd be willing to mark your debt as 'paid' if you pay them back, or even erase it. While this isn't always successful, it never hurts to ask.
You can attain a free credit score report once a year from AnnualCreditReport.com. Contrary to popular opinion, 'Obtaining your own credit report does not negatively or positively impact your credit,'Tonya,My Fab Financeblogger, shares.
How Do I Improve My Credit Score?
Here are three tactics to improve your credit score. Consider which will work for you and make it happen!
1. Apply for a Credit Card
To build credit, you must have a history of good deeds. Get a credit card and use it wisely. Don't go up to the credit limit each time and always pay on time. While you can always close an account, keep it open for as long as possible to show length of payment history and credit utilization.
2. Ask a Relative or Trusted Friend to Be an Authorized User
Consider the person and if they will improve your score, of if they are having a hard time themselves. Ask a trusted friend or relative if they would be open to adding you to his or her credit card. However, understand that this is a big ask and be cordial if they say no.
3. Apply for a Credit-Builder Loan
A credit-builder loan will help you improve your credit. The money borrowed will be held by the lender until the loan is repaid. Your routine payments will be reported to credit bureaus.
While your credit score can't make a huge leap with one change... over time, it can improve. Don't get frustrated and continue to make wise financial decisions and watch yoru points increase.
If you want more financial advice, check out our posts on money management.
*Loan Amount is subject to loan approval. Loan terms and availability may vary by location.  Approval rate based on complete applications received across all Cash Store locations. Customers can typically expect to receive loan proceeds in less than 20 minutes; however, processing times may vary.
Loans / Advances are provided based on approved credit. Cottonwood Financial uses a proprietary model to evaluate the creditworthiness of each applicant for credit. Vehicle is subject to evaluation for title/auto equity loans. Please see the Licenses and Rates page for additional product details.
Cottonwood Financial offers consumer credit products that are generally short-term in nature and not intended for long-term borrowing needs. In Texas, Cash Store is a Credit Services Organization and Credit Access Business. Loans are provided by a non-affiliated third-party lender. 
Customer Portal residency restrictions apply. Availability of funds may vary by financial institution.