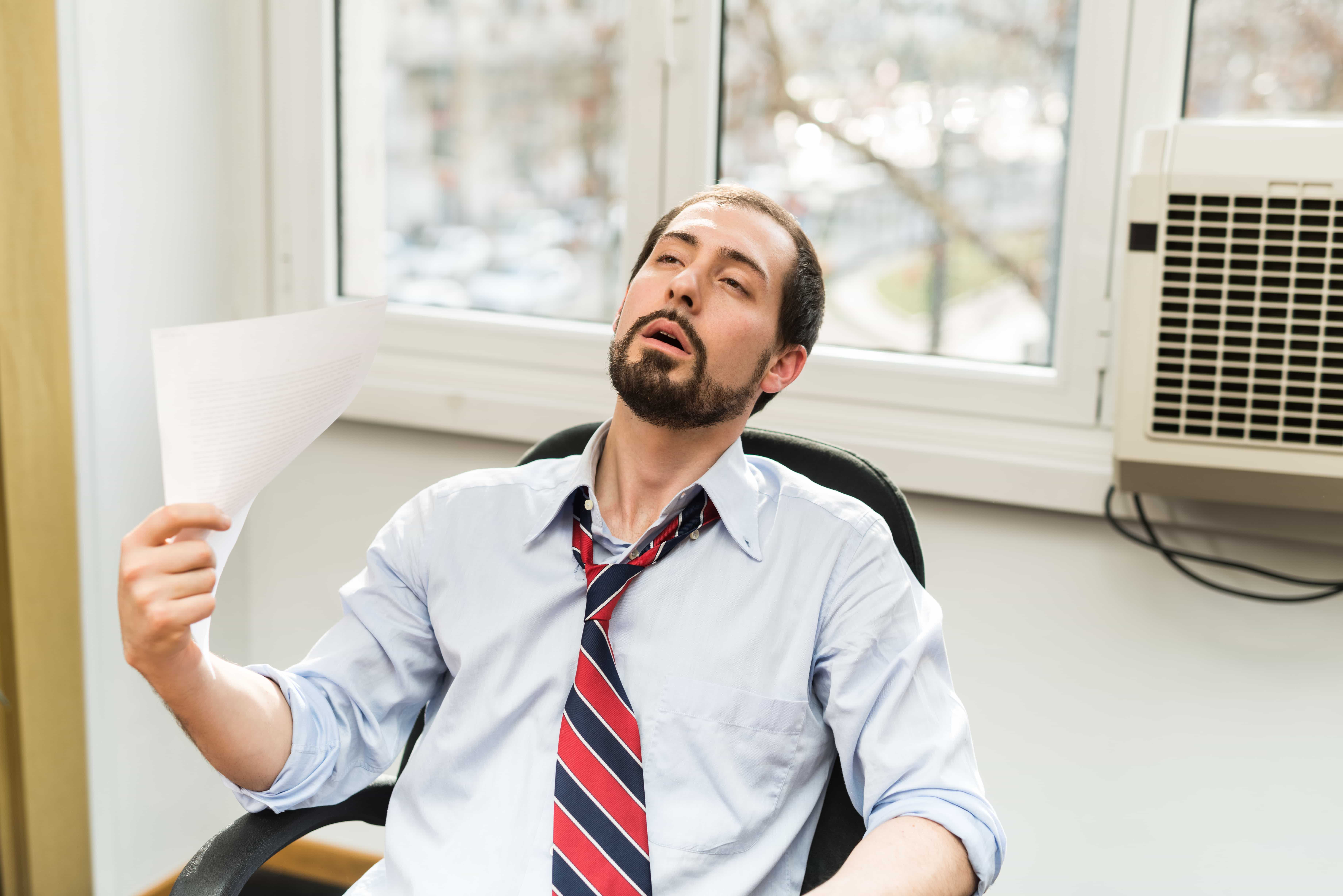 In the first part of our new series about unexpected life occurrences, I wanted to help anyone who had to deal with one of life's worst inconveniences: a broken air conditioner. As warmer weather creeps up on us, it's time to start assessing your cold air situation and make sure your A/C is up for the challenge of another three to four months of summer. If worst comes to worst, remember that even though you are uncomfortably warm, there are a lot of affordable ways to cool off again.
Try to Find an Affordable Fix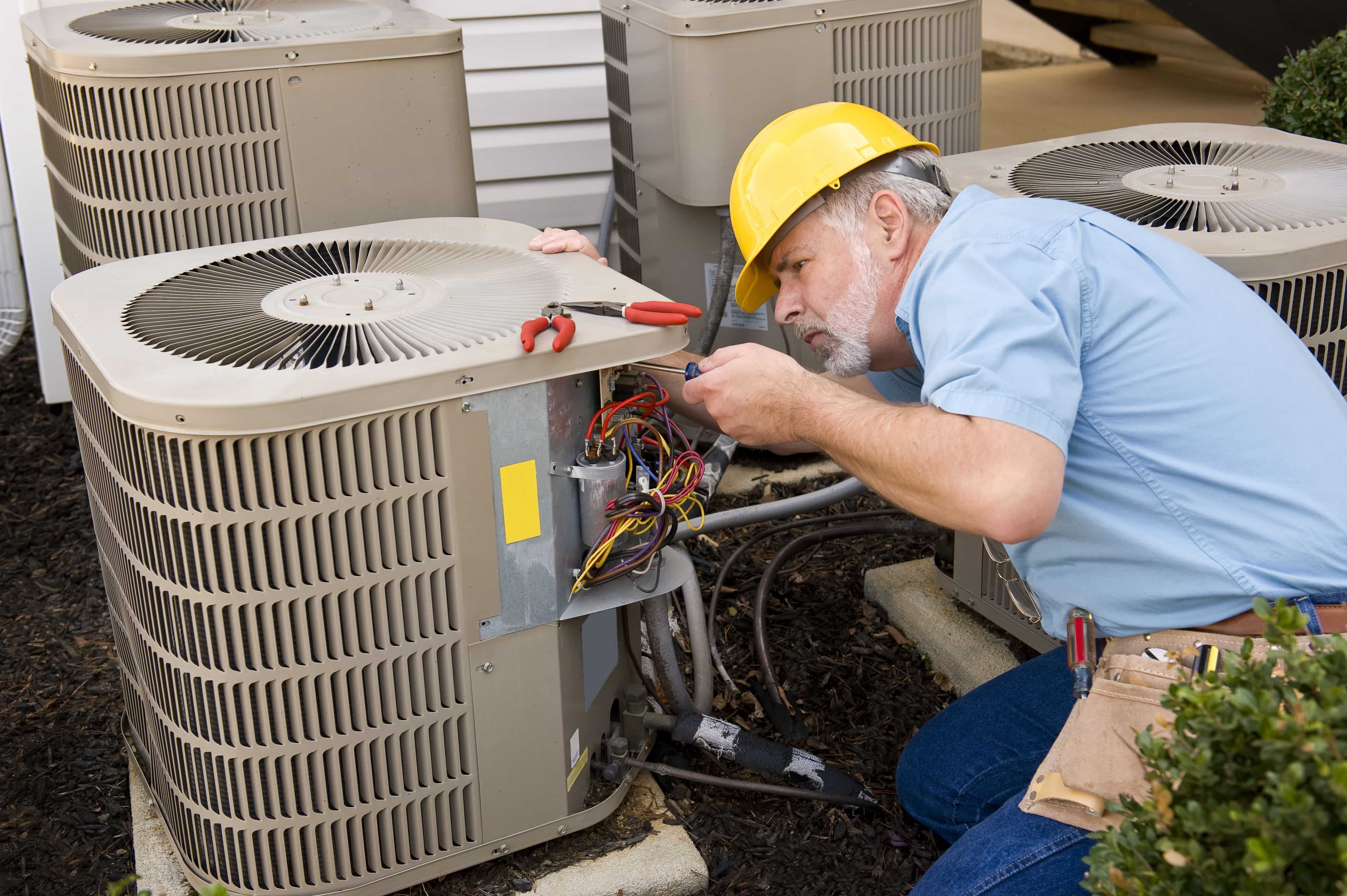 The best-case scenario in a broken A/C situation is that you can get it repaired without breaking the bank. An HVAC service call can cost up to $250 just to have a technician come and figure out what the problem is. After that, the costs can easily get into the thousands. A good rule here is to look at your financial situation and set a budget for this, even if it's unrealistically low. Don't let yourself get talked into going over budget. Use resources like and Craigslist to find the most affordable options. Looking at smaller, local shops might give you more room for negotiation and the potential to make smaller monthly payments.
Window Units or Portable Air Conditioners
If repairing or replacing your HVAC system isn't viable, there are still plenty of options to keep you cool. Window unit air conditioners are a popular way to keep electric bills low. They are especially helpful in smaller spaces and drain themselves outside. A drawback of window units, though, is that you are limited to the size and shape of your windows. Additionally, not only are you losing whatever view you might have, you also might not be able to fit the most efficient option into your window. They also lack portability, so if you spend time in multiple rooms of your home, you may need to buy one for each. Luckily, if you shop around, you can most likely find a window unit A/C for under $100.
Portable air conditioners are another practical choice for replacing an HVAC system. A big advantage that portable A/Cs have over window units (and even central air) is that you are only cooling the rooms you want, and not an entire house, which saves money on the electric bill. They are also (as the name implies) portable and not tethered to one room. So, depending on the size of your house, you may only need to purchase one. The biggest drawback of portable A/C units is that they cost a bit more (around $200 on the low end), and they use more electricity than a window unit. Even though they are much more portable than a window unit, they are still not 100% portable because you'll still need to vent the warm air out of a window.
Keeping Your Home Cool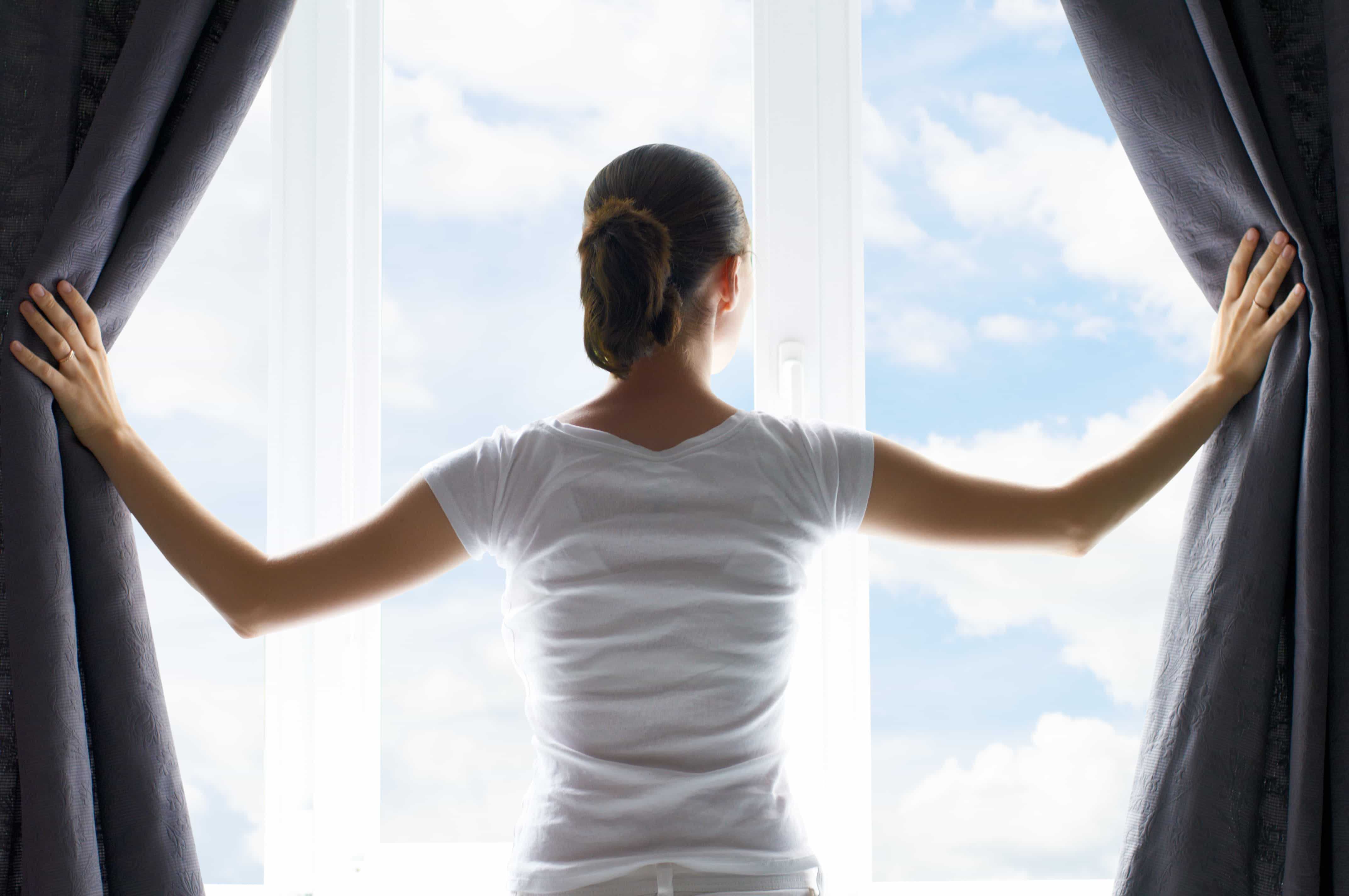 There are a number of things you can do in your house with or without an HVAC system that will help keep it cooler:
Keep your blinds closed and consider investing in blackout curtains, which keep your home insulated up to 25% more than normal curtains.
Fans are a huge asset to a summer cool down. Although they don't actually blow cold air, they do circulate the air around your house and give you the sensation that you are being cooled. Fans are also much cheaper than a window unit or portable A/C and use significantly less power. If you live in a low-humidity area, you could go to the next level and consider getting a misting fan.
Turning your ceiling fans to rotate counterclockwise during the summer will help keep the air circulating.
Standard incandescent light bulbs waste 90% of their energy by emitting heat. A different type of bulb (LEDs or CFLs) will lower temperatures and your bills.
Learn how to grill. Using the oven or stove in your home obviously brings a lot of heat with it and can warm up your whole house.
In the event of an air conditioner catastrophe, try your best to keep your cool both physically and metaphorically. There are a lot of options to wade through to figure out which one might be right for you. Don't forget to for even more money saving tips!
*Loan Amount is subject to loan approval. Loan terms and availability may vary by location.  Approval rate based on complete applications received across all Cash Store locations. Customers can typically expect to receive loan proceeds in less than 20 minutes; however, processing times may vary.
Loans / Advances are provided based on approved credit. Cottonwood Financial uses a proprietary model to evaluate the creditworthiness of each applicant for credit. Vehicle is subject to evaluation for title/auto equity loans. Please see the Licenses and Rates page for additional product details.
Cottonwood Financial offers consumer credit products that are generally short-term in nature and not intended for long-term borrowing needs. In Texas, Cash Store is a Credit Services Organization and Credit Access Business. Loans are provided by a non-affiliated third-party lender. 
Customer Portal residency restrictions apply. Availability of funds may vary by financial institution.