In spring 2023, 16.9 million students embarked on their educational journey in postsecondary institutions across the U.S. Around 14.2 million were enrolled in undergraduate programs, while approximately three million pursued graduate-level studies. These numbers reflect the eagerness to learn and pursue dreams but also shed light on college students' financial challenges.
The average expenses for a year of college, including textbooks, supplies, and daily living costs, have surged to a daunting $36,436 per student. This marks a remarkable doubling since the beginning of the 21st century, with an annual growth rate of 2% over the past decade. The weight of these expenses can be overwhelming for students already navigating demanding courses.
This article is here to guide college students and their parents with some college-living hacks. Our suggestions help you keep your housing and meals within budget. Let's embark on a frugality journey, discovering savvy strategies that promise to ease the financial strain while maximizing the quality of your college life.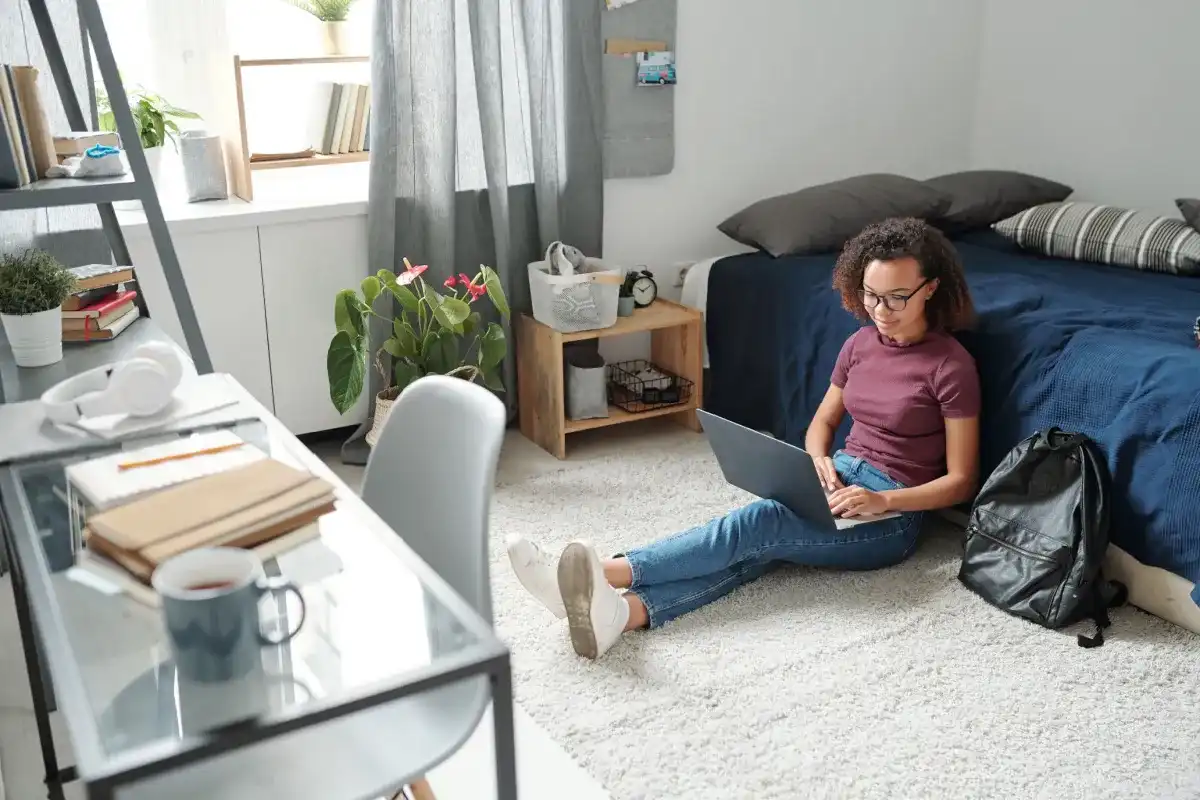 College Living Hacks 101
Pursuing higher education brings immeasurable opportunities, but it also unfurls many financial challenges, especially regarding housing and meals. A survey conducted in 2022 unveiled the harsh reality: more than 80,000 community college students admitted to struggling with obtaining enough food to eat within the last month. Similarly, a quarter of students burdened with rent confessed to grappling, at least once in the past year, to meet their housing expenses.
The stereotype of a college student surviving solely on budget-friendly ramen noodles has evolved into something more concerning. Another survey disclosed that one in five students now faces housing insecurity, defined as lacking a permanent place of residence while pursuing studies. The landscape has shifted, and college life demands innovative approaches to make every penny count.
Welcome to the world of "college living hacks" — strategies for smarter financial decisions. Let's explore ingenious ways to tackle the looming costs of housing and meals without compromising your education or well-being.
Assessing Your Current Financial Landscape
Before diving headfirst into college living hacks, taking a step back and assessing your current financial situation is essential. In the quest to save money during your college years, the first stride is to evaluate where you stand financially. One effective tool for this task is the 50/20/30 budgeting system.
The 50/20/30 budgeting system is a straightforward yet potent method to manage your finances. It suggests dividing your income into three categories: 
50% for needs
20% for savings
30% for wants
Needs encompass essential expenses like housing, utilities, and groceries, while wants include non-essential indulgences. For instance, a need might be rent, while a want could be dining out.
Understanding the distinction between wants and needs is crucial, especially for college students operating on a tight budget. Beyond college, the habit of saving can have a lasting impact. Starting a savings plan in college can eventually aid in securing an apartment deposit or even contribute to a downpayment on a house after graduation.
To take charge of your finances, begin by tracking your expenses meticulously and comprehending your existing sources of income. This foundational step in student budget management will set the stage for implementing college living hacks that align with your financial reality.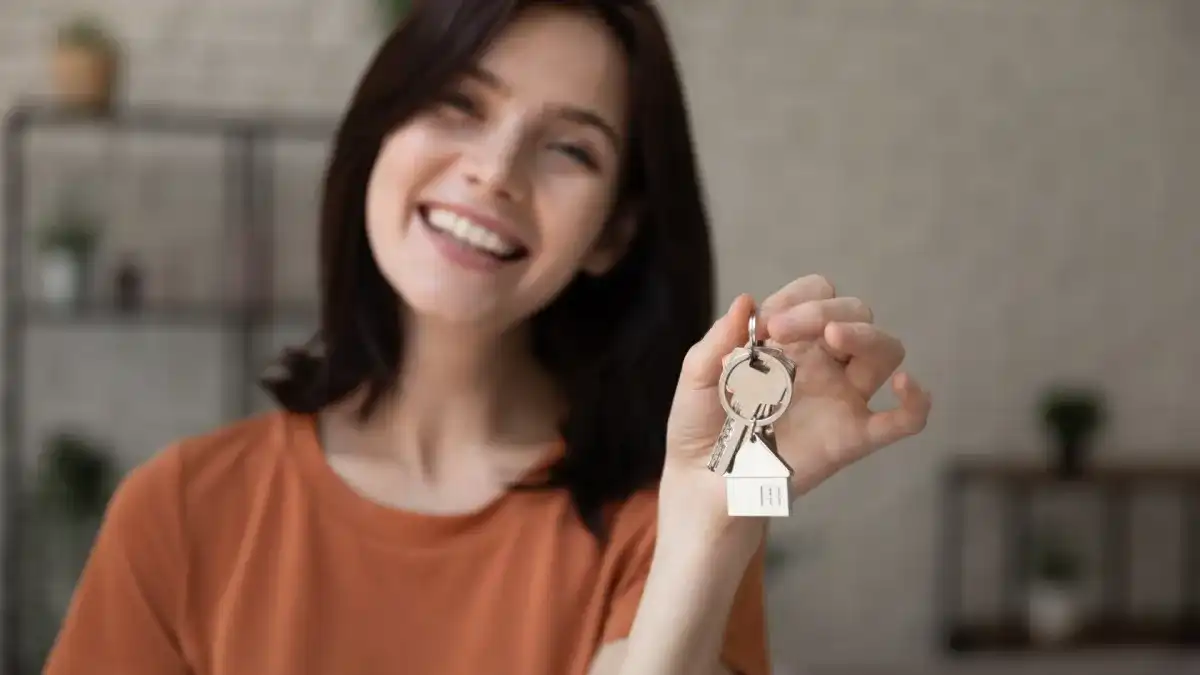 Smart Housing Solutions: Making the Most of Your Budget
While many first-year students find themselves in dorms, the landscape shifts as sophomore year approaches. Off-campus living becomes a sought-after option, offering more independence and often more budget-friendly choices. 
Transitioning from dorms to alternative cost-effective college housing is a prime opportunity for financially savvy college living hacks, allowing students to optimize their living arrangements while keeping their budget in check.
Off-Campus Housing Hacks
Transitioning to off-campus housing offers a gateway to increased independence and, often, more budget-friendly choices. To embark on this journey smartly, start with these college living hacks:
Know Your Budget: Refer back to your student budget and the needs section to understand what realistic portion can be dedicated to housing expenses.
Begin Early: Don't wait until the last minute; start your search ahead of time to secure better deals. Many students start looking the previous spring for housing for the following fall.
Cost Comparison: Compare on-campus living costs with off-campus options to pinpoint potential savings.
Embrace Roommates: Sharing costs with roommates can significantly drive down expenses.
Subleasing: Explore subleasing opportunities for shorter-term arrangements.
Online Student Housing Platforms: Utilize dedicated online platforms for student housing listings.
Seek College Recommendations: Inquire with your college for recommended off-campus housing options.
Scout Surrounding Areas: Venture into nearby towns for potentially more affordable choices.
These hacks ensure that your off-campus housing venture aligns with your financial objectives, making your college living experience both comfortable and cost-effective.
On-Campus Housing Savings 
While independence beckons, on-campus housing and thrifty dorm living presents its own financial advantages. The convenience of residing within the campus grounds is undeniable. However, it's essential to consider the financial aspect too.
On-campus housing, though convenient, often comes with a price tag of more than $10,000 per academic year. That said, while off-campus options may initially seem cheaper, additional expenses for utilities, furniture, and fixtures can accumulate, potentially leveling or surpassing the cost of on-campus living.
To make the most of on-campus housing, select budget-friendly options. Prioritize shared accommodations, consider meal plans, and explore different housing tiers to balance cost and comfort. With a discerning approach, on-campus living can harmonize convenience and financial know-how, making your college experience more affordable.
Renting Strategies 
Renting off-campus can be a savvy move, but it requires strategic finesse. Here are some college living hacks to master the art of renting:
Negotiation Skills: Don't hesitate to negotiate rent; landlords might be open to discussions.
Hunt for Deals: Scout for deals and special offers on apartments; many landlords offer student discounts.
Student Promotions: Explore student-specific promotions that cater to your budget constraints.
A crucial element is selecting a landlord who values responsibility. Opt for a landlord who requires individual contracts from each renter. This precaution ensures you're not held accountable if your roommate defaults on payments or damages the property. 
Armed with these strategies, you can find secure and affordable housing solutions that align perfectly with your student budget management goals.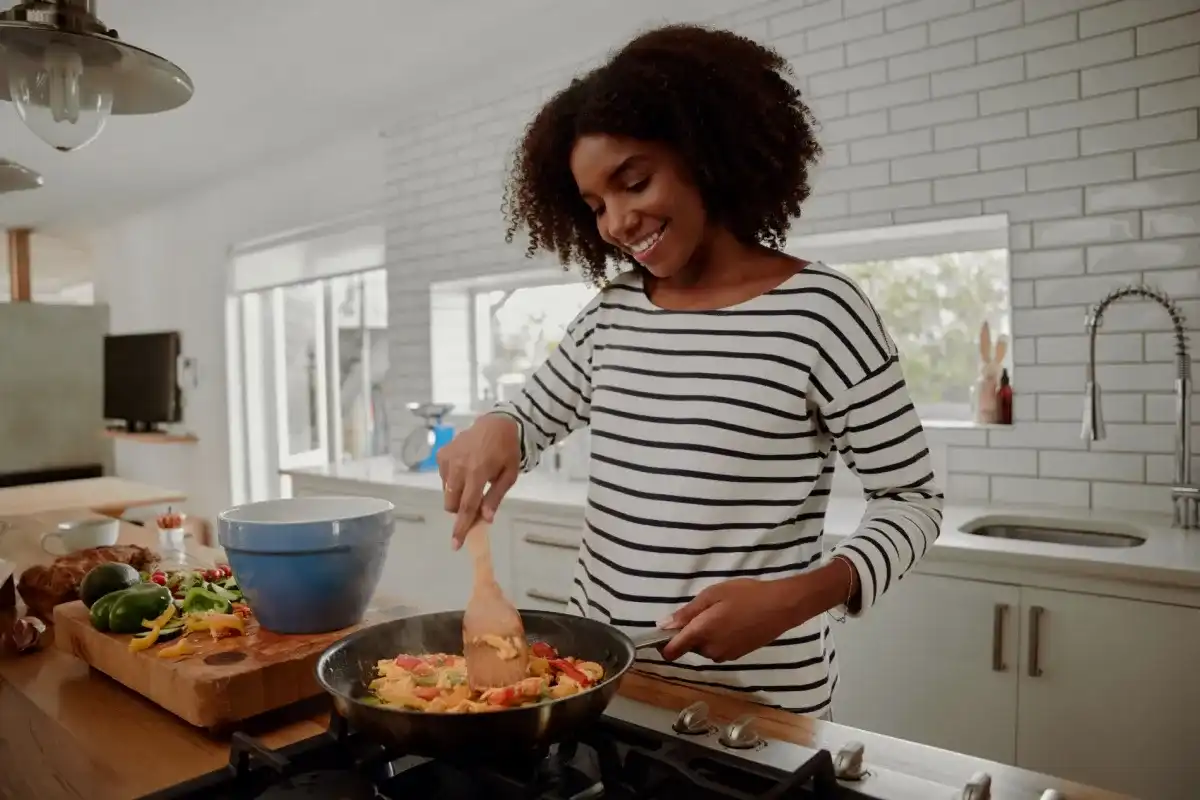 Budget-Friendly Meal Planning for Students: Eating Well Without Overspending
Navigating college life requires fueling your body right, but that doesn't mean breaking the bank. The average college student needs 1,500-3,000 calories daily, with athletes sometimes requiring over 4,000. Unfortunately, about one in three American college students currently face obesity. In a 2021 survey, 44% described themselves as above a healthy weight.
Balancing nutritional health and budget constraints is key. Opt for smart food choices like whole grains, lean proteins, and a rainbow of fruits and veggies. Embrace meal planning for students to avoid costly impulse purchases. With strategic student budget management and mindful eating, you can nourish your body effectively without overspending, fostering well-being during your college journey.
Meal Prepping and Batch Cooking 
Ever heard of meal prepping? Whether you're off-campus or utilizing your dorm kitchen, it's a game-changer for college students. Meal prepping involves preparing multiple meals in advance and storing them for future consumption.
This technique offers a host of advantages. For starters, it saves both time and money. Off-campus students can leverage this even more, but on-campus dwellers can still benefit from it. Meal prepping can cut costs by up to 50% compared to dining out or ordering takeout. You can significantly reduce monthly expenses by planning your meals and purchasing ingredients in bulk.
Plan balanced menus with staple ingredients like grains, proteins, and veggies for budget-friendly and nutritious meals. Explore websites that offer meal-prepping recipes and advice to spice up your culinary journey. With this strategy in your toolbox, your college dining experience can be both satisfying and financially savvy.
Using Campus Meal Plans Wisely
Maximizing your campus meal plan is an art; knowing the ropes can spare your budget. It all begins with understanding your college's meal plan system. Different plans call for different strategies, typically falling into pay-per-swipe or pay-per-item categories.
Know your eating habits, too. Whether you're a full-meal enthusiast or a grazer, estimate your consumption patterns. If your plan offers a daily free swipe, use it for the costliest meal of the day, ensuring you benefit daily.
Make the most of the included meals to stretch your plan's value. Customize your plan's scope to your needs. Keep tabs on your spending to assess if fewer swipes or less cash suits you better. Balance is key – running low on your account can lead to unplanned expenses. With these insights, your campus meal plan can be a cornerstone of your financially savvy student budget management.
Grocery Shopping Hacks 
Crafting tasty and budget-friendly college meals requires smart grocery shopping. Here's the recipe for success:
Master Meal Planning: Plan your meals in advance to curtail impulse purchases.
Sale Sensibility: Shop during sales to snag discounts on essentials.
Coupon Clipping: Utilize coupons to cut costs on your favorite items.
Bulk Buys: Buy staples in bulk for long-term savings.
Here's your college student grocery shopping checklist:
Peanut butter
Jelly
Bread
Soup
Ramen noodles
Fresh veggies
Fresh fruit such as bananas and apples
Pita chips
Hummus
Yogurt
Pizza bites
Cheese slices
With these strategies and a well-crafted shopping list, you'll be well on your way to saving money on student meals while enjoying tasty and nutritious options.
Exploring Affordable Cooking Alternatives
Choosing between cooking at home (or in your dorm kitchen) and dining out goes beyond taste – it's a budget-savvy decision, too. While it might be fun to visit Taco Bell often to make a selection off their dollar menu, it's important to remember that fast food offers little nutritional value. 
Cooking at Home vs. Eating Out 
The costs of cooking at home vs. dining out are striking: it's about five times pricier to order restaurant delivery than cooking at home. Even meal kits, marketed for convenience, can be three times costlier than whipping up a homemade feast.
Carb-based meals yield the most savings when you cook at home compared to restaurant prices. Pasta, rice, and potatoes become budget-friendly champions. Pay attention to how much you eat, as carb-laden meals can quickly pack on the pounds.
But what about socializing? Instead of costly restaurant outings, host potluck dinners, picnics, or themed movie nights in your dorm or college apartment. It's an enjoyable way to bond with friends while staying financially savvy. With these alternatives, you can savor the flavors and savings of making mindful choices about your meals and social gatherings.
Innovative Dining Solutions 
Embracing innovative dining solutions can revolutionize your college experience nutritionally and financially. Consider stepping beyond conventional choices and exploring these options:
Food Co-ops: Joining a food cooperative or co-op allows you to pool resources with others, buying bulk groceries at reduced prices.
Community Kitchens: Many campuses have communal kitchens – seize this opportunity to whip up nutritious meals with friends and share costs.
Get inventive with your cooking, too. Prepare large batches of budget-friendly staples like rice, beans, or roasted veggies. These can be transformed into various dishes throughout the week.
Thinking outside the cafeteria tray can empower you to create wholesome, cost-effective meals that tantalize your taste buds and ease your wallet.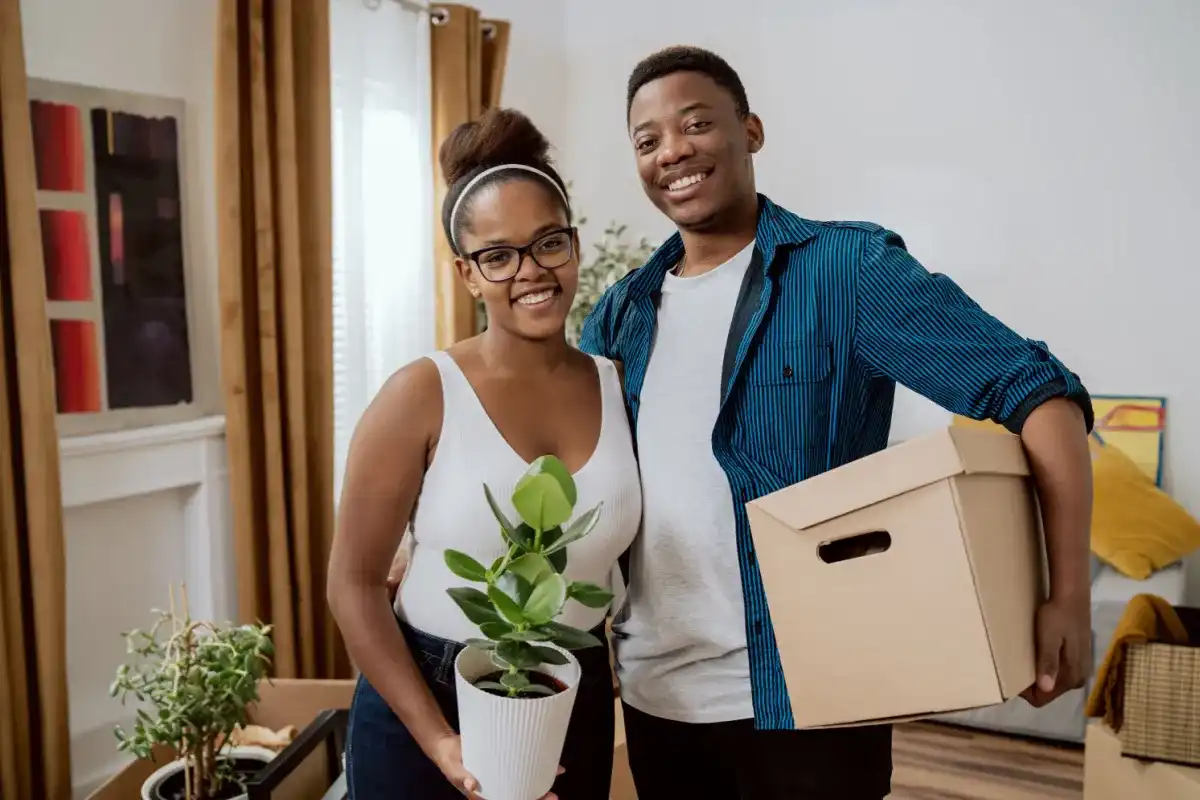 Financial Management and Beyond: Thriving on a College Budget
Navigating college life goes beyond textbooks and lectures. It's about mastering the art of financial management, from housing and meals to social outings. Discover ingenious money-saving strategies, capitalize on student discounts, and unveil creative approaches to maximize your college experience without straining your budget.
Money Management Strategies 
Effective money management is the cornerstone of a successful college life. Craft a budget that covers housing, meals, and other essentials. Don't forget the 50/20/30 budgeting rule – allocate 50% to needs, 20% to savings, and 30% to wants.
Harness the power of technology with budgeting and financial management apps like Mint, GasBuddy, and Google Shopping. For hands-on tracking, tools like consumer.gov's Make a Budget worksheet, Microsoft Excel, Vertex42, and PocketGuard can be invaluable. These strategies ensure that your finances remain under control, allowing you to thrive on a college budget while focusing on your studies and experiences.
Maximizing Student Discounts
Being a student comes with perks, and student discounts are among the most cherished. From cost-effective student housing to dining, there's a world of savings waiting for you. Many housing complexes and landlords offer student-exclusive deals. When it comes to food, restaurants and grocery stores often extend discounted rates to students.
Stay vigilant and explore all available deals and promotions. Your student ID can be a golden ticket to reduced costs. Whether it's a meal, a shopping spree, or even a leisure activity, don't miss out on the potential savings that come with being a student. Your ID is your key to unlocking a world of economical opportunities.
Conclusion: Navigating College Life with Financial Savviness
As you embark on your college journey, remember that being financially savvy in college is your ultimate companion. Understanding your budget, whether you're exploring off-campus housing, managing meal plans, or cooking creatively, can make all the difference. From innovative dining solutions to maximizing student discounts, every aspect of college life can be optimized for financial well-being. Make informed choices, stick to your budget, and harness available tools and discounts.
By implementing the strategies shared in this article, you'll not only excel academically but also thrive financially. Keep honing your financial skills and stay attuned to the Cash Store blog for more invaluable insights that'll empower you to conquer your college years with financial confidence.
*The content on this page provides general consumer information or tips. It is not financial advice or guidance. Each person's circumstances are unique. The Cash Store may update this information periodically. This information may also include links or references to third-party resources or content. We do not endorse the third-party or guarantee the accuracy of this third-party information. There may be other resources that also serve your needs.