If you've been paying attention in the grocery aisle, you'll likely have noticed that prices seem to have leaped. This has been leaving budget-conscious families and individuals feeling the pinch. According to a USDA report, an average family of four saw their grocery expenses climb from about $958 to $1,445 monthly in January 2022 to $1,047 to $1,576 in January 2023 – a notable 9% increase. 
Even if you're flying solo, your monthly grocery bill has nudged up by $22 compared to the previous year, now at around $394. In times like these, every penny counts, and that's where grocery cashback apps come to the rescue. As we journey through the aisles of smart shopping, let's unravel the secrets of maximizing your savings through these apps, turning your everyday cart into a vessel of financial empowerment.
Yes, You Can Use Apps to Save Money on Food!
In a world where "there's an app for that" has become more than just a catchphrase, it's no surprise that the notion of saving money on food has also joined the digital revolution. With a staggering 8.93 million smartphone apps worldwide, it's clear that our devices have become our trusty shopping companions. 
With 49% of people opening apps over 11 times a day and 70% of U.S. digital media time spent on mobile apps, it's evident that apps are deeply integrated into our lives. Among these, the rising stars are grocery cashback apps, aligning perfectly with the modern shopper's quest for savings. 
Today, the average smartphone owner engages with 10 apps daily and 30 apps monthly, making it an ideal arena for apps to save money on food. As you embark on this journey of smarter grocery shopping, we'll delve into the world of these cashback apps, unlocking their potential to transform your cart into a vessel of sustenance and substantial savings.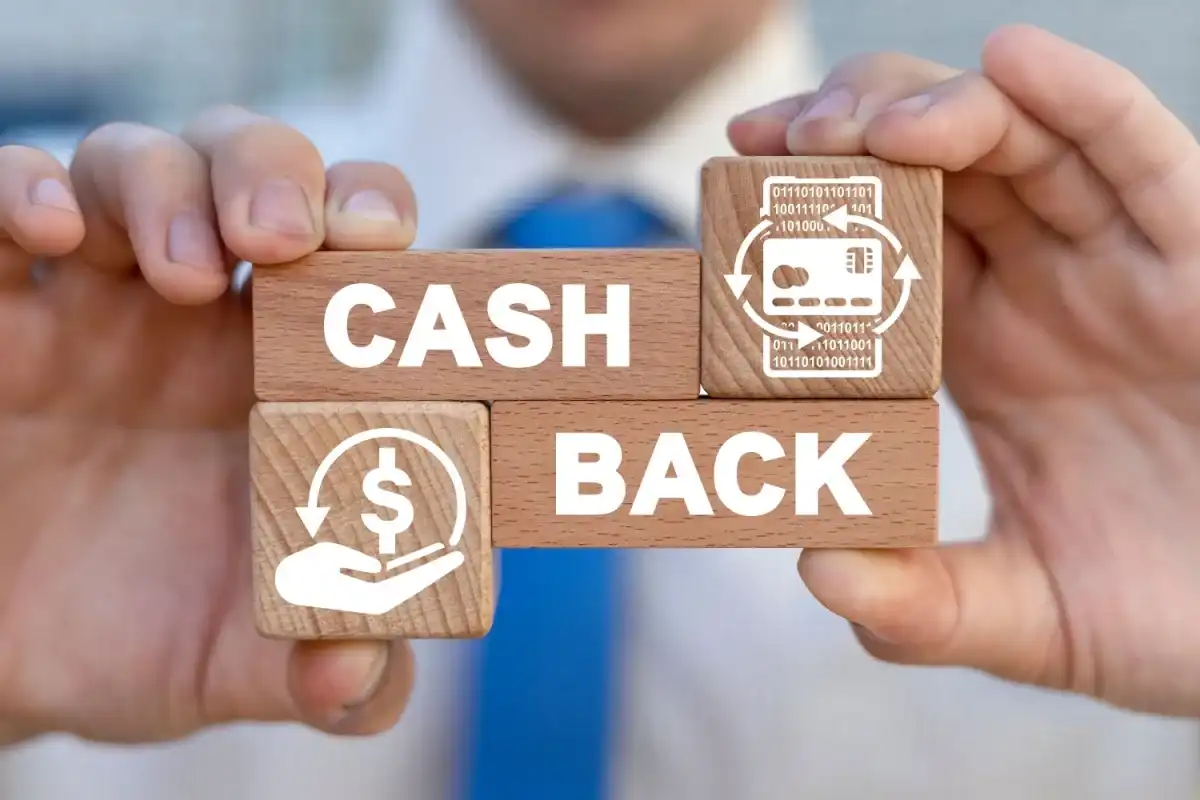 Understanding Grocery Cashback Apps
Picture this: You shop, save, and earn – all through the magic of your smartphone. Grocery cashback apps are your secret weapon in the quest for savings. Here's the scoop: When you purchase eligible items from partner retail stores, the app rewards you with a percentage of cash back. It's like getting paid to shop!
How Grocery Cashback Apps Work
Shop: Buy your groceries like you normally would from the participating stores.
Snap: Take a photo of your receipt using the app after shopping.
Earn: As the app verifies your purchases, you earn cash back on qualifying items.
Cash Out: Once your cash-back total reaches a certain threshold, the app offers various payout options, putting actual money back in your pocket.
Popular Cashback Platforms
Ibotta: Available on iOS and Android.
Fetch Rewards: Compatible with iOS and Android devices.
Shopkick: Accessible on iOS and Android.
Fluz: Supported on iOS and Android.
Checkout 51: Available on iOS and Android.
Receipt Hog: Compatible with iOS and Android.
The Krazy Coupon Lady: Accessible on iOS and Android.
CoinOut: Supported on iOS and Android.
Flipp: Available on iOS and Android.
NCPMobile: Compatible with iOS and Android devices.
By embracing these digital allies, you're not just shopping; you're embarking on a journey of savvy saving that puts dollars back where they belong – in your wallet.
Benefits of Using Cashback Apps for Groceries
Nearly seven in 10 U.S. consumers eagerly seek cash-back rewards for their grocery hauls; the allure of these digital companions is undeniable. Uniting technology and savings, cashback apps offer myriad benefits that transform your everyday grocery shopping into a rewarding experience.
Saving Money: It's simple math – cash back means money back in your wallet, trimming your grocery bill without compromising quality.
Earning Rewards: Every grocery trip becomes a chance to earn rewards, effectively turning your shopping cart into a vessel of extra benefits.
Exclusive Deals: Unlocking access to exclusive deals and promotions means your savings are amplified.
Let's consider an example. Imagine that you've just wrapped up a $200 grocery spree, and with Fluz, taking a minute to snap a photo of your receipt translates into significant savings. With Fluz, you could easily save up to 4% at major supermarkets like Kroger, Ralph's, Safeway, and Whole Foods, as well as on Instacart orders. That $200 bill? Fluz has your back, putting around $8 right back in your wallet – and all it takes is a simple photo and a moment of your time.
For frugal shoppers, these apps are the secret sauce that elevates their budget-conscious lifestyle. Seamlessly integrating into your routine, they save money and amplify your purchasing power, ensuring you get the most out of every dollar spent. It's a digital revolution that places rewards and savings at your fingertips, making each grocery trip a gratifying endeavor.
Choosing the Right Grocery Cashback App
When selecting the perfect grocery cashback app, tailoring your choice to your preferences can lead to optimal savings. Consider your location, preferred stores, and each app's rewards.
Location Matters: Choose an app that partners with stores you frequent. If you often shop at supermarkets like Kroger, Ralph's, Safeway, Whole Foods, or even order through Instacart, apps like Fluz can save you as much as 4% on your purchases.
Preferred Stores: If you have particular favorite stores, ensure they're on the app's partner list. Ibotta, Fetch Rewards, Shopkick, and others have extensive lists that match your shopping habits.
Rewards Offered: Look beyond the cash back. Some apps provide additional perks like gift cards, bonuses, or loyalty points that can enhance your overall savings.
Comparing apps like Ibotta, which offers various cash-back options, Fetch Rewards, which excels in scanning flexibility, and Shopkick, which rewards scanning and walking into stores, can guide your decision-making process. By selecting the app that aligns with your shopping habits, you maximize your potential for substantial savings on every grocery run.
How to Maximize Cashback Rewards
While piling all your rebates and cashback offers might not be feasible, there's a clever workaround – signing up for multiple rewards platforms. Consider platforms like Ibotta and Fetch, where you can easily upload your receipt image to earn rewards and points. To amplify your cashback earnings while grocery shopping, employ these savvy strategies.
Stacking Offers: Some apps allow you to stack offers, combining cash back, coupons, and discounts for extra savings. It's like building a tower of deals!
Timing Your Purchases: Keep an eye on app offers and store sales. Sync your purchases with high-reward periods or special promotions for maximum benefits.
Leveraging Bonuses: Many apps offer bonuses for meeting certain criteria, such as making multiple purchases within a timeframe. Plan your shopping accordingly to unlock these additional rewards.
Imagine this: You're shopping with Fluz, and you spot a 4% cash-back offer. By stacking it with coupons you found on Ibotta, you time your purchase during a bonus period, earning an extra $5. Suddenly, your cart isn't just filled with groceries; it's full of smart savings.
By seamlessly integrating these techniques into your shopping routine, you're making every trip to the store an opportunity for heightened cashback earnings. It's the art of transforming everyday shopping into a rewarding experience that keeps your wallet happy.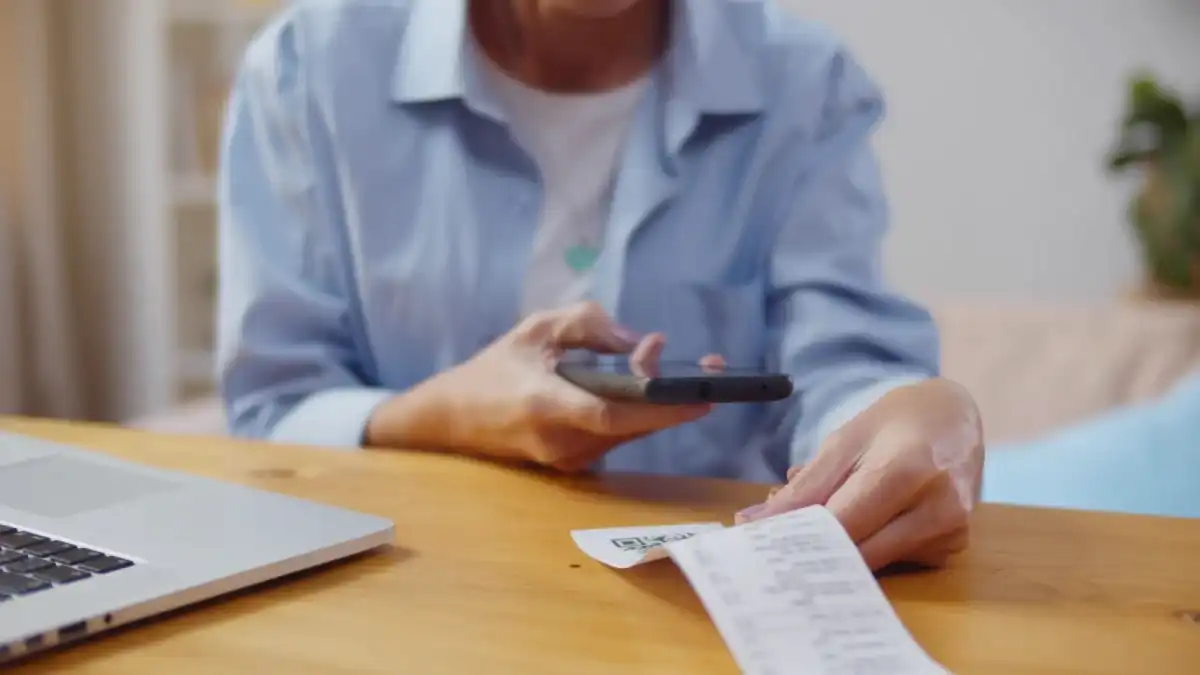 Scanning Receipts and Redeeming Rewards
Turning your grocery receipts into cashback rewards is as simple as a few taps on your smartphone. Here's how to transform those receipts into real savings.
Snap a Photo: After your shopping trip, open the app and snap a clear photo of your receipt using your phone's camera.
Upload and Verify: The app will guide you through uploading your receipt. Some apps may require you to scan specific barcodes, so ensure the products match.
Check for Offers: Once the app verifies your receipt, it will automatically detect eligible offers and cashback deals.
Claim Your Rewards: Confirm the offers you'd like to redeem, and your rewards will start accumulating in your app account.
Utilizing Earned Cashback
Your efforts in scanning receipts and earning cashback rewards don't stop at accumulation. Once you've accumulated a stash of rewards, it's time to put them to work for you. Here's how to turn those rewards into tangible savings and valuable perks.
Choose Payout Method: Most apps offer payment options, including PayPal, gift cards, and sometimes even direct bank deposits.
Reach Payout Threshold: Accumulate rewards until you reach the minimum payout threshold specified by the app.
Redeem Your Earnings: When you're ready, hit the "Redeem" button, select your preferred payout method, and watch your earned cashback translate into real savings or tangible rewards.
With just a few simple steps, you've converted your everyday receipts into valuable cashback rewards, transforming your shopping routine into a money-saving endeavor.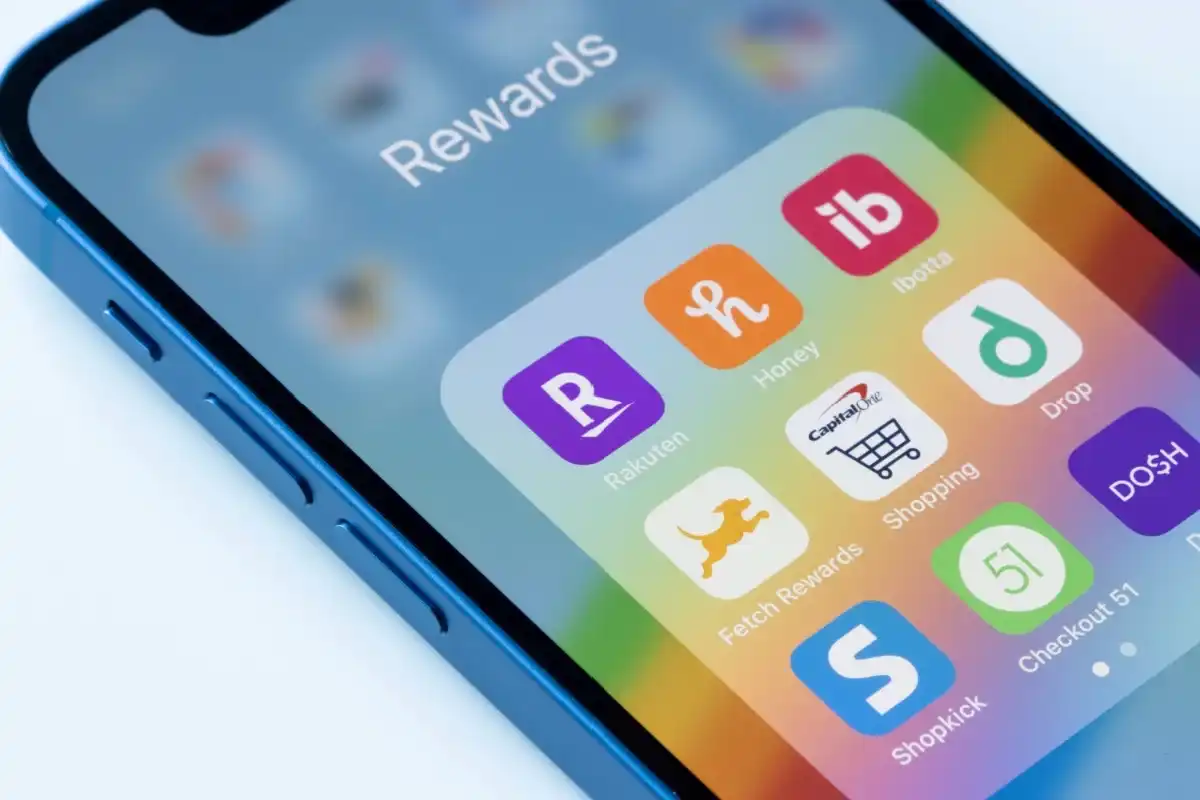 Leveraging Additional Features
Understanding grocery cashback apps isn't just about earning rewards; it's about embracing a suite of features that elevate your savings game. Consider these shopping hacks for cashback apps that can make your wallet smile even wider.
Digital Coupons: Many apps feature digital coupons that can be applied seamlessly during checkout, amplifying your savings by stacking offers. This one-two punch ensures you're getting the best deals on your groceries.
Price Comparisons: Some apps offer price comparison tools, allowing you to scan barcodes and check if a better deal is available elsewhere. It's like having a personal price detective in your pocket.
Referral Programs: Many apps offer referral programs that reward you when friends or family sign up using your unique code. It's a win-win – they discover the world of cashback savings, and you earn a little extra yourself.
Maximizing Benefits: Saving on food with mobile apps becomes a multi-dimensional experience when you tap into these added features. You're transforming your shopping routine into a masterclass of frugal success by stacking digital coupons with cashback offers, utilizing price comparisons to make smarter choices, and inviting others to join the savings party through referral programs.
Best Practices for Using Grocery Cashback Apps
Unlocking the full potential of grocery cashback apps goes beyond the initial download. To truly make the most of these shopping companions, adopting best practices can turn your regular grocery trips into strategic savings missions.
Turn on App Notifications: Enable notifications to stay in the loop about special offers, time-sensitive deals, and exclusive promotions. This way, you'll never miss a chance to save.
Pay Attention to Sales Events: Keep an eye on store sales and promotions. Pairing cashback rewards with discounted items can lead to substantial savings.
Resist Impulse Buys: While exploring deals is exciting, it's crucial not to let impulse purchases derail your budget. Stay focused on your shopping list and the deals that align with your needs.
Stay Organized: Regularly review your app for new offers, stackable deals, and coupons. Organize your shopping list based on available discounts to maximize savings.
Establish a Family Budget: Set up a family budget to allocate funds for wants, needs, and savings. Groceries are necessary, but by spending mindfully, you'll free up resources for other essential aspects of life.
As you navigate the realm of cashback apps, remember that strategic grocery shopping isn't just about slashing your bill – it's about empowering your financial freedom.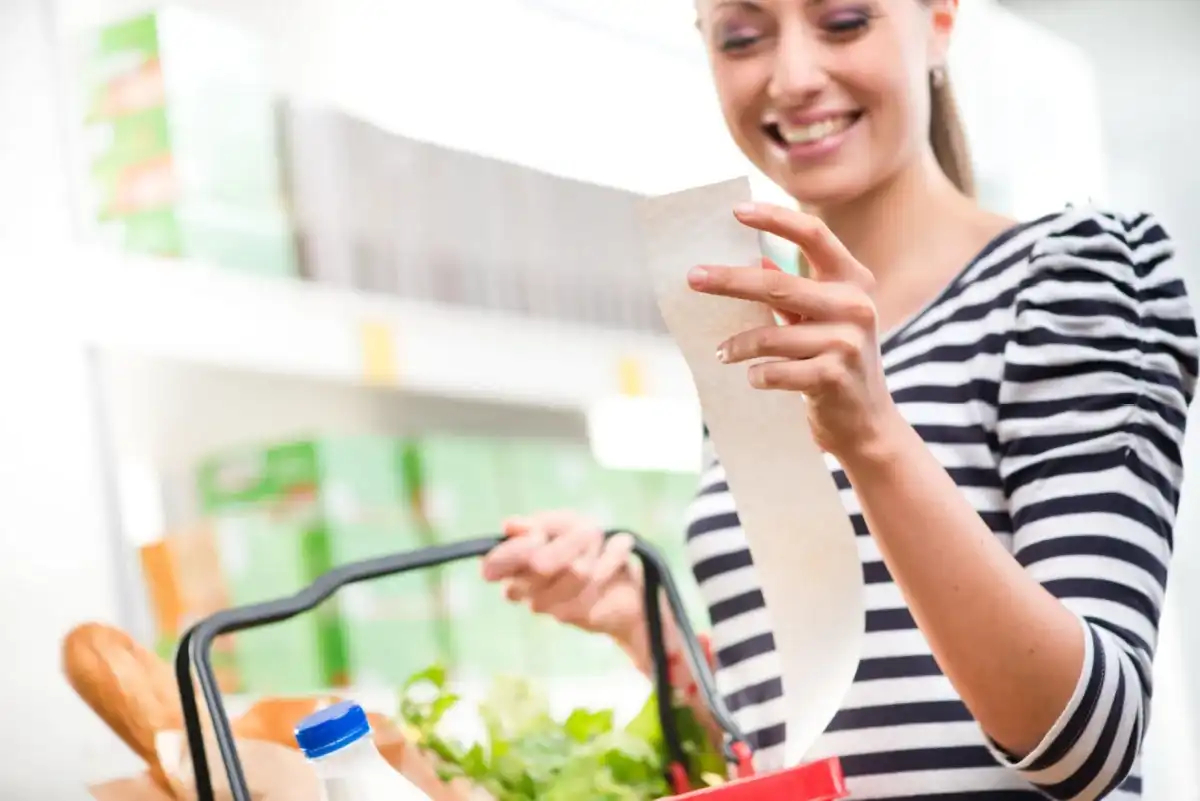 Tips and Tricks for Greater Savings
Maximizing your grocery rewards could be your secret weapon when hacking your way to greater savings. If you're trying to trim your grocery bills, diving into loyalty programs and rewards opportunities grocery stores offer can lead to substantial savings. 
You unlock a world of free groceries, discounts, and enticing goodies by earning points for every dollar spent. It's like watching your cart magically shrink and your savings balloon.
The Loyalty Advantage: Most grocery stores present loyalty programs that allow you to accrue points for each dollar you spend. By mastering the art of rewards maximization, you're opening the door to significant perks, translating into remarkable reductions on your grocery bills. But hold on – the benefits don't stop at groceries alone.
Discounts Beyond Groceries: Partnering grocery stores and gas stations often offer discounts on gas, an expense that's rearing its head as we embrace office commutes again. Your journey to work becomes a journey to more savings.
Financial Well-Being Boost: By cutting costs and bolstering your savings, you gain a heightened sense of financial control and well-being. Your wallet feels fatter, and your financial aspirations become more attainable, whether a home down payment, debt clearance, or retirement planning.
Maximizing with the Right Card: Elevate your grocery rewards by selecting a credit card for your spending habits. Cards like the American Express Blue Cash Preferred® Card offer up to 6% cash back on grocery spending, giving you a substantial return. But as budgeting expert Andrea Woroch advises, ensure the rewards align with your actual shopping destinations.
Security and Privacy Considerations
As you embark on your journey to savings through cashback apps, it's natural to have security and privacy concerns. Understanding the inner workings of these platforms can help you navigate them confidently while safeguarding your personal information.
Getting to Know the Company: Research the company behind the app or browser extension before installing it. Check their business rating on BBB.org and read consumer reviews and complaints to ensure legitimacy.
Tailor Your Choice: Opt for an app that aligns with your shopping patterns. Different apps have varying reward mechanisms, from coupons and price comparisons to passive tracking and specific retailer rewards.
Beware of Fees: Legitimate cashback apps don't charge membership fees. If an app claims to be free but requests a payout fee, it's a red flag – steer clear.
Read the Fine Print: Before committing, understand the app's terms and conditions, membership requirements, and data-sharing practices. Protect your privacy by reviewing the company's privacy policy.
Secure Sensitive Data: Since many apps require linking your financial accounts, prioritize data security. Only share information with companies after reviewing their privacy policies.
Understand Payouts: Investigate how each app handles payouts – frequency, threshold, method, and qualifications.
Resist Unnecessary Spending: While deals are enticing, remember that unnecessary purchases don't translate into savings. Prioritize practical buying decisions.
By adhering to these guidelines, you'll be adept at spotting reliable apps, safeguarding your privacy, and optimizing your rewards for genuine savings. For more information and to stay informed about online marketplace profiles and potential scams, visit BBB.org.
Exploring Other Money-Saving Apps for Food
While cashback apps are fantastic allies in your quest for savings, there's a world of additional tools to explore. Diversifying your savings strategies can lead to even more substantial reductions in your food expenses.
Loyalty Programs: Many grocery stores offer loyalty programs that reward you for your purchases. Accumulate points and redeem them for discounts or freebies.
Coupon Apps: Uncover exclusive deals and discounts through coupon apps that can be applied during checkout for instant savings.
Price Comparison Tools: These tools let you scan barcodes and compare prices across various retailers to ensure you get the best deal.
Subscription Box Deliveries: Consider meal kit delivery services that save time and offer discounts on bundled ingredients.
By embracing a range of money-saving apps and platforms, you're constructing a robust arsenal of savings tactics that resonate with your unique preferences and shopping habits. So, while cashback apps are your trusty companions, remember that a well-rounded approach to savings promises an even more satisfying feast for your wallet.
Incorporate Grocery Cashback Apps for Smarter Savings
Grocery cashback apps are not just another discounted food shopping app – they're a powerful ally in maximizing cashback on food. As you navigate this realm of rewards, remember the wisdom of diversifying your savings strategies. Loyalty programs, coupon apps, price comparison tools, and meal kit deliveries all play roles in your savings journey. 
By adopting a multi-faceted approach, you're tapping into a world of benefits: lower grocery bills, exclusive discounts, and tangible rewards. Don't wait – download these apps and embark on a voyage of savings. It's a simple yet impactful way to make your hard-earned dollars work more intelligently. 
Grocery cashback apps aren't just a trend; they're a path to practical, everyday financial victory in mastering your finances. 
*The content on this page provides general consumer information or tips. It is not financial advice or guidance. Each person's circumstances are unique. The Cash Store may update this information periodically. This information may also include links or references to third-party resources or content. We do not endorse the third-party or guarantee the accuracy of this third-party information. There may be other resources that also serve your needs.