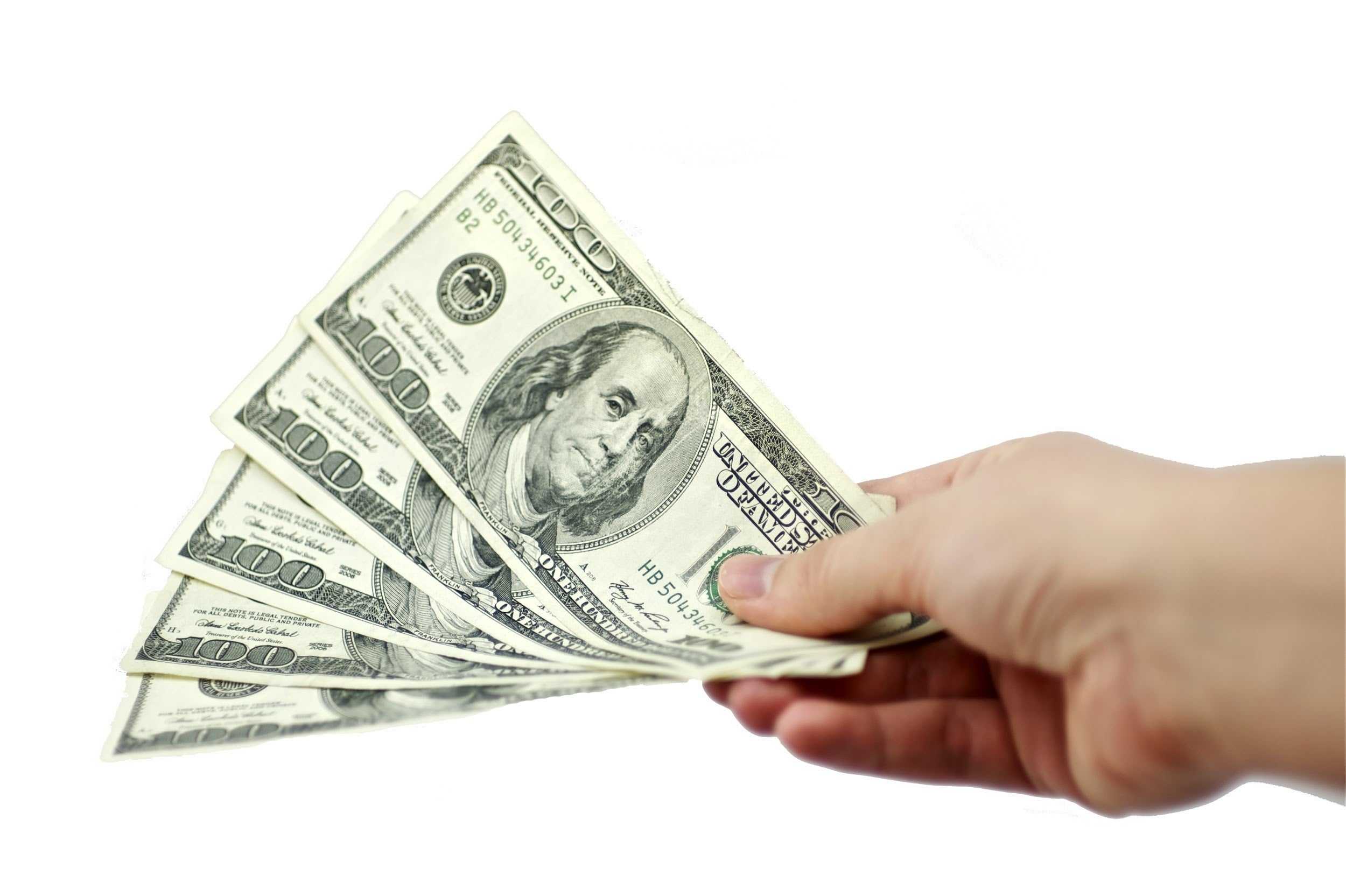 At the Cash Store, we take pride in offering our customers an easy way to obtain several . With that said, if you're a current or past customer of the Cash Store, we have a great way for you to help spread the word to others about what we provide and secure yourself a nice reward for doing so.
Want to make a quick $100? It's simple if you're a Cash Store customer — all you have to do is refer a new customer. You heard that right! If a new customer mentions your name as a referral when approved for a loan of $100 or more, we'll send you $100 as a way of saying thanks. That's it!
It gets better: There is no limit to referrals.
This means that every time you send a new customer our way, and they get approved for a loan, we'll cut you a check for $100 and mail it directly to your home. You can keep doing so, as often as you'd like.
How it Works
To obtain your $100 referral, all you have to do is tell your family member, friend, or co-worker about Cash Store. When they come in and complete the loan process for a loan of $100 or more, and mention your name as their referral, we'll immediately write up a reward check of $100, and drop it in the mail.
How to Get Started
There are several different ways you can get the word out and accumulate potential referrals.
One of the easiest methods is to hand out Cash Store referral cards to anyone you think may be interested. With this card in hand, your referral has an easy way to ensure your name makes it onto your future check after they are approved for a loan. Ask us for some cards next time you come in — we'll be happy to provide some!
You can also call or text any friends or family members who may be in need of a quick and easy loan.
The Rules
Before you get started making referrals, a quick reminder of the rules:
The referral must be a new customer of the Cash Store
Their approved loan must be at least $100
The referral must have a separate checking account from yours, even if it's a spouse or family member
For more helpful tips on saving money, budgeting, and travel recommendations, be sure to check out more from the .
*Referral Program: Subject to change without notice. Program cannot be used in conjunction with any other offer/promotion. Offer not available to employees and former employees of the Cash Store, including their spouses and family members. Must have taken out at least one loan through the Cash Store, eligibility begins the next business day after the first advance. Account must be in good standing. In WI, program is open to any resident whether or not an existing or former customer.
*Loan Amount is subject to loan approval. Loan terms and availability may vary by location.  Approval rate based on complete applications received across all Cash Store locations. Customers can typically expect to receive loan proceeds in less than 20 minutes; however, processing times may vary.
Loans / Advances are provided based on approved credit. Cottonwood Financial uses a proprietary model to evaluate the creditworthiness of each applicant for credit. Vehicle is subject to evaluation for title/auto equity loans. Please see the Licenses and Rates page for additional product details.
Cottonwood Financial offers consumer credit products that are generally short-term in nature and not intended for long-term borrowing needs. In Texas, Cash Store is a Credit Services Organization and Credit Access Business. Loans are provided by a non-affiliated third-party lender. 
Customer Portal residency restrictions apply. Availability of funds may vary by financial institution.