Understanding the differences between specific types of loans can be confusing, especially when they use a lot of the same words. Before we compare secured and unsecured installment loans, let's start by defining some key terms.
Personal Loan: (Also known as a consumer loan because it is for consumers and not businesses.) A personal loan is money borrowed from a lender that you must pay back.
Installment Loan: Money borrowed from a lender that you pay back in installments that can be scheduled weekly, bi-weekly, or monthly, depending on the terms of the loan. 
Personal Installment Loan: Money that a consumer borrows from a lender and pays back in regularly scheduled installments.
Secured Loan: Money borrowed from a lender in which the funds are secured with collateral, which is an object of value. A secured loan allows you to receive a larger amount of money because the collateral provides security for the lender. For example, if someone doesn't pay back their mortgage, the lender can foreclose on the house in order to collect payment.
Mortgage: A type of secured loan in which the collateral is a house. This can also be a type of installment loan.
Title Loan: A type of secured loan in which the collateral is the vehicle's title. This can also be a type of installment loan.
Unsecured Loan: Money borrowed from a lender that does not require collateral. 
What is a Secured Installment Loan?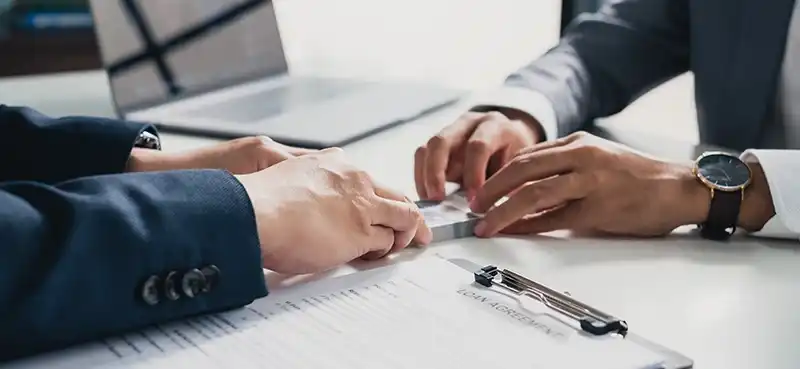 One reason why people get secured installment loans is that they can borrow more money than they could with an unsecured loan. This is because the loan is secured with collateral. Other than a vehicle title or house, collateral could also be a savings account or certificate of deposit (CD). The collateral gives the bank a sense of security in lending to you because they have the right to that collateral if you don't pay them back.
A certificate of deposit is a lump-sum of money that you put in the bank and agree not to touch for a certain amount of time. That means you can't take any money out of the CD, even if you really need it. While the bank holds your funds in the form of the CD, that CD is collecting interest. Depending on the bank a certificate of deposit might offer a better interest rate than a traditional savings account. Regardless of whether you have a savings account or a CD, you're earning interest based on money that you already have saved. The more money you have, the more money you can make in interest!
Unfortunately, many people live paycheck to paycheck and can't save money in an account or a CD. Some don't own a house or car either. Maybe they're leasing, or maybe they're still paying off the auto loan they took out to buy their car or truck. This is why personal secured installment loans are not a possibility for everybody. The good news is that other loan options are available.
What is an Unsecured Installment Loan?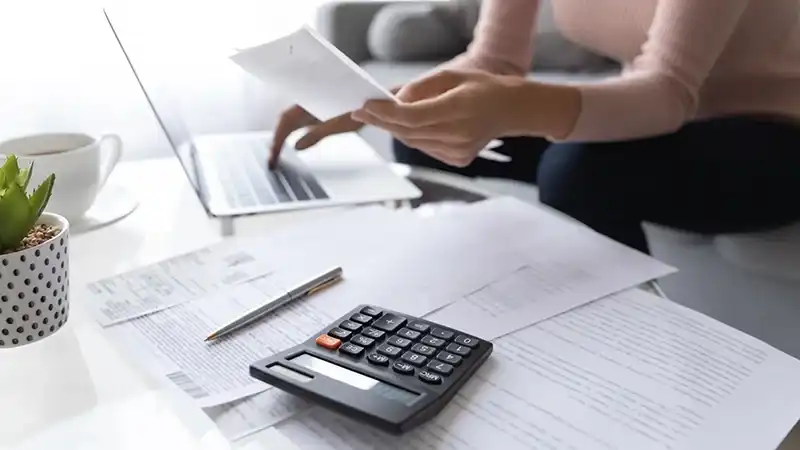 A personal unsecured installment loan is money that a consumer borrows from a lender that does not require collateral and is paid back in installments. The benefit of an unsecured installment loan is that you don't need any type of collateral, such as a vehicle with a free-and-clear title, CD, savings account, or a house. The downside is that you likely won't be able to borrow as much money as you could have if you had chosen a personal secured installment loan instead. 
With an unsecured personal loan, you don't need a savings account, CD, house, or car. All you need is proof of income, a checking account, and a valid form of identification. Proof of income is usually a paycheck stub or social security statement. Identification is usually a valid driver's license or state-issued ID. For information on what's required for a loan with us, check out our installment loan page.
Only you can decide which type of loan would work best for you. If you have any questions about our financial services, give us a call at 1-888-950-2274.
*Loan Amount is subject to loan approval. Loan terms and availability may vary by location.  Approval rate based on complete applications received across all Cash Store locations. Customers can typically expect to receive loan proceeds in less than 20 minutes; however, processing times may vary.
Loans / Advances are provided based on approved credit. Cottonwood Financial uses a proprietary model to evaluate the creditworthiness of each applicant for credit. Vehicle is subject to evaluation for title/auto equity loans. Please see the Licenses and Rates page for additional product details.
Cottonwood Financial offers consumer credit products that are generally short-term in nature and not intended for long-term borrowing needs. In Texas, Cash Store is a Credit Services Organization and Credit Access Business. Loans are provided by a non-affiliated third-party lender. 
Customer Portal residency restrictions apply. Availability of funds may vary by financial institution.