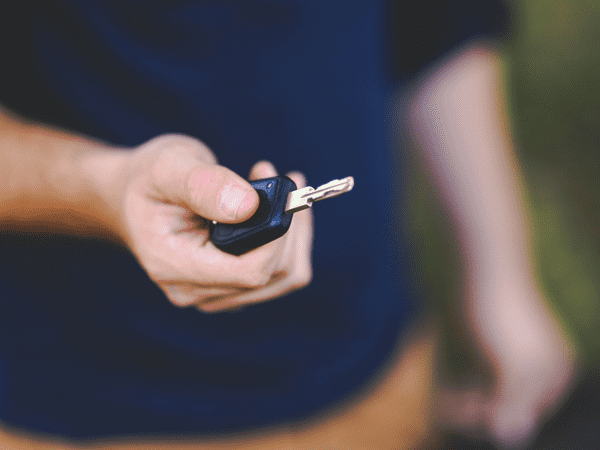 When an unexpected emergency happens, the last thing you should have to worry about is money. So when you need cash fast, a title loan can provide the financial assistance to help you out.
Regulations on title loans vary from state to state. For example, each state has different title loan maximum amounts. Illinois requires proof of income when applying for a title loan. Some states don't even allow title loans at all.
However, Texas offers a variety of title loan options to help when you're in a pinch. Below, we've outlined everything you need to know about applying for a title loan in Texas.
What is a Title Loan?
A title loan is a quick way for vehicle owners to get a large cash loan. When applying for a title loan, you use your vehicle title as collateral, so you must have a free-and-clear vehicle title to apply for a title loan. You may continue to use your vehicle, but your paper title loan will be temporarily surrendered to the lender.
At Cash Store locations in Texas, you can receive up to $20,000 in title loans. The loan amount is determined based on the value of your vehicle. This amount can be paid back in installments over time.
Texas Title Loan Regulations
The state of Texas is relatively lenient when it comes to title loans. Texas law requires that you provide a valid ID when applying for a loan. However, they do not regulate loan size or your ability to qualify based on your credit score or current income.
While Texas is more lenient with title loan regulations than some other states, they also have several regulations designed to protect consumers:
House Bill 2592 requires Texas lenders to provide noticeable disclosures regarding fees and interest rates so you are informed before taking out a loan.
Under Texas law, your vehicle may be repossessed by the lender if you are late on your payments. However, on average, only one in every 36 active title loans in Texas results in repossession.
Most title loan regulations are statewide. However, there are a few regulations that are only in effect in specific cities and towns. For example, in Dallas, Texas, lenders are restricted from operating in certain areas and have limits on loan amounts. In Killeen, Texas, lenders must ensure that consumers do not borrow more than 20 percent of their monthly income. In Dallas, Houston, San Antonio, and Austin, title loans are limited to 70% of the vehicle's current market value or 3% of the borrower's annual income.
How to Apply for a Title Loan
You do not need good credit or proof of current employment to apply for a title loan at Cash Store. However, you do need proof of income, child support, or unemployment benefits to apply. To apply for a Cash Store title loan, you will need:
Vehicle you own
Title to the vehicle
Valid driver's license or state-issued ID
Cash Store offers a variety of loans so you can choose a loan that works for you. Applying for a loan at Cash Store is easy — simply fill out a free application online.
*Loan Amount is subject to loan approval. Loan terms and availability may vary by location.  Approval rate based on complete applications received across all Cash Store locations. Customers can typically expect to receive loan proceeds in less than 20 minutes; however, processing times may vary.
Loans / Advances are provided based on approved credit. Cottonwood Financial uses a proprietary model to evaluate the creditworthiness of each applicant for credit. Vehicle is subject to evaluation for title/auto equity loans. Please see the Licenses and Rates page for additional product details.
Cottonwood Financial offers consumer credit products that are generally short-term in nature and not intended for long-term borrowing needs. In Texas, Cash Store is a Credit Services Organization and Credit Access Business. Loans are provided by a non-affiliated third-party lender. 
Customer Portal residency restrictions apply. Availability of funds may vary by financial institution.